In his Frankie award-winning show The Quitter, Al Lafrance brings the audience through his bumpy trip on the road to happiness. Spoiler alert; donuts, mix tapes and small town Quebec are all part of the journey that lead this former General manager of the Montreal Fringe Festival to where he is today.
For a man who describes himself as grumpy, Lafrance can be pretty darn charming. Even before he began speaking during his last performance, the packed crowd at Montreal Improv erupted with applause. LaFrance is a man who loves the Montreal Fringe, and the Montreal Fringe clearly loves him back.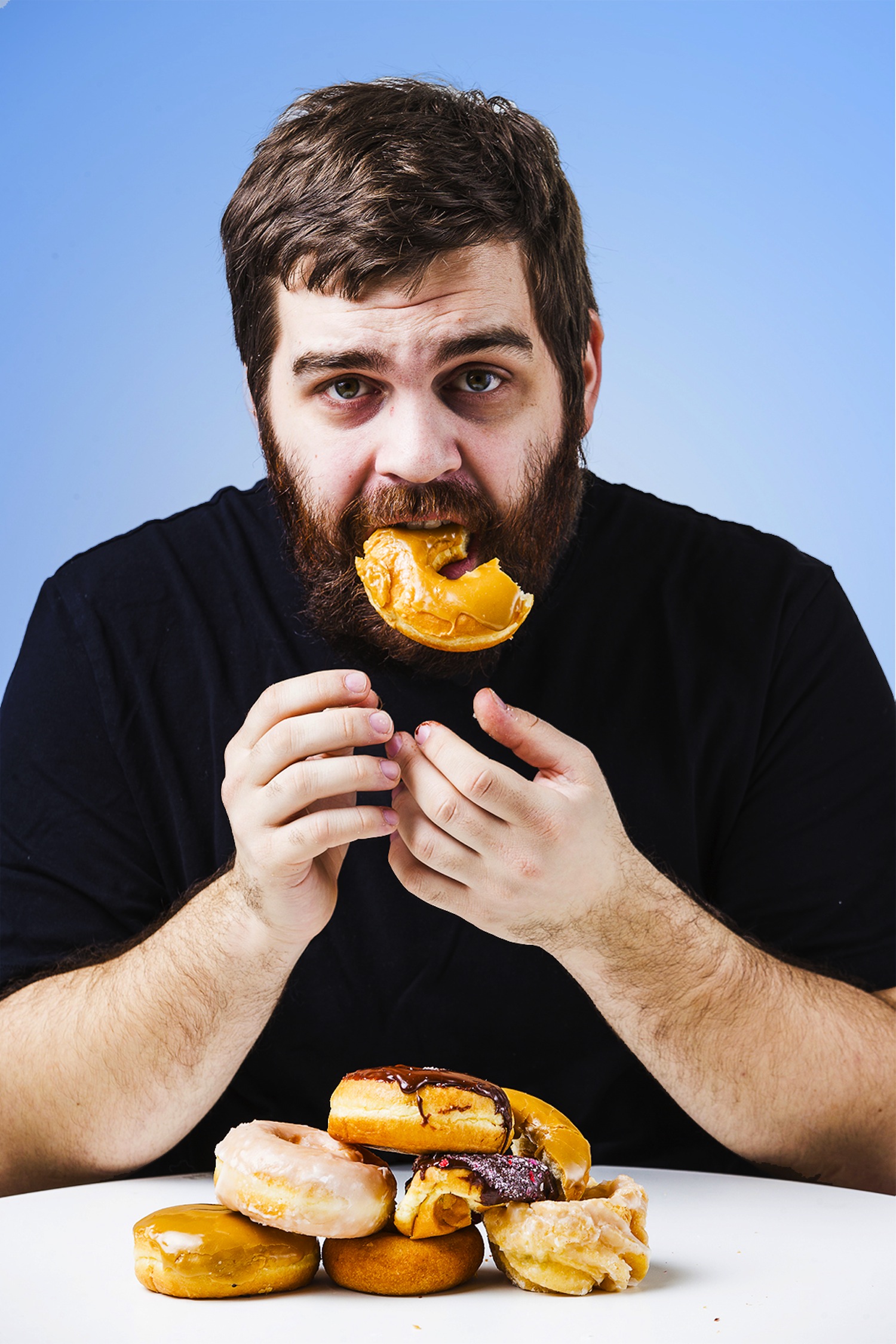 The show is a mix between stand-up comedy and storytelling. Other Fringe performers used intricate props and amusing imagery to help grab the audience's attention and did it well. Lafrance meanwhile commands just as much attention roaming around the stage for an hour with nothing but confidence and a box of donuts he left for everyone on the way in. He can get away with that largely because it's hard not to respect Lafrance's no bullshit approach to reflecting on his life: I'm not perfect, mistakes have been made. Thankfully some of them have been amusing enough for me to share and make you laugh.  
The journey may have been silly at times, heartbreaking in others. But the lesson LaFrance has learned is something that everybody can appreciate: sometimes quitting doesn't mean failing. Sometimes you need to make mistakes in life so that you can end up where you're supposed to be. While Fringe shows can at times have an air of self-importance to them, it was a pleasure for this reviewer to end her Fringe 2014 experience on such an upbeat note.
The Quitter has completed its run at the Montreal Fringe Festival. Make sure to check out LaFrance's website Bloody Underrated for information on his cross-Canada Fringe tour.