It's officially the last week of summer, but just because the sun is calling it quits a little earlier every evening doesn't mean you should too! After all, you wouldn't want to miss all of the amazing shows Montreal has in store for us this fall.
Stay updated on all the best shows happening each week, right here! And now for this week: 
Thursday, September 19th: The Struts
Rock fans get ready to roll because English glam rock band The Struts will be traveling to Montreal this week to perform as part of the tour for their second album Young & Dangerous. Released last October, it contains two of their lead singles: Body Talks and Primadonna Like Me.
Stylistically The Struts emulate a unique and modern twist on classic rock with a flamboyant 70's/80's flair to it. If that sounds at all like your cup of tea, catch them in the act this Thursday, the 19th, at Mtelus Theatre. 
Primadonna Like Me – The Struts
The Struts with Des Rocks play M Telus, 59 Saint-Catherine East, Thursday, September 18, 2019 at 8pm. Tickets available through MTelus
Friday, September 20th: Marie Davidson – Save the Last Dance for Me
Montreal musician Marie Davidson's music is absolutely brimming with personality. Her style is minimalistic tech house with plenty of synth, drums, and often her own spoken words; at times laughing, singing, chanting, yelling, all coming together to create an absolutely haunting experience of sound.
She's been touring internationally since the release of her fourth solo album, Working Class Woman, and now she's back in Montreal to perform as part of the Red Bull Music Festival at Studio Notre Dame this Friday! The show will also include artists such as Afrodeutsche, Solitary Dancer, and more, and tickets are only $20, so don't miss this opportunity to see what is sure to be a captivating experience. 
The Psychologist from Davidson's most recent album, Working Class Woman
Red Bull Music Festival presents Marie Davidson: Save the Last Dance For Me at Studio Notre-Dame, 500 Alphonse D Roy, Friday, September 20 at 10pm. Tickets available through the Red Bull Music Festival
Friday, September 20: Big Shiny Tunes Vol. 6 – CJLO Funding Drive 2019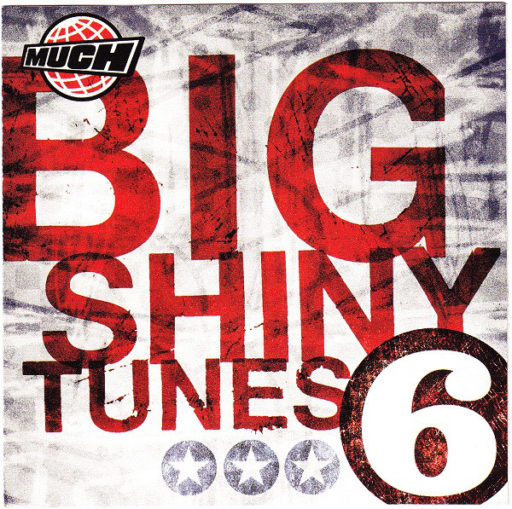 Come support Concordia University's one and only radio station for part of the CJLO FUNdrive 2019, celebrating near 20 years of being on air! 17 different Montreal bands will be covering 17 songs from the album Big Shiny Tunes 6, which, if you didn't already know, is part of a series of rock albums released through MusiquePlus in Quebec in the late 90s.
The event will be taking place at La Vitrola, and will feature a variety of local talent, such as Summerled, Barnacle, and Jon Cohen Ex. Don't miss the chance to support your local radio, and jam to all your favourite 90s rock throwbacks played by your favourite Montreal bands. 
Big Shiny Tunes 6 is at La Vitrola, 4602 boul St-Laurent, Friday, September 20 at 7:30pm. RSVP on the Facebook event page
Jon Cohen Ex gives us Baby Life
Friday, September 20th: Frankie Cosmos
New York band Frankie Cosmos, fronted by Greta Kline, is everything you could want from indie-folk as a genre. The songs are most often wistfully personal, and emotionally stirring, as if you were listening to the music equivalent of reading Kline's own diary.
The combination of the seemingly simplistic but conscious lyrical manner along with Kline's unobtrusive voice achieves a touching clarity in both sound and meaning. Be sure to catch the band at L'astral this Friday, but be prepared to feel some feelings you probably haven't felt since high school.
  Frankie Cosmos gives you a haircut
Frankie Cosmos with Lina Tullgren and Locate S,1 plays L'Astral, 305 Sainte-Catherine West, Friday, September 20 at 8pm. Tickets available through Evenko
Monday, September 23rd: Mac DeMarco
Canadian singer and songwriter, Mac DeMarco, who is known for his soft psychedelic rock music, kooky personality, the gap between his two front teeth, and the song that will always send me into the depths of my feelings (see below), will be making an appearance at Mtelus on Monday.
Be there or DeMarco will come to your house dressed as the lizard man from his Nobody music video and sing you soft, haunting lullabies while you sleep. 
Sing it with me: alone again!
Mac Demarco with Dustin Wong and Takako Minekawa plays MTelus, 59 Saint-Catherine East, Monday, September 23 at 8pm. Tickets available through MTelus
Are you or your band playing a show in Montreal? Let Lillie know at music@forgetthebox.net. We'll do our best to include you in an upcoming Shows This Week, but, of course, no promises.