This week's preview will be focused entirely on the Third Annual N.D.G. Porchfest which is set to take place this Saturday and Sunday. If you're unfamiliar, here's the event in a nutshell: It's a music festival open to any solo artist or band that has access to a porch located somewhere in the borough and is willing to put on a free show for whomever passes by.
Some of the artists are professionals who perform for a living while others are basement warriors who just want their tunes to see a little daylight. The beauty of this fest is that all are welcome.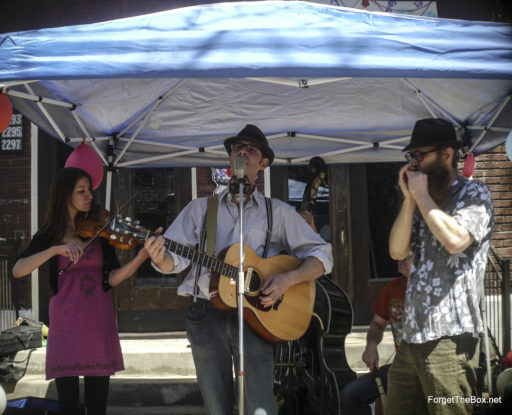 While you would most commonly associate this DIY festival with Folk/Blues/Rock music, the fact is it's open to any genre as long as the artist is willing to translate their style to a porch setting. The result is you can walk the streets of N.D.G and hear just about every kind of music.
They pushed the fest back by a couple of weeks this year and it seems like a great decision. The forecast is calling for comfortably warm weather and mostly blue skies which is highly relevant for a fest that takes place completely outside.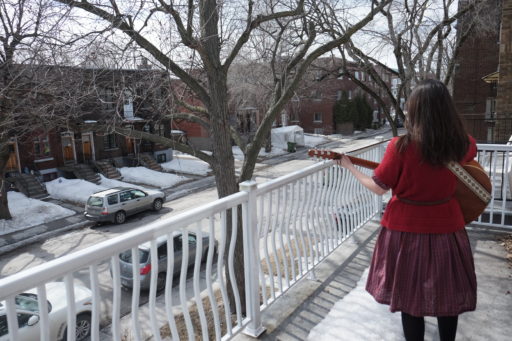 With close to a hundred acts in the festival there's no way to talk about everything that's going on. We at FTB have decided to highlight a few of the shows to give you a taste of the event but you should really take a look at their online schedule or download and print out their Printable Maps and embark on your very own musical "choose your own adventure."
See you on the sidewalks!
Cräckers & Jam
A good place to start your Saturday off would be with Cräckers & Jam who will be bringing their laid back brand of indie rock to the good people of Marlowe Avenue. This is not only a nice way to ease into the afternoon but a very central place to start from with tons of shows on the surrounding blocks.
Cräckers & Jam play 2119 Avenue Marlowe, Saturday May 20th, 12:00pm.
Oxford Street
If you want to participate but have trouble getting around we suggest you stick to Oxford Street on Saturday where there will be four bands playing at two addresses quite close to each other. At 2157 Oxford will be Dirty ol' Band and Steelburner while 2309 Oxford will host Hot Club Trio and The Vlcheks. The shows are set up so that no two bands are playing at the same time.
Dirty ol' Band and Steelburner play 2157 Oxford, Saturday May 20th, 1pm and 2pm.
Hot Club Trio and The Vlcheks play 2309 Oxford, Saturday May 20th, 3pm and 4pm.
Voodoo Jazz
If you like jazz, blues, soul and funk music mixed together with quite a bit of horns, then we suggest you head down to Melrose late Sunday morning for Voodoo Jazz. Back after a break of a few years, this band is ready to treat PorchFest audiences to both instrumental numbers and songs with vocals.

Voodoo Jazz play 4333 Melrose, Sunday, May 21st, 11am
* Featured image from PorchFest 2015 by Jesse Anger
* Know a band or an artist that should be featured in Shows This Week? Maybe a show FTB should cover, too? Let us know at music@forgetthebox.net. Our week goes from Thursday to Wednesday, so let us know by the preceding Sunday, though not too much in advance, or you may get lost in the shuffle. We can't be everywhere and can't write about everything, but we do our best!