On Sunday, January 18, around 300 people gathered in Place Émilie-Gamelin, in remembrance of the thousands of people murdered by Boko Haram, a militant insurgent group active in Nigeria. Active since 2002, the group has killed nearly 10,000 people in 2014, and has caused nearly 1,5 million people to escape from their homes.
Boko Haram came under the scrutiny of Western media back in April 2014, when they kidnapped more than 300 schoolgirls in Chibok. The group threatened to sell the schoolgirls into slavery, and based on survivor accounts did horrible things to them. The twitter hashtag #BringOurGirlsBackHome trended very highly at the time – even First Lady Michelle Obama posed with a piece of paper with the words written on it.
Most recently, however, Boko Haram killed 2000 people, in the same week as the Charlie Hebdo massacre. The international response to Boko Haram has been widely criticized, however, as mainstream media focused more on the deaths of 12 European people. In contrast to Charlie Hebdo, Boko Haram's acts receive less widespread coverage, even in Nigeria, where the group is active. Some argue that mainstream media has ignored Boko Haram, simply because it is actually very difficult to go into Nigeria, and try and cover the news. After all, Boko Haram is known to target journalists.
Nevertheless, the point remains that one of the greatest massacres in human history (according to Amnesty International) is receiving less attention than it should. It then remains to vigils and demonstrations like this one to bring about that attention, and raise global awareness.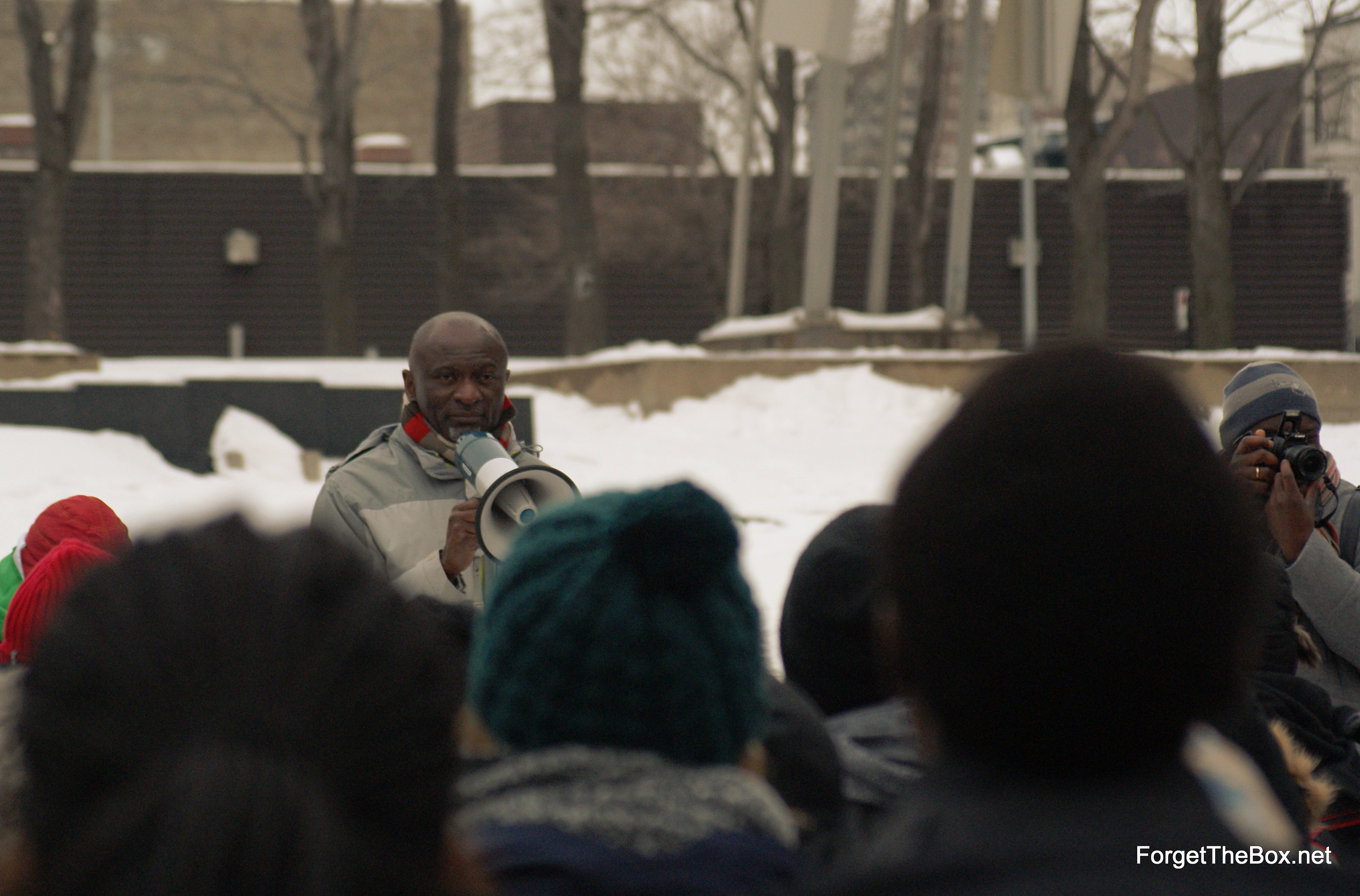 Boko Haram Victims Rally Montr
Click on the photo above to open the gallery. All photography by Gerry Lauzon.