I had the pleasure of sitting down with Dominic Maker and Kai Campos of the UK's Mount Kimbie, for a few words before their Toronto set at The Hoxton. I arrived to the hustle and bustle of unloading time. The stage was piled high with gear ready to be unpacked and set up for the night's show.
The three of us sat down beside the stage. I asked them to describe their last few days, seeing as they had just arrived in Toronto.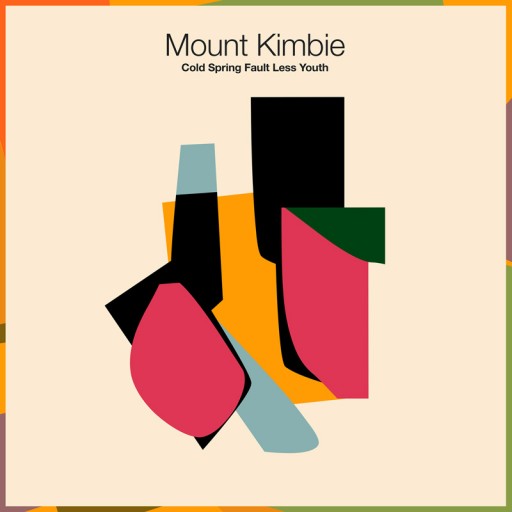 "Pretty hectic," said Campos. "We haven't toured in a while, so I guess we're just getting back into the swing of things."
They've been in five major cities since leaving their homes in the UK five days prior to commence their North American tour.
Lots of time spent waiting around, but also lots of time to take in some shows. Campos joined the ranks of Game of Thrones fans; he managed to catch a few episodes on their ride from Montreal.
Campos and Maker started their partnership in university, around 2007. "Initially," said Maker, "the intention was for me to do some singing on some of Kai's stuff." They were both interested in making music and excited about the dance music that was big in Britain at the time.
"What we're doing now has changed quite a lot from then really, but it was something kind of fun to do when we were broke students," said Campos.
'You Took Your Time', the second song on their recently released album Cold Spring Fault Less Youth features King Krule. I asked if they were planning on doing any more collaborations in the future.
"The idea of having someone just featured on the record wasn't something that really appealed to us. It was quite a natural thing with Krule, he wasn't just coming in at the end and putting vocals on top of it."
They said they wouldn't rule out future collaborations. It would just have to be the right ones. I'm all about letting the process flow naturally, so big ups to these guys for acknowledging the natural process and not forcing it. When they sit down to make music, Maker said he just lets things flow out of him and can't necessarily be sure as to where it comes from.
Mount Kimbie is no stranger to Canada. They previously toured with Canadian band Caribou and said they look forward to spending time with their friends in Toronto during the few free hours they have in the city. Besides other bands and music, friends are a major inspiration and motivating factor.
If you haven't checked out their stuff, I strongly suggest going to a show. I came back to The Hoxton later that night to a packed club of eager fans. Maker and Campos were on stage treating our ears and hearts to some blissful beats off their new album. They also played tracks from their previous album Crooks & Lovers. Mount Kimbie returned for an encore that was welcomed with open arms. I heard some fans say it was their favourite part of the show.