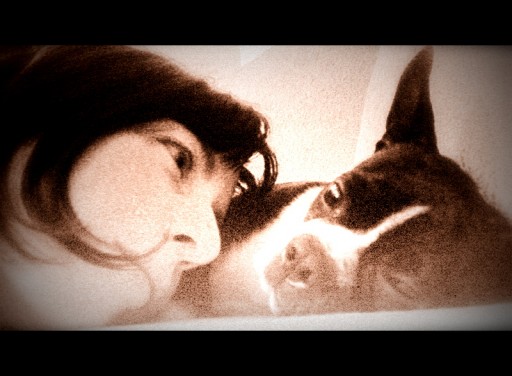 Every year in Quebec, as the July 1st moving day approaches, thousands of animals are left behind, as their human parents feel obliged to move on without them. Especially at this time of year, shelters overflow with abandoned animals. At the Montreal SPCA, the number of abandoned animals triples in moving season, from around 600 animals taken in per month to about 1600. Due to the incredible numbers of homeless animals, 25 000 animals are euthanized per year in Montreal alone.
Many claim that they have no choice but to give up their pets because they cannot find an affordable dwelling that allows animals. According to an estimate by Quebec's rental board, la Régie du lodgement, only about 3% of landlords in this province accept tenants with dogs. It is no wonder that some people see no other way than to leave their pets behind in apartments, outside to fend for themselves, or drop them off at the nearest animal shelter (which is the best case scenario for abandoned animals because at least they are safe). Some say the inadequate animal protection laws in this province are also a big problem, in addition to prevalent "no pets" clauses.
This is simply unfair and discriminatory towards low-income families. Since most leases in Quebec have some type of valid "no pets" clause, those with limited options due to limited resources, are stuck.
Also, a responsible pet owner who takes every precaution necessary to ensure that their animals are well-cared for and therefore not a nuisance or danger to anyone, should be allowed to keep their pets, no matter where they live.
In Quebec, since "no pets" clauses are legally binding, landlords have an unfair advantage by penalizing all pet owners, regardless of how the animals are actually cared for.
It's time for Quebec to follow Ontario's example and render these archaic blanket provisions invalid. Since 1991, such clauses in residential leases in Ontario have been rendered of no effect. That means that even if such a clause exists in the lease, the landlord cannot use it to force someone to part with their pet, unless the animal is dangerous or otherwise causes serious problems for other tenants. Article 14 of Ontario's Residential Tenancies Act reads as follows:
A provision in a tenancy agreement prohibiting the presence of animals in or about the residential complex is void.
Animals are no longer to be viewed as things, like old furniture, which can be discarded, during a move or at any other time. Animals should never be forced to separate from their beloved families. They are sentient, loving beings who want to stay with their loved ones, just as much as humans do! I can tell you this because I am proud a mama of several furbabies and therefore can personally attest to the fact that they experience emotions just like we do. The thought of someone abandoning their own child when moving is ridiculous and horrendous. Well, to me, the thought of abandoning an animal for this reason is equally devastating.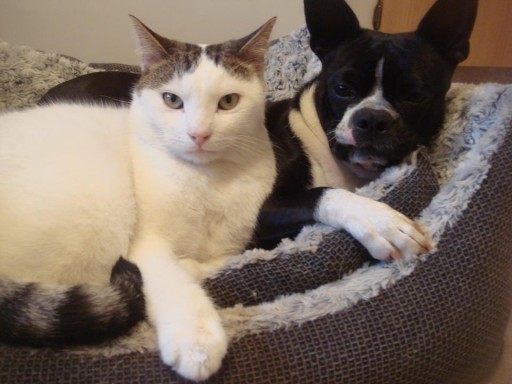 Let's keep in mind that where there is love, there is a way – always. Love creates miracles. Sometimes just discussing with your landlord that you are a responsible pet owner can convince him/her to let you keep your pet. Verbal agreements between landlord and tenants do exist, even when the lease states unequivocally "no animals." Furthermore there are certain listings which help locate pet-friendly dwellings in different cities (however, admittedly, at this time, such options in Montreal are hard to come by).
Let's make a difference. Let's speak up against this unacceptable negligence towards animals! Let's help keep families together. The SPCA website provides a link to a petition addressed to the Minister of Municipal Affairs, Regions and Land Occupancy which we can all sign in order to get with the times and help keep families together!
"The problem with the world is that we draw the circle of our family too small." ~Mother Teresa.