ShazamFest, a unique outdoor annual summer festival, returns for its 14th edition, and this year with more whimsy than ever. It has perhaps the most eclectic diversity of performances to occur at a single festival.
ShazamFest features a diverse range of entertainment including, but not limited to: live music performances, circus acts, burlesque, dance, theatre, poetry, wrestling, skateboarding, and much more. The festival is set to take place from the 11th to the 14th of July (this weekend), and is to be hosted in the Eastern Townships, 90 minutes outside of Montréal at festival founder Ziv Przytyk's organic family farm. Free roundtrip shuttle services from Montréal are available, as well as free on-site camping.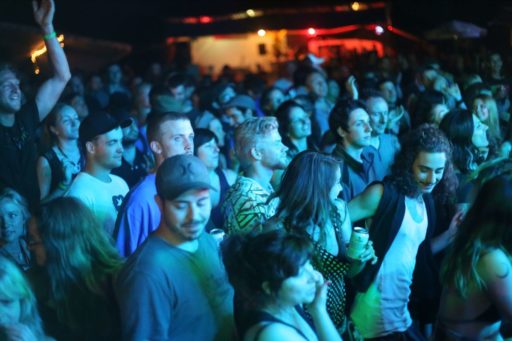 The festival is also particularly distinctive for its green initiatives, as part of its dedication to an eco-responsible and sustainable approach. ShazamFest is very encouraging of its zero-waste initiatives, having only produced 12 bags of garbage at its 13th edition last year and aiming to create even less this year by encouraging festival goers not to bring single-use bags, using only reusable or compostable dishware, providing unlimited free local source water, bringing in organic local food vendors, and numerous other eco-friendly features.
The headlining acts of ShazamFest XIV will be Afrikana Soul Sister, Les Hôtesses d'Hilaire, the Souljazz Orchestra, and Susie Arioli. A few additional must-see features include Matthew Silver, Ziv's Sunset Show, Bibi Lolo BangBang the clown, a burlesque segment by Swell Sisters La PetiteFleur and Queeny Ives, and many more.
Here's the full lineup: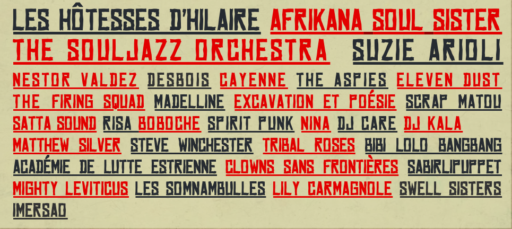 Win Tickets!
That's right, FTB is giving you a chance to win a pair of tickets ($125 value) to Shazamfest! Simply share this post on Facebook or Twitter, tag @forgetthebox and say Shazam!
We will draw a winner from the entrants and announce it Friday morning.
For everyone else, tickets are available through ShazamFest.com
Happening on July 11-14, 2019, 2722 Way's Mills, Ayer's Cliff, QC J0B 1C0 in the Eastern Townships.
Free entry for children 12 years & under
Free admission all day Sunday
Free roundtrip shuttle services from Montréal
Free on-site camping