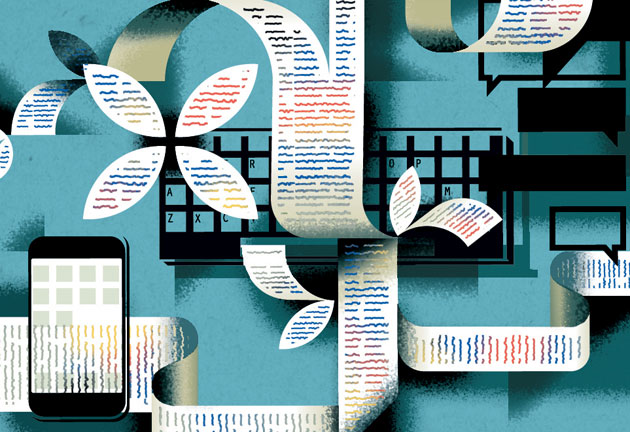 Calling all English majors, journalist grads, creative writing kids—the lot of you! If you've tumbled out of your academic bubble with impeccable writing skills and eager zest, only to be splashed in the face by the dejected paper boy as he zooms through a large swampy puddle directly in front of you, traumatized by the fact that he no longer has a job because no one's reading papers and the newsroom closed—THEN, friends, I bear hope.
Tonight at Bain St-Michel, award winning Canadian authors Nicolas Dickner, Noah Richler and Marianne Ackerman present The Writing Life: Dream or Delusion?.  Dickner and Richler, with Ackerman acting as a moderator, will discuss the changing state of writing in our technology-driven society, where people snuggle in for an evening of reading with their favourite, worn-in iPads. Addressing such questions as "How do you measure success as a writer?", "Can you make a living writing what interests you?", "How do you earn money from writing and keep the passion alive?" And, "Is the book dying?", Dicknar and Richler will talk about the future of writing for writers and readers alike.
It's promised to be an interactive discussion, with audience questions and participation highly encouraged. Even if you're not a writer, the future of the written word affects us all; best not to end up like the poor paper boy who didn't see his dark hour coming. Show up, ask questions, hear what two of Canada's top writers have to say and get informed!
Plus, if you happen to be a starving student—or an even hungrier, unemployable post-grad—admission is by donation and refreshments are said to be served! (Rumors of hot cider have even circulated, ah, whaaat?!) Or if you're feeling generous and donate $5 or more, your name goes in the raffle for a chance to win books—real, tangible, wonderfully-smelling paperback books!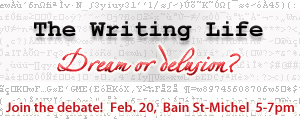 All this nerdy fun transpires tonight, Sunday Feb. 20, from 5-7pm at Bain St-Michel (5300 St. Dominique).
Nicolas Dickner is the author of Canada Reads winner Nikolski. He won the 2005 Governor General's Award and 2006 Prix Anne-Hébert award for Nikolski's original French publication, and the 2008 Governor General's Award for its French-to-English translation.
Noah Richler is a widely published journalist, and author of the literary atlas of Canada, This is My Country, What's Yours?, which won the 2007 British Columbia's National Award for Canadian Non-Fiction.
Marianne Ackerman is a novelist, playwright and journalist. Her most recent novel, Piers' Desire, was published last year. She currently teaches economic history at McGill.
Photo 1 courtesy of aims.muohio.edu
Photo 2 courtesy of journalinternet.ca