To a certain (albeit small) percentage of the world, London's Fabric is the Mecca of nightclubs.
Founded slightly over a decade ago in a (paradoxically) historic building, Fabric boasts more height than width. Three separate dancefloors on three separate stories create an atmosphere appealing to anyone who subscribes to the mantra of "variety is the spice of life". Each floor hosts multiple DJs a night and hundreds, sometimes thousands of dancers. With a roughly 2,000 capacity, every floor is always packed.
If there's any variation in clientele per room, though, it is likely due to one of Fabric's biggest draws—Room One's "bodysonic dancefloor", in which 400 bass transducers emit the deepest frequencies of the already bass-heavy music being spun by the current DJ. Fabric views music as a multi-dimensional experience and allowing clubbers to literally "feel" the music vibrating up through their feet to the rest of their bodies is a necessity in floor design.
FabricLive, their Friday night "soundclash" is all about the bass: Room One is likely most akin to an all night earthquake that thousands of British clubbers felt like starting a dance party on. Each DJ and room focuses on various genres, but dubstep, drum & bass, and electro are at the core. Almost every self-respecting, bass-obsessed DJ has made an appearance at FabricLive, and one of the highlights of this upcoming Friday will be Room One's dedication to Boys Noize Records.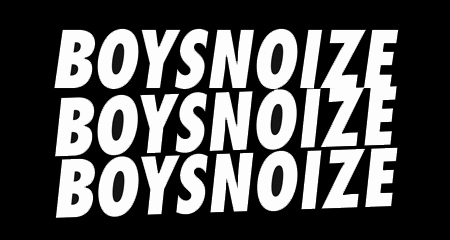 Boys Noize have made a name for themselves within the hard electro community, playing at multiple festivals across the world, and are sure to put on an intense show along with their fellow record-label companions.
Not all artists at Fabric are as universally accepted as Boys Noize, though—because Fabric has made a priority of helping to break out and showcase underground DJs. It's all about the music and having the most memorable night possible, so a big name isn't all it takes to get on the bill.
Fabric has its priorities in order and that's one of the key reasons it is consistently ranked as either number one or close to number one on every club ranking possible. And five sound-systems, three bars, 25,000 square feet, a 24-hour liquor license, and unisex toilets probably don't hurt either.
So in advance, I would like to thank the promoters at Fabric to granting me access as a member of the press, because no matter what happens, my night at Fabric will generate a story worth retelling.
photo one drom.sk and photo two fixup.se.