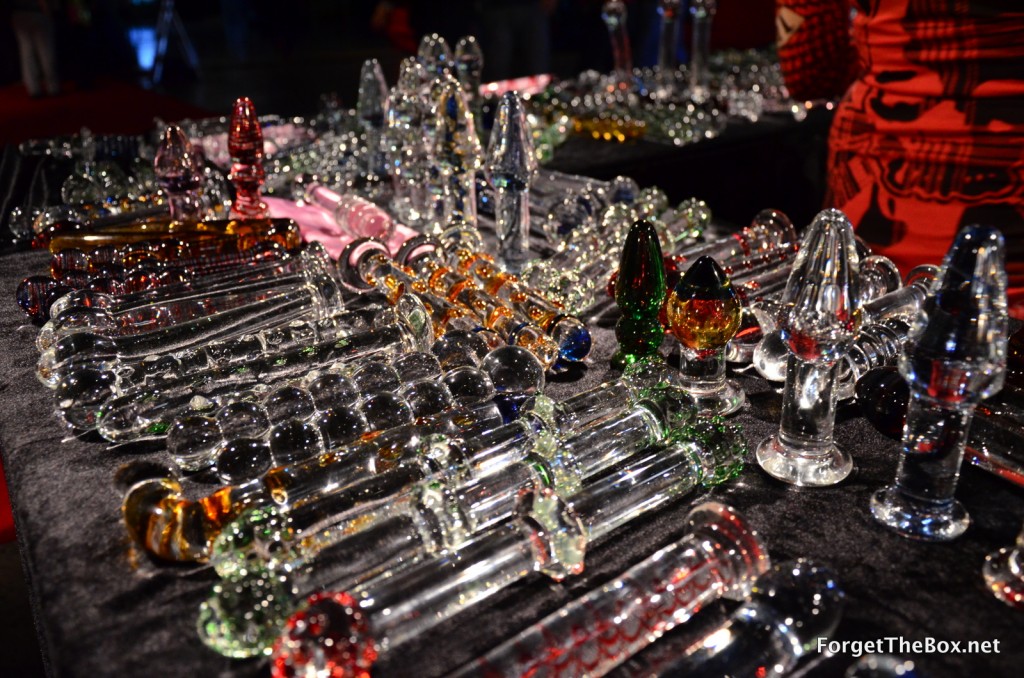 On Saturday afternoon, I headed down to Place Bonaventure for the Everything to do with Sex convention much like a virgin rolling in the sheets for that first time- how big will it be? Will it live up to my expectations?? Five hours later, I was tied to a bamboo ladder while my lover ravaged me with my newly acquired 'pleasure object', Ina.
And how was your weekend??
While the Everything to do with Sex convention did live up to most of my expectations, perhaps my expectations were set a tad high. Seriously though, I think the French title for this event captures its overall spirit much more closely "Salon de l'Amour et de la Seduction". In anticipation of far-out technological advances or a glimpse into the perviest corners of the minds of pornographers, I filled the aforementioned bingo cards with the scandalous and the ridiculous. Think Star Wars sex toys, pube stencil, and granny-tranny porn.
There were quite a few booths that weren't even directly connected with sex, but rather the game of seduction and the allure of arousal, including teeth whitening, oysters, and that bottomless whisk head massager thingy that's apparently called an "orgasmatron".
I discovered that neon paper and sexually explicit text go a long way to catch people's attention. We thought, why should we be alone in our scavenger hunt, and handed out copies of the cards so other people could play along. Best reaction "this is genius!"
Both local and visiting vendors displayed a wide array of stimulation products. On the (in retrospect, very sage) advice of the lovely representative from Lovedreamer.com, I invested in what she deemed "the Prada of vibrators" from the Swedish company Lelo and a *cough* little glassware from Dreamtoys Glassworks line. A full review of these products to cum in a few weeks time, oh patient readers…
Local shops Joy Toyz and Priape were well represented Joy Toyz gave excellent demos and information courtesy of the fabulous staff and Ms. Velma Candyass. Velma is giving a striptease burlesque class starting Wednesday Jan 26th. To sign up, please visit their website. And Priape offered up a wide array of toys and leather not to mention the largest faux cock I've ever had the pleasure of feasting my eyes upon.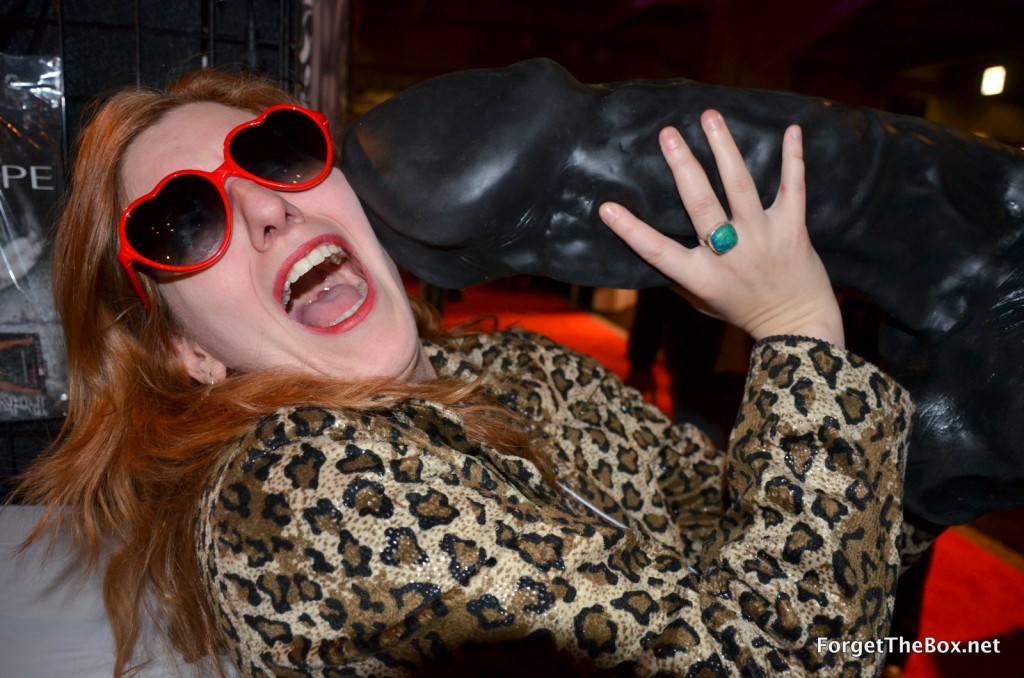 While nothing I saw really surprised me, I did experience one shock, or rather a series of small ones, courtesy of a device known as a violet wand. In this case, it was orange, but in any case, the holder of said wand is able to deliver tiny, tantalizing electric shocks to anywhere they so desire on their partner. I know what I'll be asking Santa for next Christmas!
All in all, it was a highly informative and entertaining afternoon outing. And in case you're keeping score, the ones I did manage to tick off my JIZZ card were Ben-Wa balls, hot pink ball gag, Kama Sutra and hand-blown glass dildo, though I accepted Pyrex…
Photos By: Chris Zacchia