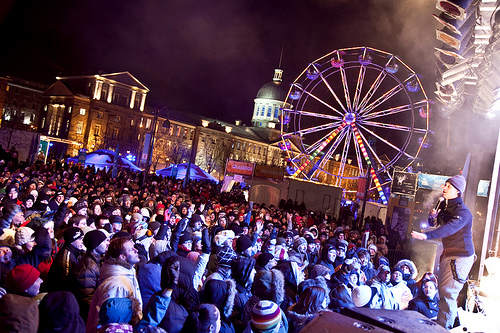 We here at Forget the Box don't just wait until the warm summer months to report on interesting concerts and festivals. From shaking our tushes at Igloofest in January to rocking out at Osheaga in August, we are committed to checking out and letting you know about all the fun and interesting events that this fair city of our has to offer all year round.
So that's why this Saturday FTBers will be out in full force all night long (which honestly isn't that much of a stretch for most of us) reporting on the annual Nuit Blanche, aka the closing night of the Montreal en Lumiere festival. Beginning in Paris in 1984 the idea of turning a city into an all night art gallery has since spread to 34 cities, Montreal being one of three in Canada (Halifax and Toronto are the other two).
So without further ado, here's a list of some of the events that we're excited about this year… and of course make sure that you check back to Forget the Box next week to hear all about what we thought about Nuit Blanche 2012!
-Fantasia will be presents highlights from its 2011 edition at Théâtre Maisonneuve. Place des Arts, 260 deMaisonneuve West, 12 am to 4 am
-At the Chapel of Notre Dame de Bon Secours, a Gospel choir will be performing five free shows. 400 rue St-Paul East, 8 pm to 12 am
-At Club Soda, Poirer and guest DJs invite you to come celebrate a "Montreal heatwave in the middle of winter." 1225 St-Laurent, 10 pm to 3 am
-Art Matters will be having their annual Nuit Blanche event which they are advertising as a night of boxing, contemporary dance, theatre and sound installations. Blue Cat Boxing Studio, 435 Beaubien West, 10 pm to 3 am
-Interested in in-situ performances, street art and circus art? Mélanie Thibault and the Recircle Collective will be presenting At Night, All Cats are Grey outside of Place des Arts. Espace culturel Georges-Émile-Lapalme, 175 St-Catherine West, 10pm-4am
-The monthly storytelling event Confabulation, which is hosted by Uncalled For's Matt Goldberg, will be presenting stories in honor of the shortest month of the year: storytellers that night will have a max of two minutes to share their tales with the audience. Shift Space, 1190 St-Antoine West, 8 pm to 11 pm
-POP Montreal will be collaborating will the CCA for a night of art and DJ goodness. Canadian Centre for Architecture, 1920 rue Baile, 7pm to 2am
-A collection of Montreal multi-media artists have put together a show called "What keeps you up at night?" Taking place at 372 St-Catherine, the curated evening will include drawing, painting, sculpture, video and photography.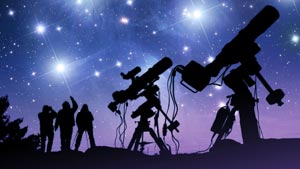 -If your an astronomy geek or just want a chance to score points with your lady friend, the Planetarium is setting up telescopes all night for a chance to do a little stargazing. Outdoors, Parc Olympic, 4777 Pierre-de Coubertin Ave, 5pm-2am
-Artist Sarah Nesbitt is putting on a show that night card "The Postcard Project" where she'll be encouraging Montrealers to try social networking the old fashioned way: creating postcards to send in the mail to friends. Galerie CO, 5235 St-Laurent, 6 pm to 2 am
For more information and options, please check out the Nuit Blanche schedule