Imagine Tom Waits, Leonard Cohen and Dan Bigras mixed together fronting a big band and singing in French and you get the vocal style of   Louis-André Bourque.   His songs are original and poetic and delivered with a real energy from both Bourque himself and his band which seems to get bigger every time they play.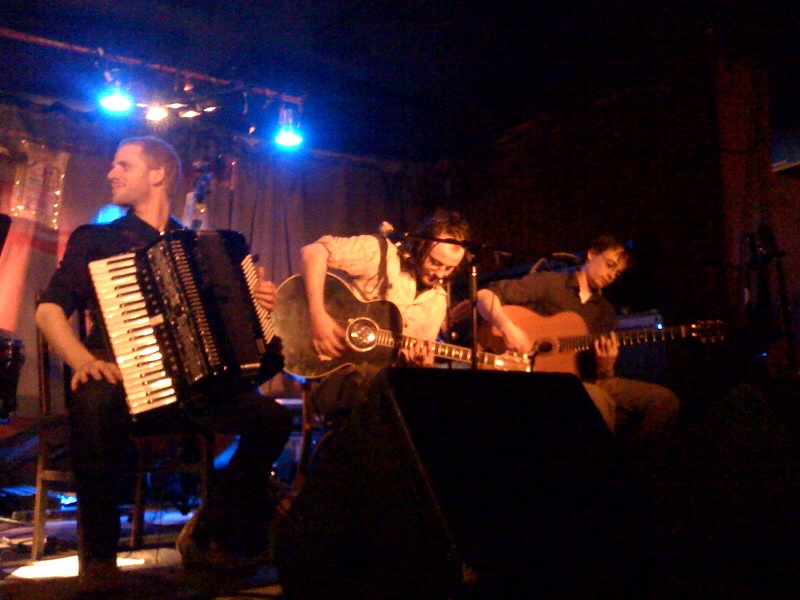 Last night at le Divan Orange was no exception. Bourque was joined onstage by regulars Pierre-Olivier Ouellet on accordion, Jerome Hebert on standup bass, drummer Maxime Drouin and Jean-Philippe Gilbert on guitar, but this time there was also a violin played by Marie-Pierre Lecault, brass instruments played by Julie Houle, tap dancing feet and even someone playing a bike wheel.
While the songs definitely sounded fuller with this quasi-orchestral arrangement, they kept their authentic feel.   Rooted in traditional Québécois and even France-style chansonnier music, the songs have an experimental quality that even brings in elements from blues and a pop/rock sensibility.   Bourque's lyrics deal with everything from class difference to personal struggle to a visit by Stephen Harper to La Beauce where the singer/guitarist and most of the now Montreal-based band are from.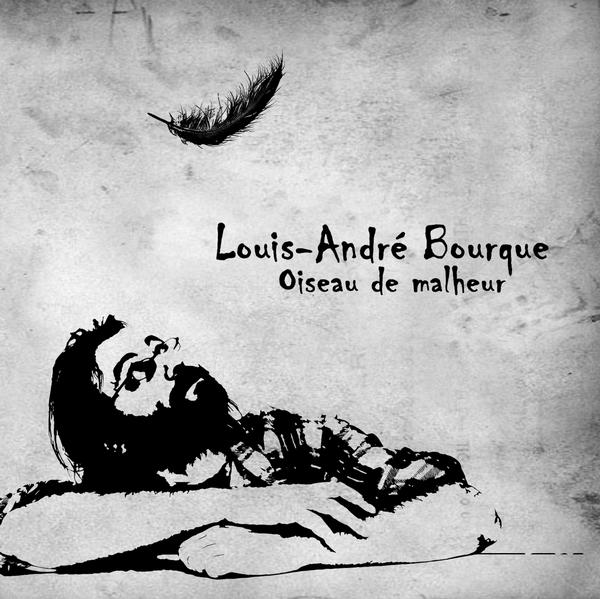 Bourque and company played two full sets featuring material from Oiseau de Malheur, their new album.   While this wasn't an album launch (that was back in June) it was the launch of the new music video for Judicieux appât, which ran between the sets.
The video from JFL Productions picks up on the key theme in the lyrics of how the working class and even entertainers are at the mercy of the hedonistic whims of the bourgeoisie.   It casts Bourque as a ringmaster of sorts serving up entertainment to his well-off patrons and abusing his workers (played by his band) when their taking a break temporarily stops the party upstairs.
Much of the night featured high-energy songs like opener Bon débrras and the aforementioned Judicieux appât performed with the full band that made you just want to get up and dance, as some people did .
These juxtaposed nicely with quieter tunes performed by Bourque solo or with one or two instruments accompanying him.   They mostly played original compositions, but there were a few traditional covers thrown into the mix like Reel de Cooley where Bourque played mandolin.
Judging by abundant and excited crowd in attendance last night, the popularity of Louis-André Bourque and his band is growing just as quickly as the band itself.   It's a good thing that they're expanding from a really solid base.