Now that world leaders and their negotiators have left Paris following the climate change pow-wow, the focus now shifts to the work needed to make a paper agreement hold together in practice.
Greenhouse gasses, overflowing landfills and destructive chemical waste pollute our atmosphere at unsustainable rates. That is clear. But while we put this pressure on governments and corporations to clean this up, shouldn't we also ask ourselves what we can do, as individuals, to reduce our destructive environmental impact on the planet?
But I can't point my finger at anyone else before shining the mirror on my own lifestyle. What I saw in reflection, was a small scale environmental disaster.
Facing this need to turn a new and greener leaf, I was inspired by a UK-based blogger, Joanna Yarrow, author of Beyond Green and the eye-catching philosophy on living an environmentally sustainable lifestyle.
"Sustainable living is a bit like teenage sex. Few are doing it, and fewer are doing it properly."
Sustainable living revolves around a few simple principles, according to my research. Consume less, and waste less stuff. Consume less energy and other non-renewable resources. Reduce our environmental footprint in ways that may seem indirect, such as paying attention to the way we travel and the way our food travels to us.
With that as my inspiration, I tried to kickstart a new way of life that is kinder to the planet, albeit in an incremental way. Many advise trying out these drastic changes for the manageable period of one week. That's hardly enough effort to reverse the impact of years of damage to the environment, but enough time to test some new waters.
The water that that would be poured over my enthusiasm on day one was cold. Starting the week with a cold shower made me realize that it might be a better to attempt the energy conservation part of my plan closer to summer. Still, I knew that I would still have to cut down on the leisurely long hot showers that I normally enjoyed, drastically limiting my shower time to a maximum two minutes and reducing the eight litres of water that this part of our morning routine dumps down the drain every minute.
As for eating, I was prepared for how this passion in my life would be affected more than anything else during the week. If only keeping a keener eye for locally produced products was the only issue I'd face, I could easily breeze through this. Discovering Montreal's burgeoning organic food market, which makes better tasting food more widely available was a bonus. But organic food, which is produced without dangerous by-products which are washed back into the water table, was also more demanding on my strict budget. So I'd have to find other ways to reduce my food budget.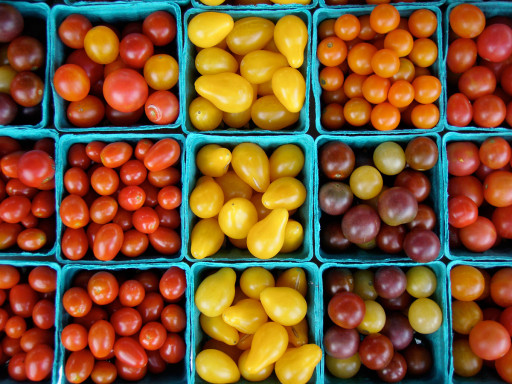 Reducing the consumption of meat not only saves money, but it brings reported health benefits and is more sustainable for the planet due to the way that the production of meat devours more of the earth's scarce land and resources. But cutting out meat 'cold turkey' was a drastic move for a carnivore like me so I found ways to merely reduce my meat intake and some delicious ways to replace it a couple of times a week.
Certainly my fast food habit had to be broken, if only to conserve the mountains of paper, cardboard and plastic produced by the fast food chains which are the biggest contributor to street litter, according to one study, and is not always successfully recycled.
Another form of recycling is a boon to those of us who hate shopping: Use it pp, Wear it out, make it do or do say anti-consumption groups who believe that most of us are buying stuff we don't actually need. The impulse shopping habit absorbs precious resources by producing products to fill demand for new stuff while filling landfills with older stuff that's often still usable.
I spent some of that shopping time at home mending, repairing, and patching up things I would have replaced instead, like replacing my old pair of jeans with a new pair that would probably look just as worn out and patched up.
Fruitful explorations of Montreal's second hand stores, like Notre Dame West's Salvation Army, turned up lots of gems among the junk, including furniture and house wares that often look as good as new, with the most significant difference being the price tag.
Avoiding these shopping trips also allows us to cut down on the use of a car for short local trips. I rekindled my latent passion for bicycle riding while visiting second hand stores. The bargain bike I picked up for $50 only needed some air and the tightening of a few bolts to get on the road. But the onset of winter is not great timing for a rider to get back on a bike. The late onset of the snow has been a blessing, but an Opus card might still soon come in handy.
But back at home there were a few things to sort out to make a more sustainable home that will last beyond this week. Turning down the thermostat one barely noticeable degree in winter saves lots of energy and more money than you might think, according to Hydro Quebec.
An audit of my water use showed that one flush of my toilet whirls more water down my toilet drain than many families in some parts of the world use in one day. I discovered the handy online tip of filling a plastic container with water and placing it in the toilet which tricks it into thinking it is full, saving some 1325 litres a year, according to the New York Times.
Useful tricks like these, along with understanding the benefits of buying less and thinking more about what I eat were all part of a very interesting experiment. But would the benefits weigh up against the inconveniences well enough to make this new lifestyle permanent?
The effect on my budget was probably neutral. The food bills went up, but utilities bills, when they arrive, should shrink. Time and money was better spent away from the mall, and I noticed my garbage containers are less than half full. But some changes were easier to implement than others. Cold showers and veggie food come quickly to mind.
Perhaps the greatest ongoing effect of the week was the level of consciousness brought to the impact of almost everything that I do, and how that is related to a sustainable future on this planet. Even if my contribution is only a little bit for a little time. That's a little bit that helps.
* Featured image by Andrew Seaman (Flickr/Creative Commons)