The best thing about Osheaga – and festivals in general – is getting the chance to discover music you haven't heard before. Sometimes, that means getting there early. Here are our top acts to see before 3 p.m. Osheaga weekend.
Friday, August 2
Ponctuation
Ponctuation are two brothers from Quebec City who released their debut album this past March. In keeping with their no-fuss, lo-fi sound, Guillaume and Maxime Chiasson recorded 27 Club completely on tape at Montreal's famed Hotel2Tango recording studio. Think 60s-inspired, fuzzy garage rock: perfect for an early festival start after last night's hangover. They're playing at 1:10 p.m. on the Galaxie Tree stage.
Hyphen Hyphen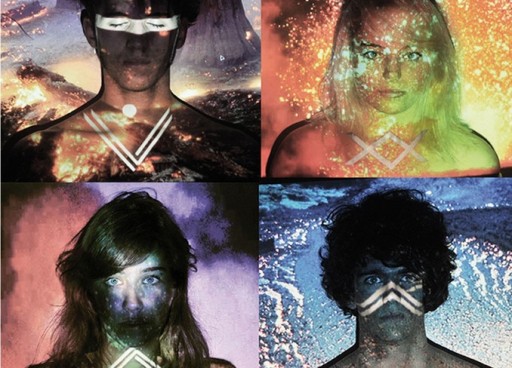 Electro-pop-rock group Hyphen Hyphen hail from Nice, France. They toured extensively after releasing their second EP, Wild Union, reportedly playing over 100 shows in one year alone. They are influenced by Klaxons, Late of the Pier, Talking Heads and Phoenix. They're playing at 2:15 p.m. on the Galaxie Tree stage.
Saturday, August 3
Humans
Vancouver-based Humans expertly combine electronic elements with live guitar playing and vocals to create a truly hybrid sound. Their music is dark and cinematic while being extremely danceable at the same time. Their first EP, Avec mes mecs, established them as top contenders in the Canadian music scene. They followed up in 2012 with the critically acclaimed Traps. The duo are currently working on their first full-length album to be released this Fall. Their set starts at 1 p.m. at the piknic électronik stage.
Groenland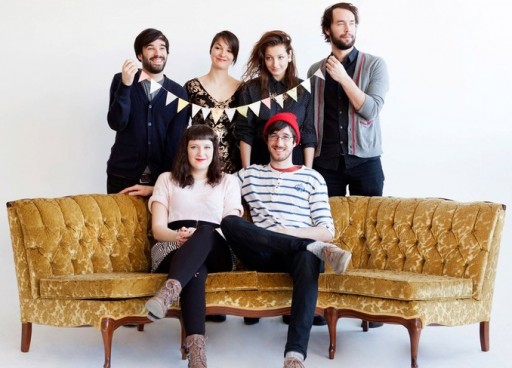 Montreal's Groenland just released their debut album The Chase this past April. Interestingly enough, founding members Sabrina Halde and Jean-Vivier Lévesque set out to form an electronic group but soon got bored of that idea. They've since added a bunch of fun instruments like cello, violin, and ukulele to the standard ol' drums, bass and keyboard. They're playing at 2:10 p.m. on the Galaxie Tree stage.
The Heavy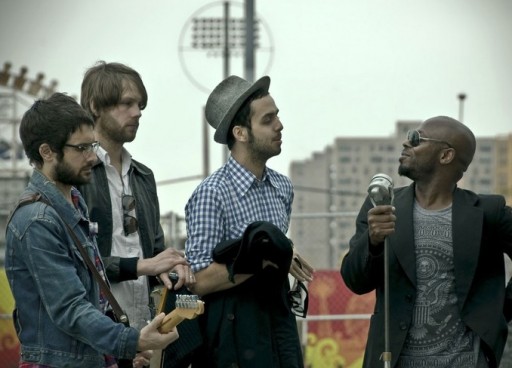 British soul rock band The Heavy released their third album The Glorious Dead last year. They've enjoyed substantial international success since their first release in 2007. The band are perhaps most famous for their 'The Late Show' performance in 2010 when David Letterman asked the band for an encore – something he's never done before. Their explosive, funk-influenced sound will surely draw a big crowd when they play at 2:10 p.m. on the Virgin Mobile River stage.
[soundcloud url="http://api.soundcloud.com/tracks/82759539″ params="" width=" 100%" height="166″ iframe="true" /]
Sunday, August 4
MNDR
Amanda Warner and Peter wade started MNDR in New York City in 2009. They've since toured with Deerhoof, Shiny Toy Guns, CSS and Massive Attack. Their brand of synth-pop features an industrial edge and can be heard on their first full-length album, Feed Me Diamonds, which was released in 2012. They're playing at 1 p.m. on the Sennheiser Green stage.
[soundcloud url="http://api.soundcloud.com/tracks/68856492″ params="" width=" 100%" height="166″ iframe="true" /]
Odezenne
French electro-hip hop outfit Odezenne have received high critical acclaim for their latest album OVNI, which stands for orchestre virtuose national incompetent. Their sound has a quirky, laid-back flow to it with a refreshing touch of sophistication rarely seen in the genre. They're playing at 1:35 p.m. on the piknic électronique stage.
For a complete schedule and info, see Osheaga's website.