Osheaga Day 3 started at the set of Foxtrott, a Montreal native that has an innovative and powerful style, a mix of electro and pop, definitely worth watching. Her 2012 Shields EP has brought her a lot of acclaim. Keep an eye out for her upcoming debut full length album, A Taller Us, this fall.
Then we moved on to Travis Scott. He was delayed, apparently due to a hold-up at customs, but his DJ put on quite a show. The crowd was going wild to some old school hip hop, with remixes from Daft Punk to Jay-Z and even NIN.
Amsterdam's Tom Trago was at the Piknic Électronik Stage with some tracks influenced by afrobeats, soul and latin genres; he kept it jumping. The temperature rose and the people multiplied to welcome Cyril Hahn to old school remixes such as Destiny's Child's "Say My Name", among others.
Meanwhile on the Green stage The Temper Trap played a mix of both old and new material. They closed the set with "Sweet Disposition" from their 2009 debut album Conditions.
While heading to Duke Dumont's set, we stumbled upon Epic Meal Time's Harley Morenstein. His friends couldn't help it and had to get his pic!
To ensure an epic close to the day, we went back to the Green Stage (yeah it was our favorite, I said it) to see Gogol Bordello and they did not fail to impress. Tons of energy from the very first song and followed by at least 30 crowd surfers on a 45-minute set. Big shout out to Fortas for catching people safely and effectively. I lack the words to describe this show. Maybe it was a combination of the fans' enthusiasm and the constant jumping around but that set was nothing but euphoric and that extends to all of the 2014 edition of Osheaga.
There was a bit of everything for everybody and I had to make tough choices in between bands. Gladly, we made it to Arctic Monkeys, who closed the festival with old tunes, such as "505" from 2007's Favourite Worst Nightmare and newer ones such as "Knee Socks", "Why'd You Only Call Me When You're High?" and "Arabella", all from their current album AM. Honestly, we were spoiled this year.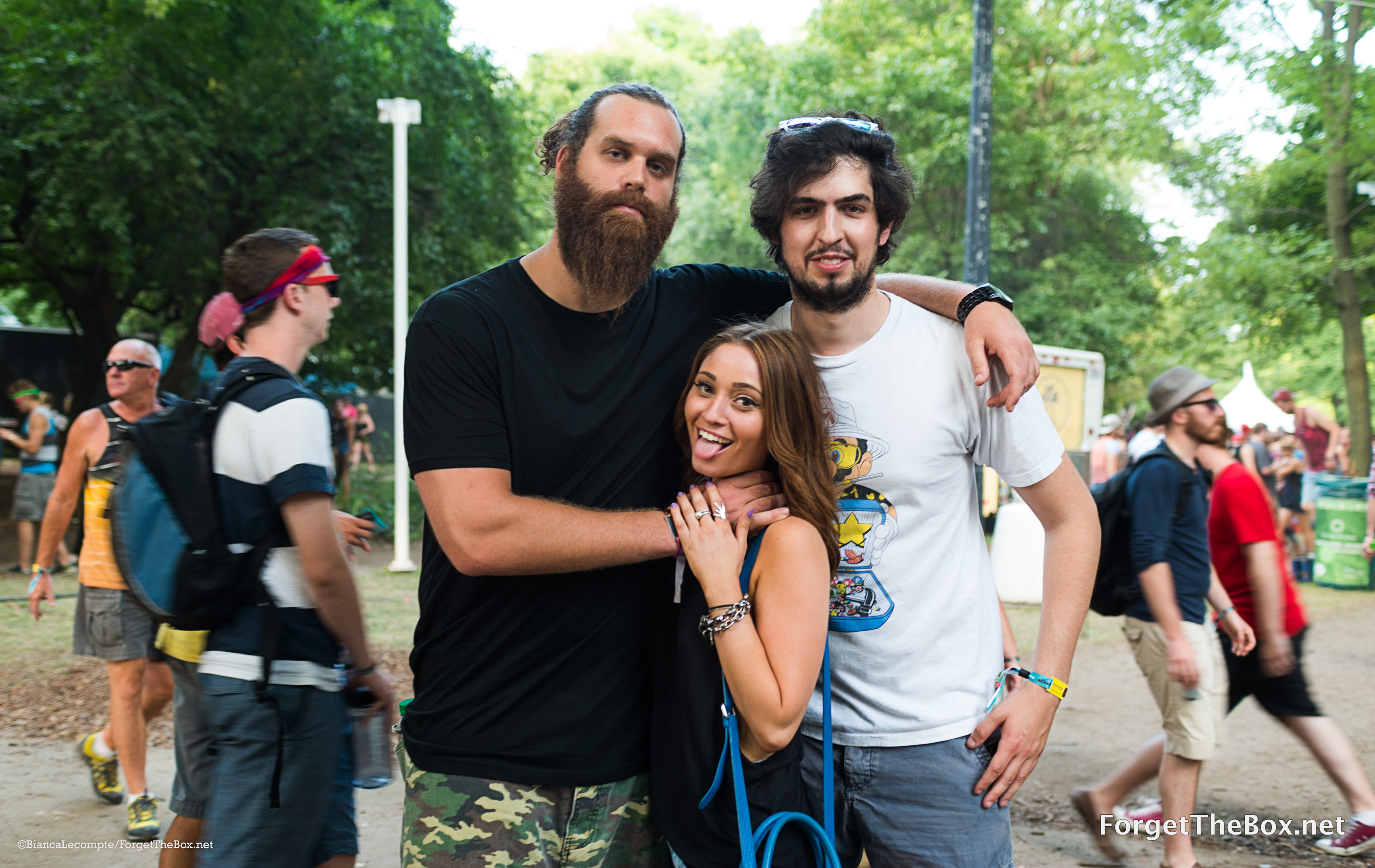 Osheaga 2014: Sunday
Click on the photo to launch the slideshow. Photos by Bianca Lecompte.