The 2011 edition of the Montreal International Auto show hosts over 500 vehicles, including new cars, concept cars, exotic cars, hot-rodded modified cars, some electric and handbuilt cars and solar-powered racecars. It was my birthday and I saw a lot of very nice vehicles, some of which I could see myself driving.
For us, the show starts on the 7th floor of the Palais de Congres in the performance zone where the modified hotrod cars are, starting with a police car derived from a Dodge Charger: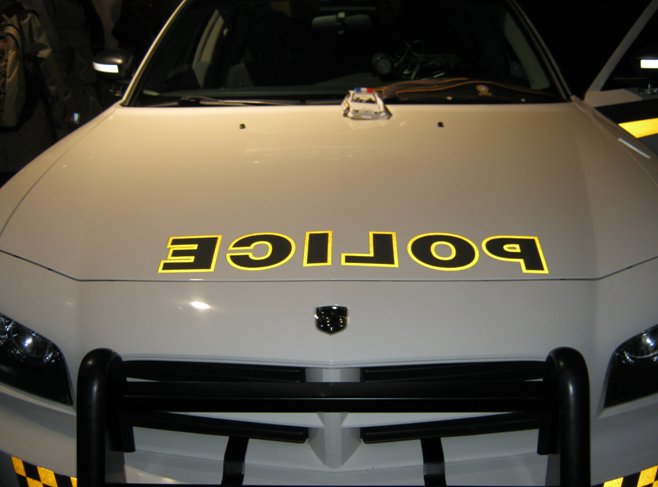 Beside this was a table set up with all kinds of pamphlet information on automotive modifications, and what is street-legal. This was followed by hot-rodded vehicles with models posing near them: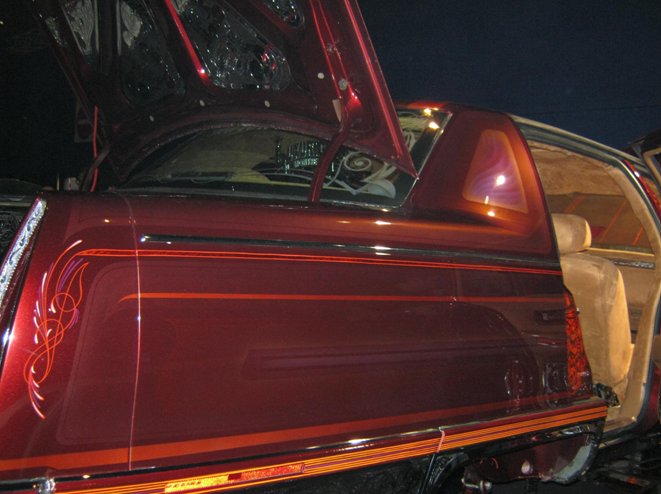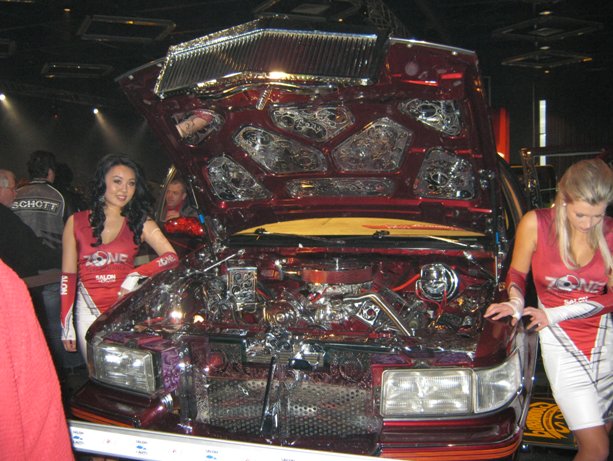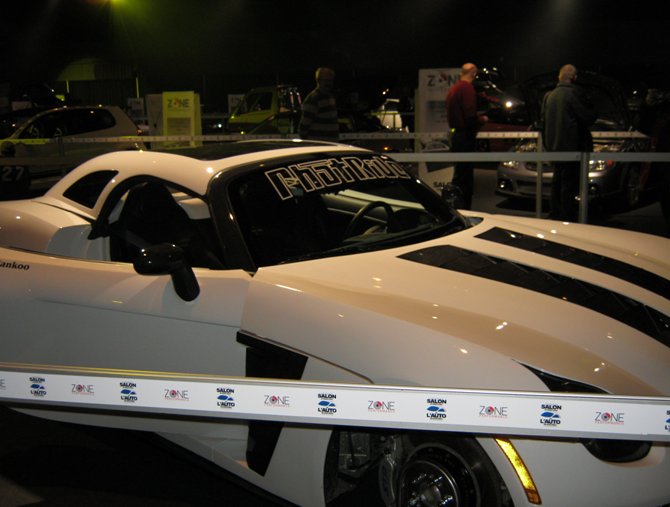 After that, you descend to the 5th floor, where the show really begins. First off is Chevrolet, followed by the rest of GM's Offerings within the Chevrolet, GMC, Cadillac and Buick lineups. Following GM is Smart and Mercedes-Benz. In the next room are the Saabs and the Rolls-Royces, followed by the AJAC Award centre picks.
Next we have another special attraction called "En Route to the Future" which opens with an ultra-rare 1961 NSU Prinz from Retire Your Ride: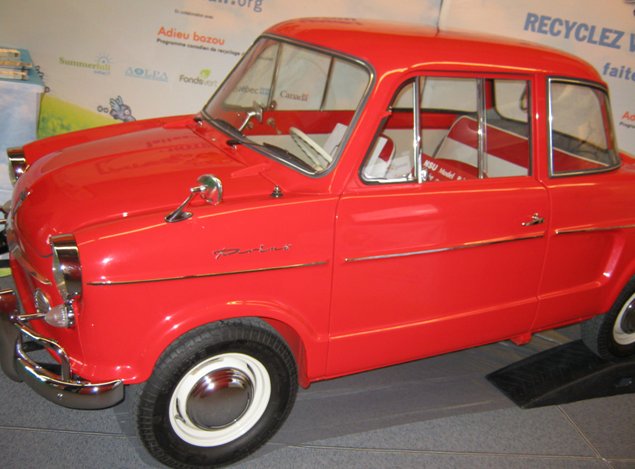 followed by solar racers: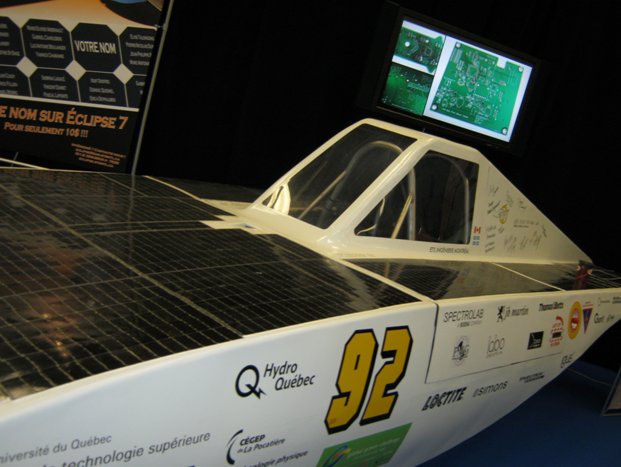 and Mitsubishi i-Miev:
Along with a few other electric vehicles and student-built racing cars.
Next we come to the Exotic section of the show, past Lamborghini, Lotus, Bentley, Aston Martin, Ferrari, Maserati and Porsche: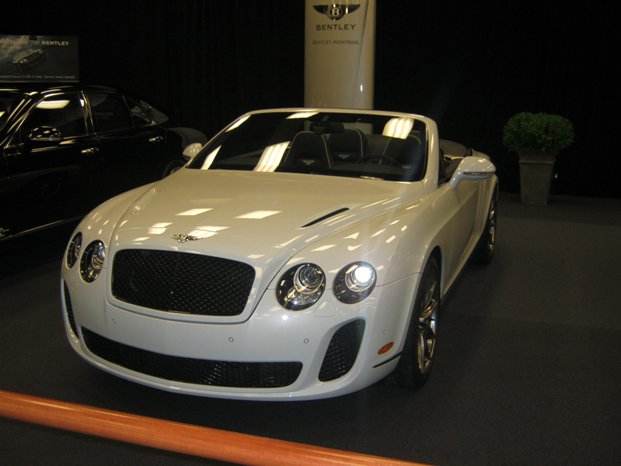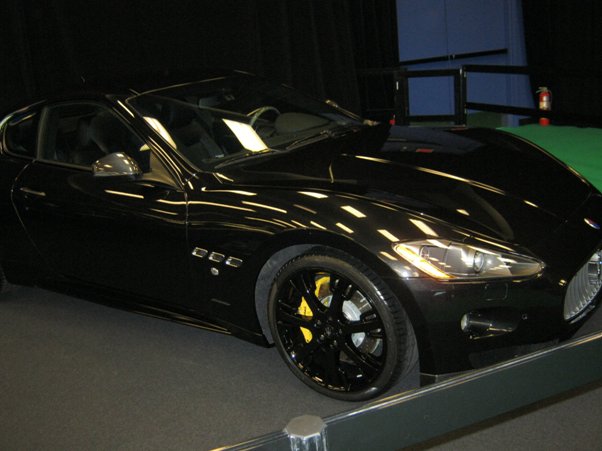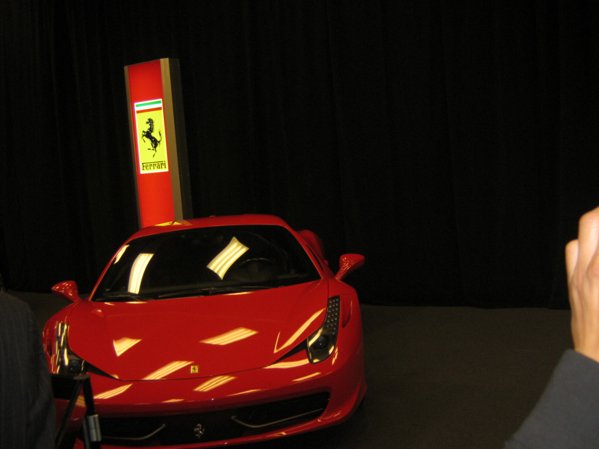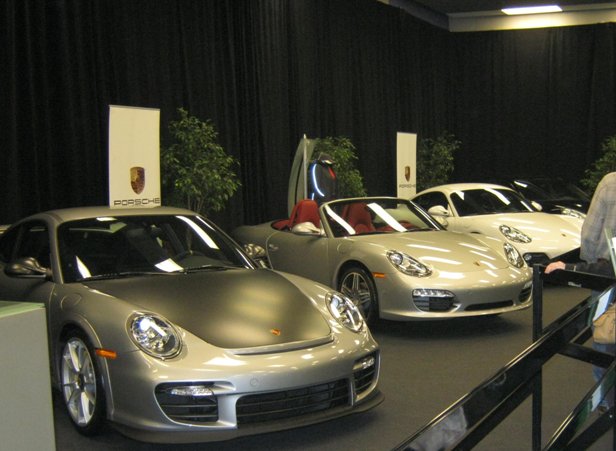 Then we go downstairs again, this time to the second floor, where we are greeted by the latest, locally-made Supercar, the HTT Plethore LC-750:
Following that, we see products from Ford, Mitsubishi, Toyota, Scion, Hyundai, Mazda, Lincoln, Nissan, Infiniti, Volkswagen, Honda, Acura, Lexus, Land Rover, Jaguar, Subaru, Mini, BMW, Volvo, Audi, Kia, FIAT, Chrysler, Dodge and Jeep. Finally, or perhaps firstly, we end up outside the show, on the first floor, at the kiosk for Suzuki.
The Montreal International Auto Show runs until the 23rd of January at Palais Des Congres, in Montreal.
Photos by Laurence Tenenbaum
Quiet Mike also went to the Auto show and tells us about the green nature of this event and the new electric cars coming to the market.