Piknic Electronic has been heating up Montreal summers for 10 years now! That's 10 years of dance parties under the sun and 10 years of partying under the statue at Ile Jean Drapeau!
So it's no secret that Piknic Electronic has been bringing world class Dj's to Montreal and throwing great parties for a while now, but to celebrate their 10 year anniversary they are doing even more! This summer there will be an extra dose of awesome with 4 special parties planned. The first of which will be July 29th, and features MAJOR LAZER!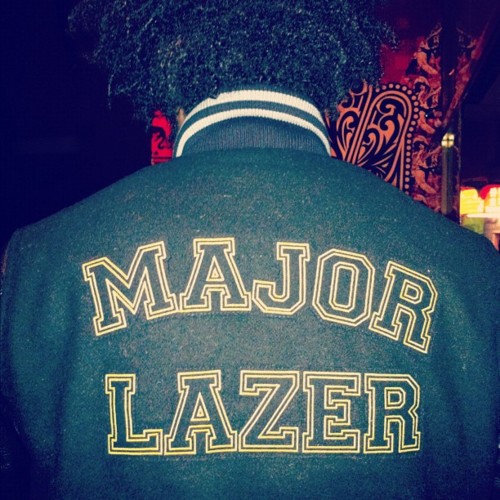 Major Lazer started out as a team effort with DJ Switch, but is now wholly the project of well-known DJ/producer Diplo. At least, Diplo is behind the production, but he by no means works alone. This beast is a collaborative effort, and Diplo brings in vocalists of all kinds and musicians of all styles to build up his highly-danceable beats. Major Lazer mixes vary from well-timed house with a tasteful bit of wobble to musical dub with elements of classic dancehall—including the rough MCs letting loose in thick, fast-paced Jamaican Patois. The end result often sounds like the fusion styles reggaeton and moombahton: a mish-mash of samples, freshly-produced beats, and rabble-rousing vocalists that your booty can't help but respond to.
Being strongly collaborative, Major Lazer is not afraid to remix and be remixed. Their songs have been given the once-over by talents like Thom Yorke and Buraka Som Sistema, and you can clearly hear their unique touches on the tracks they handled (Jump Up and Bruk Out, respectively).
A guaranteed dance party wherever they show, Major Lazer has come to make you move! Don't miss your chance to see it all happen tomorrow, June 29th; they play at 5pm at Parc Jean-Drapeau. Ghislain Poirier is on the bill as well, a powerful local DJ/producer in his own rite! Come out, get down, get dirty!"