Here we are, day two of POP Montreal, what to see, what to see??
At 2pm on the 20th, there's a free show at Citizen Vintage (5330 Boulevard Saint-Laurent). Starting things off will be the Tontons, with their catchy, soulful and bluesy tunes, fronted by a very talented vocalist. Also rocking a captivating singer is NOIA, a newly-duoed project based on eclectic beats and interactive live performances. Rags to Radio will be playing as well, another group known for their charismatic live shows. If you like the Strokes or the Black Keys, you'll no doubt find something to love in Rags to Radio's stylings. On the same bill is Fuka Laka, with their pop-infused spacey soundscapes and echoing, melancholic vocals, and Goose Hut, all Passion Pit-y with diffuse vocals and electric drum patterns. A good vibe for being surrounded by pretty vintage clothes in the heart of Montreal's hipster ghetto!
In the evening, Lila dit ça will be playing at Quai des Brumes. If you're a fan of Malajube, Lila dit ça will probably float your boat, though their brand of gentle indie is slightly more poppy than Malajube's. Joining them at the Quai is Mauves, with their tight vocal harmonies and their music that's at once soaring, romantic, and maybe a little neurotic. The Belle Comedians are also on the bill with their intimate country-flavoured indiepop, as is Filthy Haanz's almost Pixies-like sexy junkiepop that can sometimes sound exactly like a city at sunset. This show will be a sonic experience!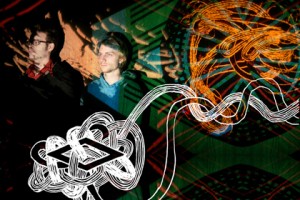 If that doesn't speak to you, there's something a bit heavier and nuttier happening at Club Lambi. Organ Mood will be there, with their trance-y psychedelic electronica and, hopefully, delivering the immersive live show they're known for. Pyongyang joins the fun with their culture-collage funk and post-punk vibe that recalls groups like Gang of Four. (Anything that makes me think of Gang of Four is guaranteed to win my heart, basically.) One of my favourite local groups will be playing this night too: VULGAR, YOU!, sure to deliver reeling danceable electropunk with lots of screaming and distortion. Delicious. Finally Quatro and Red Mass, known for having an engaging stage presence, will both be there to round out the night and deliver their own brand of post-punk-flavoured genre-bending funk rock.
http://popmontreal.com/events-tickets/red-mass-quatro-invites/