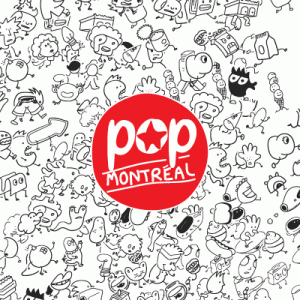 On to day #3, the 21st of September!
Hit Foufs at 8pm. Familiar local bass DJ Construct is on the bill along with the desert-aesthete vibe of Gonjasufi and his complex, sometimes unsettling beats and slowjams.
If not that, then consider the Kuhrye-oo show at the Royal Phoenix. Royal Palms and Fuka Lata, mentioned earlier, both open this night, followed by Ira Lee's disjointed, collage-like hiphop style, which always seems to touch powerful themes with powerful words. He's a good complement to Kuhrye-oo's own unique, glitchy, and irregular style. It'll be a night that will both make you want to dance and challenge how you're gonna dance.
Remember, I'm just offering samples here, so let's move onto the 22nd before we get too bogged down. Day #4!
Crazyfun don't-give-a -shit danceparty? Have you been waiting for one? Well, here. 8:30 at the Divan Orange, there will be Terror Pigeon Dance Revolt with their highly danceable, soulful electro beats, jampacked with love, unity and joie de vivre. With them is Goose Hut, mentioned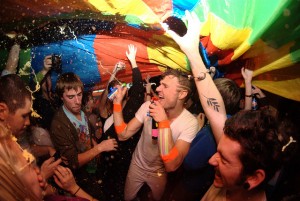 earlier, and Stepdad's light-hearted, choral, synth-heavy electropop. All this acts as buildup for Rich Aucoin, with his must-see live shows and his soaring, driving, euphoric eletropop. Get ready to smile at strangers and wear your best dancing shoes. And maybe some face paint!
Maybe you want hiphop instead? Then do yourself a favor and check out Club Soda at 9pm for surprising, powerful and intelligent hiphop. Big K.R.I.T and his invitees will surely feature MCs speaking at you from the soul over well-laid beats. Get your mind and your heart movin'.
Or disco? Loose Joints will kick the night off with a DJ set made to warm up the dancefloor, followed by Mozart's Sister's very 80s-flavoured soulful electric indiepop. The openers will then be bowing out to make space for the legendary Jimmy Bo Horne. This guy's a classic from the '70s disco-funk era whose music is still heavily sampled today by artists like Public Enemy and Cee-lo Green. Get out your gold lamé and your hip wiggles!