POP Montreal snuck up on me like a ninja cat and I'm having a full on sonic panic attack.
This year has so many great artists playing (once again) and I love that I get to hate having to make choices. POP Montreal is a unique festival that blends all the music genres I like into an epic whirlwind of venue hopping and sound orgies. For the past few years, I find myself staring at the POP line up and being utterly divided: do I see those bands I already know and love or do I throw caution to the wind and discover some new beats?
For those of you who've been following some of my music writing over the past couple years (at FTB , MYATS, and other e-zines), here's a chance to go see some of the best acts I've interviewed and reviewed live and you know, check out my musical tastes and stuff.
Here are my top picks for Pop Montreal 2012!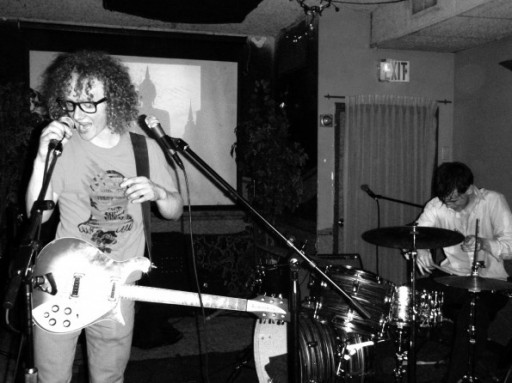 Cinéma L'Amour: September 21, 10:00pm @ Brasserie Beaubien
I've had the pleasure of following Cinéma L'Amour from their very beginnings and have been constantly impressed and often entranced. Dorian Scheidt and Chris Kavanagh deliver one hell of a show with Kavanagh's beat wielding super powers (and kick ass shirts) and Scheidt's guitar and loop peddle mastery.
Pop Montreal: http://popmontreal.com/artists/cinema-lamour/ 
Cousins: September 22, 8:00 p.m. @ Club Lambi – Salle McAuslan
Confession time, I've yet to listen to Halifax's Cousins. One of my favourite things to do during POP is to finally check out those bands whose names have been floating around and that I've been meaning to hear but haven't found the time. I like to go in to these kinda shows with virgin ears and see their live act and then, if they can make me feel something, I check out their recordings. Cousins has peaked my curiosity for a little while now and have been hailed and praised by those friends of mine who I know have great musical taste. So hey, let's go have a listen!
Pop Montreal: http://popmontreal.com/artists/cousins/
Canailles: TBA

I saw Canailles play at the Montreal Folk Festival on The Canal in 2011 and found them to be a refreshing serving of good ol' fun time Québéc folk music. I am especially fond of their tunes 'Parle-Moi' and the comical tongue-in-cheek 'Bien-être'. I am envious of this group of musical friends and wish I was part of something like Canailles.
As of writing their date has yet to be announced, but keep an eye on the schedule as they are listed in the line-up.
Pop Montreal: http://popmontreal.com/artists/canailles/
David Byrne and St. Vincent: Sept 21, 8:00 p.m. @ Église St -Jean Baptiste
I saw St. Vincent at Sala Rossa a few years ago (2009) and it was enthralling. Having heard one or two songs and knowing very little, I had expected Annie Clark to play the keys and sing but no, no way, St. Vincent plays the guitar and she rocks. Quickly, her tune "Paris is Burning" and "Marry Me John" became the anthems to my summer of failed romance and delicious Montreal micro-brews. I'm very curious to hear this collaboration and see what fruit it bears.
Pop Montreal: http://popmontreal.com/artists/david-byrne/
Gabrielle Papillon and the Mighty Oak:  September 20, 1:30 p.m. @ Divan Orange – Salle CISM 89,3
Folk musician Gabrielle Papillon is launching her new album "Little Bug" and I can hardly wait. I saw her perform last year at Casa Del Popolo and was mesmerized, downloaded her album and sang "Dust to Gold" every day for a month or so. The Mighty Oak are the bunch of wonderfully talented folks that Papillon has played with over the years and their contributions are majestic. A must see, must hear, must sing.
Also she's playing for FREE at the ForgetTheBox and Audio Blood Afternoon Showcase.
Pop Montreal: http://popmontreal.com/artists/gabrielle-papillon-the-mighty-oak/
Goose Hut:  Sept 20, 2:00 p.m. @ Citizen Vintage; Sept 22, 1:00 p.m. @ Divan Orange;  Sept 22, 8:30 p.m. @ Divan Orange;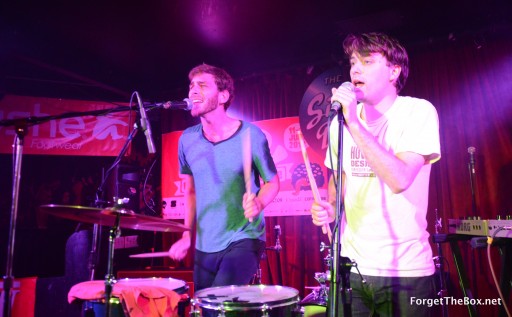 Last Pop, I bought tickets to see this electro-pop trio and got so sick I couldn't attend. My heart broke. The members of Goose Hut have been part of many a project I've enjoyed including The Hoof & The Heel and Wind-Up People. This fun time happy dance colourful band is right up my alley, at least on my cheerful days. For a good dose of fun-time, check out Goose Hut. AND HEY! Lucky us, they are playing three different sets. No excuses.
Pop Montreal: http://popmontreal.com/artists/goose-hut/
Gotye: September 21, 6:00 p.m. @ Métropolis – Salle MusiquePlus
What to say about Gotye except that well his song "Somebody that I used to know" is amazing. Here's an opportunity to hear more of his pop tunes. Also, let's be honest, he is very handsome (there are no bad reasons to choose an artist to see during Pop).
Pop Montreal: http://popmontreal.com/artists/gotye/
Lisa Leblanc: Sept 22, 6:00 p.m. @ Ubisoft Rooftop
Lisa Leblanc is a singer-songwriter from New Brunswick. She packs a Maritime country-trash-folk punch and has been compared to Janis Joplin. For those who will enjoy Canailles, very much recommended. Here's a video from her hit: 'Aujourd'hui, ma vie c'est d'la marde' (Today, my life is shit).
Pop Montreal:http://popmontreal.com/artists/lisa-leblanc/
Peaches DJ Extravaganza: Sept 20, 11:30 p.m. @ Église POP Little Burgundy
Euh HELL YES. Peaches is a good time, always. She's raw, she's in your face, she fucks your pain away. I saw her a few years ago and was blown away and so, I believe a party extravaganza with her name on it is gonna fucking rock.
Pop Montreal: http://popmontreal.com/artists/peaches-dj-extravaganza/
The Elwins: Sept 21,  8:30 p.m. @ O Patro Vys
I had never heard of these guys before looking through the Pop Montreal line up but fell in love with their promo pic (above). Good job boys, because now I'm intrigued. Having found a music video for their song 'Stuck in the Middle', I am officially sold, or at least I'll buy a ticket.
Pop Montreal: http://popmontreal.com/artists/the-elwins/
And last but not least,
Young Lungs: Sept 21, 11:15 p.m. @ Barfly
I've seen Young Lungs play twice this year and loved every second of it. These guys sound great. Their three part harmonies and fast beats make me wish I was capable of playing more than just sad folk songs. Check out their video for "Blood on the Streets":
Pop Montreal: http://popmontreal.com/artists/young-lungs/
Honourable mentions (those bands I would check out if I had a bigger wallet and more time):
O'Hara, Grimes, and Purity Ring