Fantasia is upon us. If you are anything like me and the fans that flock to theatres for this one of a kind experience, your summer can finally begin. The lineup this year is stellar which makes choosing which films to see that much more difficult. Screening decision anxiety and panic is amongst us. Never fear! Take out your colour-coded pens, rulers and notebooks; here are the must-sees of the 2014 lineup!
15.  Metalhead
Director: Ragnar Bragson
Writer: Ragnar Bragson
Iceland, 2013
Metalhead touches on themes of tragedy, grief, youth, faith and fate. Hera lives in a small town with little to offer her and is haunted by the death of her brother. She rebels against the bourgeois world of her parents and creates a safe haven for herself in the world of heavy metal: a world that she slips further into body and soul.
Screenings: Monday, August 4 at 7:10 p.m. and Tuesday, August 5 at 7:35 p.m at Salle J.A. De Sève (1400 de Maisonneuve w.).
14. The House at the End of Time (La casa del fin de los tiempos)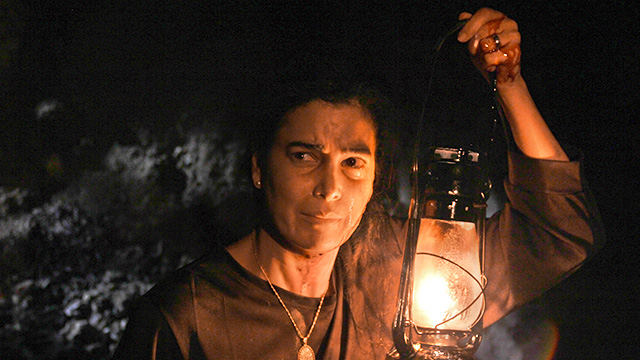 Director: Alejandro Hidalgo
Writer: Alejandro Hidalgo
Venezuela, 2013
Dulce receives ghostlike messages warning her of her husband murdering his own children. Panic ensues as do tragic events and Dulce is incarcerated for a crime she didn't commit. Thirteen years later, on parole, Dulce must stay within the house where all these tragic events happened. Fantasia programmer Mitch Davis hails this tale as both scary and touching: not your typical haunted house story.
Screenings: Saturday, July 26 at 9:30 p.m. at Theatre DB Clarke and Wednesday, July 30 at 5:20 p.m. at Salle J.A. De Sève.
13. Feed the Devil
Director: Max Perrier
Writer: Matthew Altman
Canada, 2014
The world premiere of Feed the Devil is co-presented by the Montreal First Peoples Festival. This film follows Marcus, who is in dire need of some fast cash, as he, his sister and his girlfriend search for a marijuana plantation rumoured to be near a First Nations reserve. According to legend, this plantation is smack in the middle of a hunting ground for the gods, where no human is to enter and no human who has dared to enter has ever returned.
Screening: Monday, August 4 at 8:30 p.m. at Cinémathèque québécoise (335 de Maisonneuve e.).
* Tickets for this film will not be available through Fantasia's ticket outlets and Fantasia passes are not valid for this film. Visit Montreal First Peoples Festival for more info.
12. The Snow White Murder Case
Director Yoshihhiro Nakamura
Writers: Tamio Hayashi, Kamae Minato
Japan, 2014
When a young office worker's body is found, social media is quick to make the news viral. A television director soon comes into some juicy intel and realizes that this sensational case might be the perfect way to break through in the industry. He begins to to investigate the case, accounts multiply and cloud the waters: who killed Noriko?
Screening: Tuesday, July 29 at 10 p.m. at Concordia Hall Theatre.
11. Cybernatural
Director: Leo Gabriadze
Writer: Nelson Greaves
USA, 2014
After a humiliating video is posted online by her friends, a young girl kills herself. On the anniversary of her death, the six cyberbullies meet up on Skype. However, an uninvited seventh user joins the conversation and seems to know everything about the crime. As events unfold in real time, the six cyberbullies get a taste of their own medicine and the body count soon begins to rise.
Screening: Sunday, July 20 at 9:30 p.m. at DB Clarke Theatre.
10. The Creeping Garden
Directors: Tim Grabham, Jasper Sharp
United Kingdom, 2014
This documentary centres on something all around us but almost everyone is unaware of it: plasmodial slime mold. Slime mold is not plant, not fungus, nor animal but a strange hodge-podge of all three. It even exhibits forms of intelligence. The Creeping Garden explores this uncanny organism through interviews and microscopic photography and boasts a score by Jim O'Rourke.
Screenings: Sunday, July 27 at 9:45 p.m. & Monday, July 28 at 3 p.m. at Salle J.A. De Sève.
9. Life After Beth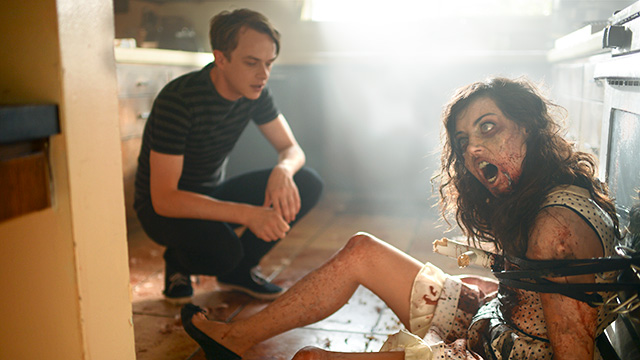 Director: Jeff Baena
Writer: Jeff Baena
USA, 2014
This comedy follows Zack who falls to pieces after the death of Beth, his longtime sweetheart. Zack grows closer to Beth's parents in the wake of her death until they suddenly shut him out. For, you see, Beth has come back from the grave and doesn't realize she's died. Zack is overjoyed… but for how long?
Screening: Saturday, July 19 at 7:15 p.m. at Concordia Hall Theatre.
8. At The Devil's Door 
Director: Nick McCarthy
Screenplay: Nick McCarthy
USA, 2014
From the writer of The Pact, a film that left audiences with an unshakeable chill, comes this tale of a real estate agent (Catalina Sandino Moreno) who faces the task of trying to sell a house with a sordid past. The film stars names you will recognize such as Naya Ricera (Glee) and Ashley Rockwards (Awkward). I can't wait to see them in something out of high school and into a more dark and dangerous setting.
Screenings: Saturday, July 26 at 7 p.m. at DB Clarke Theatre & Tuesday, July 29 at 5:10 p.m. at Salle J.A. De Sève.
7. Honeymoon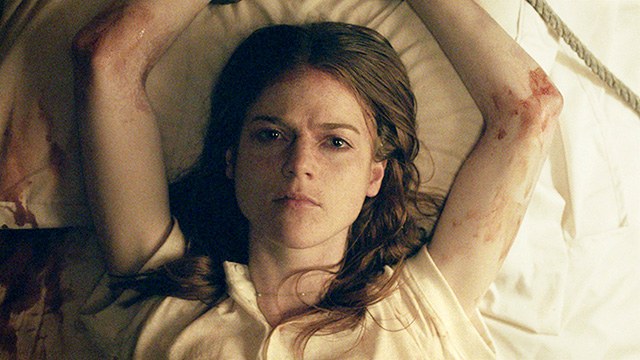 Director:  Leigh Janiak
Screenplay: Leigh Janiak , Phil Graziadei
USA, 2014
Honeymoon is a cabin-set flick that refuses to rely on traditional scares. Paul and Bea are on their honeymoon but things aren't quite the bliss that you'd expect. The central questions in this film are "who did I marry?" and "am I enough?"
Screenings: Tuesday, July 22 at 7 p.m. at DB Clarke Theatre.
6. Jellyfish Eyes (Mememe no Kurage)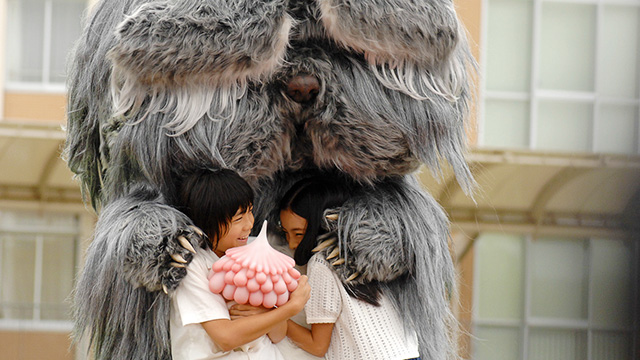 Director: Takashi Murakami
Screenplay: Takashi Murakami, Jun Tsugita
Japan, 2013
There is a lot of excitement brewing around the sci-fi/fantasy epic Jellyfish Eyes sponsored by The Japanese Foundation at this year's Fantasia. Masashi's father was lost in the earthquake and tsunami of 2011 resulting in his mother relocating them to a small town, near a university research center. Masashi finds a little flying creature and soon discovers that all the others kids at school have secret creature buddies who — unlike his pink bud, Jellyfish Boy — are controlled by their smartphones. But all isn't honky dory in this town and something dark is brewing…
Screenings: Sunday, July 20 at 12 p.m. at Concordia Hall Theatre.
5. Housebound
Director: Gerard Johnstone
Screenplay: Gerard Johnstone
New Zealand, 2014
Kylie is on house arrest in the home where she grew up where she is forced to live with her mother and her mother's boyfriend. Like Kylie, an angry spirit is also displeased with the new living arrangement. But like it or not, Kylie is gonna have to do the time — even if it's in a haunted house.
Screening: Sunday, August 3 at 9:45 p.m. at Concordia Hall Theatre.
4. The Harvest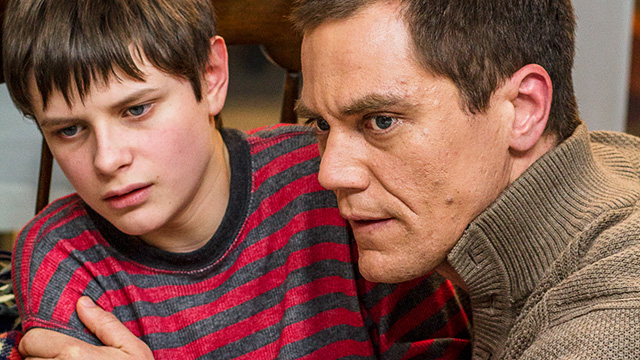 Director: John McNaughton
Screenplay: Stephen Lancelloti
USA, 2013
When Andy gets sick, his pediatric heart surgeon mother, Katherine, has to start working from home. When a neighbourhood girl begins to befriend Andy, his parents — whose universes have centred around him and his illness — react in a strange way. According to Mitch Davis, "The Harvest exists in a disquieting median space between sinister fairy tale and shattering human horror." And if that's not enough, The Harvest promises what looks like a kick-ass performance by Samantha Morton.
Screening: Monday, July 21 at 9:30 p.m. at Theatre DB Clarke.
3. The Midnight Swim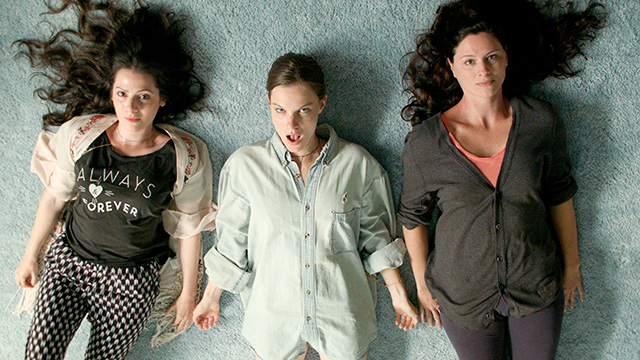 Director: Sarah Adina Smith
Screenplay: Sarah Adina Smith
USA, 2014
The Midnight Swim is one of the most intriguing films of this year's program. Dr. Amelia Brooks studied the mysteries of bottomless Spirit Lake, which became the site of her death when she didn't resurface after a dive. Her three daughters head to Spirit Lake to reflect on their relationships with their mother and return to their family home. The sisters begin to believe that something supernatural is at hand after they jokingly summon the spirits of women who have drowned in the lake.
Screening: Sunday, July 27 at 7:30 p.m. at DB Clarke Theatre.
2. Suburban Gothic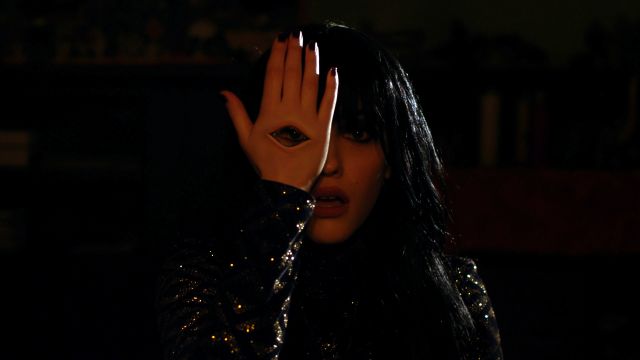 Director: Richard Bates, Jr.
Screenplay: Mark Linehan Bruner, Richard Bates Jr.
USA, 2014
Suburban Gothic is the second feature by Richard Bates Jr., director of the bloody and breathtaking Excision. The film follows Raymond (Matthew Gray Grubler) who, like many of us in Montreal, can't find a job with his college degree and has to move back in with his parents. Raymond has had visions for most of his life and joining with local bartender Becca (played by the amazing Kat Dennings) things go in unexpected ways. According to Ted Geoghegan, "Suburban Gothic is popcorn cinema at its most endearing — a saccharine ghost story featuring a faultless mix of honest scares and well-played humour."
Screening: Saturday, July 19 at 9:45 p.m. at Concordia Hall Theatre.
1. Frank 
Director: Lenny Abrahamson
Screenplay: Jon Ronson, Peter Straughan
United Kingdom, 2014
Official selection at Sundance 2014, Frank stars Michael Fassbender as Frank, the frontman of a band who swears by a giant plaster cartoon head that he never takes off. The film follows Jon who meets Frank and his strange lineup of bandmates and follows them down a strange musical odyssey to the SXSW festival in Texas.
Screenings: Sunday, August 3 at 4:20 p.m. at Concordia Hall Theatre & Monday, August 4 at 5:15 p.m. at Salle J.A. De Sève.
/////////////////////////
Honourable mentions:
Man in the Orange Jacket, Aux Yeux Des Vivants, Prom Night, Dys-, Wetlands, When Animals Dream, To Be Takei, and Summer of Blood
/////////////////////////
The 2014 edition of Fantasia runs from July 17 to August 6.