The New Democratic Party of Quebec will soon be a thing. We spoke to its interim leader, Pierre Ducasse, on the phone.
"An alternative for people who want to have a progressive, social democratic voice, but at the same time a party that wants to work within Canada." That's what the NDPQ aspires to be in the next provincial elections.
Pierre Ducasse, three time candidate for the federal NDP and once Jack Layton's "Quebec lieutenant", officially kicked off the NDPQ public campaign this Wednesday.
"We have to get out of this political void and gloom. Maybe it's time to give a home – a real one this time- to political orphans," he wrote in an open letter on Facebook.
The idea has been in the air for some time. In fact, the New Democratic Party first got registered at the DGE in 2012, even if it was just to protect the name. "A few years earlier, a conservative tried to register the name New Democratic Party of Quebec, so we didn't want that to happen," explains Ducasse. With only about 300 members to date, the NDPQ is ready to start recruiting. The interim leader is confident that it will be a fully functioning party before the 2018 elections.
"Organizationally, it might be tough, but we can't give a free pass to this government anymore," he admits.
Despite the declining enthusiasm of Quebeckers for the federal NDP, he feels that the timing is just right to "shake up the political dynamics" in the province.
What makes the timing right?
For me, the decision to create a Quebec NDP relies exclusively on analysis of the context. That context is that feeling of morosity; the feeling that Quebec is not moving, that there is no project that builds bridges and brings people together. There is the lingering issue of sovereignty where people are still polarized in a way that is not useful.
With Couillard and Charest before him… when we look at it, they are not really liberals, are they? They are more conservatives…. This has to stop because we sense so much arrogance with this government, scandal after scandal. Ethics and fighting corruption: they are not our number one priorities and they should be.
At the same time, I think a lot of Quebeckers are fed up with the constant polarization around the national question. A lot of Quebeckers – it's been clear from the polls- don't want another sovereignty referendum. But, sadly, the PQ and others want to bring us in this direction.
Between the unconditional federalist partisans of the Status Quo on one side and the unconditional independentists on the other side, the rest of the population feels held hostage. We need to find a way to move beyond this debate – well not beyond it, but beyond how it's debated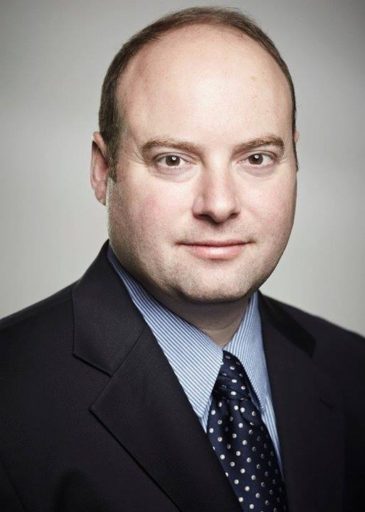 right now.
Except on the independence issue, your positions seem similar to Quebec Solidaire's. Are you concerned about splitting the left vote?
I said repeatedly that we can't steal the votes from other parties for one simple reason: the vote belongs to the citizens; it doesn't belong to the parties. Some people think that Quebec NDP would divert support from QS mostly, others think that it would be at the liberals' expense mostly… The only way to know is to do it.
One thing I can say for sure is that I do not consider Québec Solidaire my opponent or my enemy. For me the adversaries are these right-wing policies, whether they're from the liberals or from any other party: those austerity policies, the lack of focus on education and health and fighting poverty. And right now they are embodied by the Quebec Liberal party – who is ideologically closer to a conservative party.
How many people do you think vote Liberal, not because they necessarily like them, but because they could never vote for a sovereignist party? A lot of people say 'we hold our nose while voting". Well, maybe holding our nose is not something we should do while voting,
Your assessment of Quebec's political landscape is pretty harsh. Referring to the Liberal party, you said "when we ask for nothing, chances are we will get it." What is the NDPQ going to ask of Ottawa?
It's too soon to get into specifics, but look at the Liberals… what I'm saying is they have not put forward a vision, like: this is how we see provincial-federal relations, these are the issues we'd like to work cooperatively with other provinces and these are issues where we might have a different approach…
Sadly, the only two files in which we had a sense that the Couillard government really took a firm stand against Ottawa, were in terms of pensions and healthcare. And in both cases, it was, in my mind, the wrong decisions! When the federal wanted to strengthen the pension plan and the Régie des rentes du Québec: that was an example of when we should have worked with other provinces. I certainly support the principles of the Canada Health Act and certainly support that we can't have more health care privatization, but we shouldn't wait for somebody else to tell us.
The federal NDP has had a rough time since last elections, especially in Quebec where it lost 75% of its membership. Why would Quebeckers be interested in a provincial version of it?
I was there, building the party in the beginning of the 2000s with Jack [Layton], and I remember a time when we had 1% in Quebec. That didn't stop us: we believed in the project and we moved forward and a decade later there was the Orange Wave.
I'm well aware that the 2015 elections did not have the results we had hoped. We'll see what happens federally. The liberals tend to talk on the left, but for a lot of issues, it's the same policies as Harper.  But the federal Liberals are at least pretending to be progressive, where the Quebec Liberals are not even pretending!
The Quebec NDP would be independent, there is no automatic affiliation between the two but there is certainly an ideological proximity with the Federal NDP. Many members might be involved in both so, the ideas are similar, but it doesn't mean they will be exactly the same all the time. If it's a distinct autonomous party, it means that it may not be always exactly the same.
Over the next few months, the NDPQ will be forming riding committees and organizing training sessions about Quebec's electoral law for its members.