Steven Ferrara and the Reverend Crawford Forbes have performed music in Montreal four times so far. Tonight will be their fifth. These Brooklyn musicians clearly like this town.
"Those crazy fuckers over on Saint-Laurent are some of the best people I've ever performed for, drank with and celebrated life," says Ferrara, singer/songwriter of the Brooklyn quartet Sunshine who perform tonight at Barfly.
Ferrara and Forbes first played in Montreal at The Pound in 2007 with The Neverbeens, then again with the same band at the 2008 Montreal infringement Festival. They returned as Orange Monsoon for an infringement fundraiser in October the same year then again during the festival in June 2009.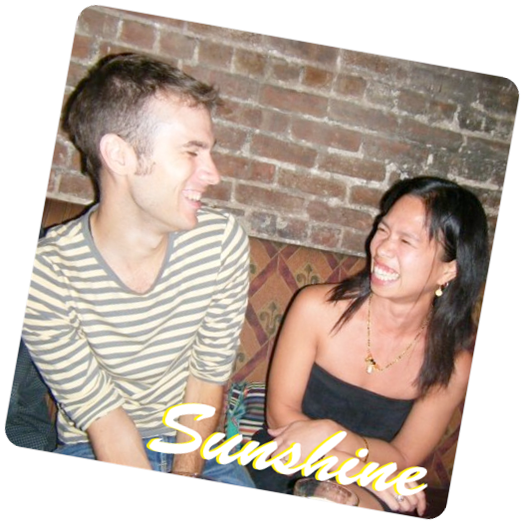 Sunshine features four-part vocals and goes from power pop choruses to avant-garde experimental bridges. Ferrara on guitar and Forbes on piano are joined by Amy Santos on Bass and Ted Pallas on drums.
"We're kinda old fashioned," says Ferrara of the band, "as if our canvas was the modern indie-folk song but the paint we use came from a 1950's West Village jazz club." Their sound goes from avant-garde, experimental bridges.
Their visit to Montreal coincides with the release of their latest singe Masterpiece of Mud, which follows two full-length CDs: the self-titled debut in 2004 and 2005's Equal Halves Coincide. While Ferrara and Forbes have been here many times before, this will be the first time Sunshine performs here.
The show is being organized as a Montreal infringement off-season event and Ferrara is himself an organizer of the Brooklyn infringement Festival.
The show starts at 9pm at Barfly, 4062A St-Laurent and is a pass-the-hat event. To hear some of Sunshine's music, please visit steveferrara.com or their MySpace page.