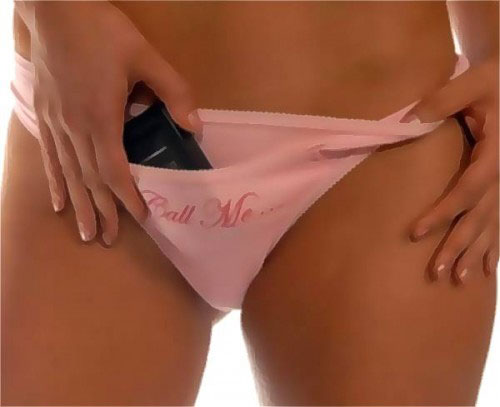 Modern technology is forever changing the way we communicate with one another, especially where sex is concerned. Whether looking for love on Lavalife or trolling for cock on the Craigslist casual encounters, the potential is out there on the Internet.
The convenience of not having to leave your home to meet new people is ideal for those who are socially awkward and lack the resources to meet new people on their own, as well as those with unconventional, kinky tastes. And once that connection is made, let the sexting begin!
The portmanteau of the words "sex" and "texting" was first used in a 2005 article in the Sunday Telegraph Magazine and has since entered into the contemporary lexicon. In mainstream media, it started off as a trendy teenage fad, but the more widespread reality of sexing became apparent as prominent figures such as Anthony Weiner and Brett Favre were caught red-handed when photos were leaked online.
Reliable statistics on the prevalence of sexting are difficult to obtain since it's not something that most people will readily admit to. According to figures compiled by Recombu, about half of us have sent a sext to a partner, and one quarter of men and sixteen percent of women have sent one to someone who isn't a partner. A different study by Lookout offers a less pervasive outlook, with only 26% of the respondents fessing up to sending or receiving an explicit photo and 18% admitting to sexting.
Regardless, it's clear that sexting is here to stay, so it's not a huge surprise that someone figured out a way to make money off of it. Enter Vanessa Marie, founder of AdultSMSTexts.com, the self-proclaimed hottest way to sext with no strings attached. "Sexting is so prevalent, even out-of-touch politicians are doing it. I see an opportunity there," she says. "Everybody's doing it, but nobody's talking about it."
With the phone sex line going the way of the rotary phone, it was time for a more contemporary method to emerge and fill the lascivious void. AdultSMSTexts features a diverse group of real women with the slightly out-of-focus overhead shots of themselves to prove it. They appear in various states of undress and have one thing in common: they love referring to themselves as naughty and they want to share that raunchy energy with you.
So if you feel like your sexting skills are a bit rusty and would like to get some practice before you try them out on a prospective partner or frisky fuck friend, you can test the waters here. According to the website's Tips for First Time Sexters, "Good sexting is all about letting go of your inhibitions and getting the sort of naughty that you've only fantasized about. If you're hesitant about sending that special someone the SMS' it takes to drive them wild, or just worried that you'll mess things up, don't worry."
One interesting feature of the site is that it only allows users to text with one woman at a time. As soon as a second woman is texted, contact is broken with the first.
Upon seeing that they offer 25 free credits after registration, I chose the handle "ToroLoco" and decided to test out this intriguing new service. After carefully considering my choices, I selected "SexyCandyAss" as my sexy new friend and the fingers began to fly…
ToroLoco – Hello good evening. What's up?
SexyCandyAss – Not much baby but I'm looking for more.
ToroLoco – MMM I am intrigued, a name like Sexy Candy Ass makes me curious…
SexyCandyAss– I like you Toro Loco, a wild BULL, mm take me for a ride! I am getting wet about you, what kinds of things would you do to my candy ass?
ToroLoco-  I want to take your fine little body, bend you over and caress your ass with my tongue smell your sweet pussy and dip inside. I want you to get you ready before I start ramming you with my bullhorn baby
SexyCandyAss- mmm that is what I want Toro I love when your hands hold my hips and grind me into your cock, Im playing with my clitty for you Toro, mm make me cum!
ToroLoco- I could cum right now Candy I'm bending you forward so your precious Ass is wobbling and rupturing in orgasmic humpity humps baby mmmmMM Im gonna cum with my finger in your bum!
SexyCandyAss- !
Here's that inforgraphic on sexting: