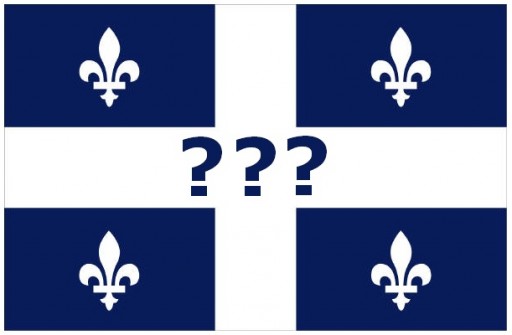 "There are elections on September 4th," I tell Pascal.
"I am not aware," Pascal responds. "I stopped voting a long time ago. Every politician says he or she will do this and change that. When they get in power, they fatten themselves up."
Pascal and I just met. On a late August evening, I walk on Atwater Avenue toward Sherbrooke Street with a cup of coffee in my hand, feeling exhausted from my day, when I see a smiling man with short dreadlocks and dirty, worn clothes, coming toward me holding an empty McDonald's cup.
His smile is charming, even with decaying teeth. I pour the coins I find in my purse into his cup. "Thank you!" he says.
"It's what I have. I hope this helps. … Where do you sleep?"
"Under a truck. As long as it doesn't rain, I'm OK."
I raise my eyebrows.
"Oh, I create a nice mattress and some pillows and it's like a bed."
"Where do you shower?"
"I go to my Mom's or the shelter."
"Is that good?"
"No. I hate it there. It feels like prison. I go to the shelter as little as possible."
"How do you eat?"
"I make sure I gather as much money at night and then I have enough for breakfast."
Pascal is fourty years old. He tells me he is happy to be an SDF – Sans Domicile Fixe – which is why, Pascal says, he did not receive the notification to vote in his province's upcoming elections. "I don't have an address so I don't exist," he tells me.
In the next years, I want the people elected to govern to focus on Pascal, and the other people I see sleeping on metro benches and sidewalks, and those who come up to your car windshield while you wait at the red light hoping for some coins in exchange for what they may consider a job.
The political leaders are now standing with their political party members telling us what they will do if elected. So let's look at some highlights.
The leader of Liberal Party of Québec and the Premier of Québec, since 2003, Jean Charest plans to increase student involvement and volunteer work by modifying Québec's high school programs. Have you heard of just one of the wonderful examples of our youth called Katimavik, Mr. Charest? The funding for this beloved national volunteer program has been eliminated by the Canadian government.
The Coalition Avenir Québec (or CAQ), lead by François Legault, has the slogan "C'est assez, faut que ça change!" "It's enough, it must change!" Legault proposes that a couple earning a combined salary of up to $100,000 would pay $1,000 less in provincial taxes. The CAQ would provide this tax cut by abolishing school boards and health care agencies, by eliminating 3,000 jobs, and by cutting another 4,000 jobs at Hydro-Québec.
Pauline Marois, leader of the Parti Québécois, focused on secularism and preventing government employees from wearing any religious symbol—except the cross. Is this vital in ensuring the livelihood of Québec?
The only contender in my opinion is Québec Solidaire led by Amir Khadir and Françoise David—the only party led by a man and a woman. In his four years at the national assembly, Khadir, a physician, demonstrates with every issue his integrity and his commitment to his role and to us. Free education, environmental health, and a reliable pension are on the September 2012 agenda.
Reading some of your minds, please bear in mind that "left-leaning," "right-leaning," "sovereigntist" are hijackers that divert from what counts.
Don't be afraid to take a chance on someone new, someone different. Find out personally about their track record and commitment. Listen to their interviews and addresses. Attend debates such as Sunday August 19th's Débat des chefs in Montreal's Amère à boire – how pertinent of a name. See if the values of the person and their political party match yours, today.
Please.
On Tuesday September 4th, 2012, or earlier, vote for who you believe will take care of your children, your parents, and your air. The words "economy" "jobs" "economic growth" have lost all meaning when politicians speak. I hope to believe that in 2012, we know that these words mean economic growth for the governing party members and the business partners who help them.
Inclusive and healthy overall growth comes from an inclusive-minded group who understands the needs of everyone. A group that dutifully respects First Nations peoples as an integral part of our society. We all live here, why not acknowledge all of us, and not just some of us by referring to middle class, business sector, and all those words that add nothing.
*Graphic from www.informedvote.ca*