On Monday, out of the blue, I got a strong craving for peanut butter. Oh what to do! So many options, but I settled on my favorite thai-flavours-inspired dish: cabbage and noodles with a sweet n' spicy peanut sauce! Oh yum!
This is such a tasty and easy dish to prepare. If you have leftovers (BIG IF!), you can refrigerate the noodles and eat them cold the next day. Yes, it's that delicious, you don't even have to heat it up!
I love this dish not only because I love the spicy peanut sauce, but also because of the raw red cabbage. It is savory, crunchy and extremely healthy, even more so than the commonly eaten green variety. Red cabbage is high in calcium, iron, iodine, potassium, sulfur, and phosphorus. With respect to vitamins, it is loaded with vitamins A, several of the Bs, C, E, K and folic acid. Of all the health benefits, it's "anti-cancer" properties are impressive and well-documented. In particular, its phytonutrients help boost our defense mechanisms, block the reaction of cancer-causing substances, detoxify and eliminate harmful toxins, and stimulate the production of antibodies to fight cancer.
When preparing this dish, the red cabbage stays raw, which we know is usually better than cooking vegetables, since high heat may kill some of the nutrients. According to nutrition sources, red cabbage is also easier to digest when raw.
So, whether it's in this dish, or simply shredded overtop your favorite salad, I strongly recommend adding raw red cabbage to your regular diet. It's also wonderful to juice it with other vegetables.
With respect to the peanut butter you use (you can substitute it for almond butter if you prefer), it must be unsweetened because refined sugar, as we all know, is just pure evil. In fact, the ingredients section on the peanut butter jar should list only one ingredient: peanuts (organic peanuts – even better)!
Oh and just one last thing: when you are putting the sauce together on the stovetop, do not bother tasting it as it warms to see how it's coming along. It won't taste great on its own. This dish is really about the combination of flavours, and trust me, once you put this dish together and take a bite, words like "heaven" will come quickly to mind! Try it!
Enjoy, in joy and in health!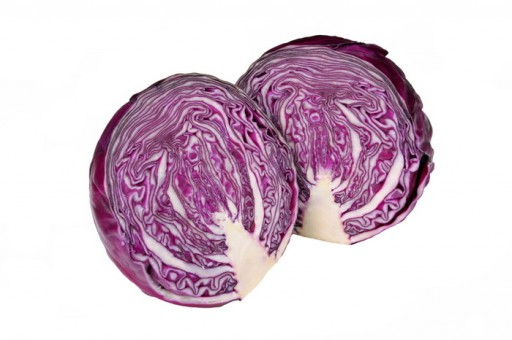 Ingredients:
Makes about 4 servings
1 package soba buckwheat noodles (buckwheat is gluten-free) or any noodles of your choice
4 cups red cabbage, shredded
¼ cup green onions, diced
¼ cup fresh parsley, chopped
¼ cup raw peanuts
Sauce:
1/2 cup unsweetened peanut butter
5 tablespoons sesame oil
2 tablespoons wheat-free tamari
3 tablespoons rice vinegar
1/8 teaspoon cayenne pepper
½ teaspoon red chili flakes
Method:
1. Mix all sauce ingredients in a small pot and heat over low heat until sauce is warm and creamy. About 10 minutes. Keep warm.
2. Shred cabbage. Place in a large colander over the sink.
3. Cook noodles according to package instructions.
4. Drain cooked noodles over cabbage in colander to wilt it.
5. Transfer noodles and cabbage to a large bowl and drizzle sauce overtop. Toss until completely combined.
6. Garnish with parsley, onions and peanuts. Serve.
"To become wholly compassionate requires us to open our eyes and hearts, to behold the pain and exploitation our culture obscures, to arouse deadened emotions, and to rise above our egos." ~ Joanne Stepaniak