Soulphiction DJ set at Salon Daomé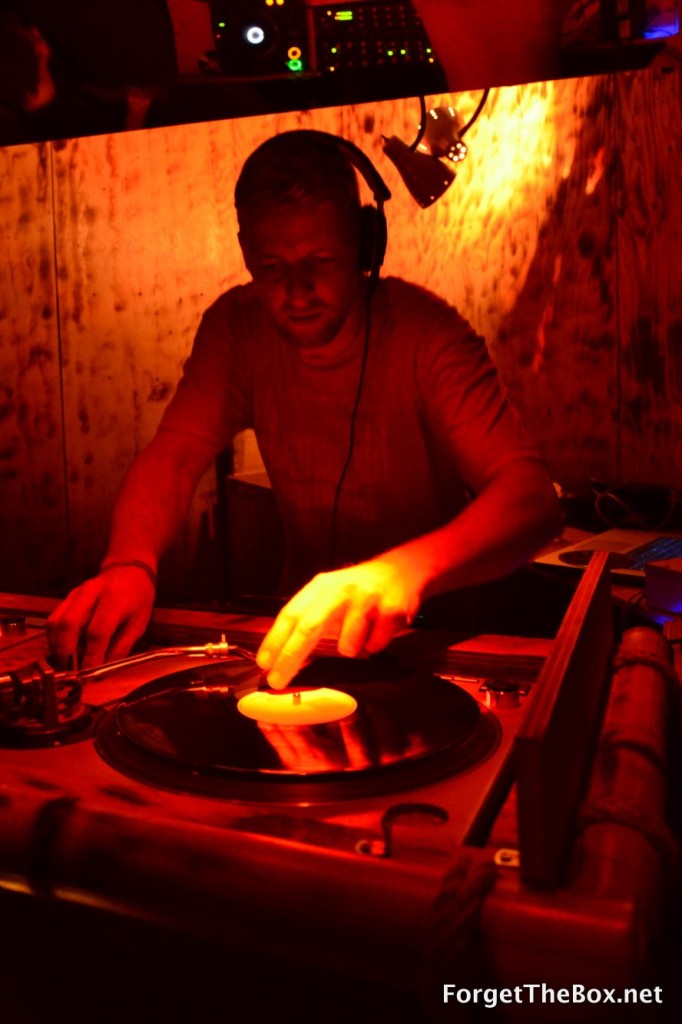 There are some artists that have contributed to electronic music for over a decade. They are truly passionate, and having the chance to see them play is often as instructive as watching a music documentary. Michel Baumann is one of them. Whether it is under the name Jackmate or Soulphiction, the German producer has been releasing music since 1996. Not only is he putting out music of his own but he also helps other artists release their beats through his label Philpot.
He made a rare appearance in Montreal last Sunday at Salon Daomé. His second visit in his   fifteen year old career. I was very excited for multiple reasons. First of all, it was a Sunday night and from having hosted a weekly on that supposedly quiet night for a couple of years, I know that the craziest people come out on Sundays. I never really enjoyed going out Friday & Saturday anyway. I mean EVERYBODY'S out! People will go out to get shitfaced without caring much about the music on Saturdays, but you need to be a trooper to celebrate on a Sunday or a Monday. Another reason to be excited was the venue. I have to admit that I don't go to Salon Daomé often enough but I've never been disappointed by the loft-style bar.
I got to the Beat Boutique night a little bit past midnight in time to catch the three local djs Lexis, Guilty and Phil Larochelle. They did a great job setting the mood for Soulphiction. The place was slowly getting busier when Soulphiction finally hit the decks. I was a bit surprise to see him use cds since he preaches the virtues of vinyl in so many interviews but I guess when you're traveling you have to make practical choices.
Even though he played an all night long loft party the night before in New York, Baumann was top shape and provided us with a long, well built up DJ set including: a mix of deep-house, tech-house, latin house and some jazz hints. The mixed crowed of professional dancers, bar workers, local DJs and usual Sunday's freaks was responsive and in a festive mode. He won my heart with the 2010 hit Shake your body down by Discreet Unit as well as other older classics like Sunshine people by Cheek,   and I called you by Lil Louis.
If you missed your chance of seeing him last week-end, there are some rumors that he might be back in town this summer. Keep your ears open!
Prepare yourself for sleepless week-end next week, since two legends are visiting us. Chez Damier will be at Stereo on February 25th and the next day it's Daniel Bell's turn to make you dance this time at Espace Réunion. Enjoy!
Soulphiction played Sunday February 13th at Salon Daome.
Photos by Chris Zacchia for more shots visit our FB page