CORINNA ROSE  – Northeast Southwest (April 2013)
Folk / Rock 
Corinna has a surprisingly soft voice. Still, this softness is not a weakness as it strongly moves the heart. When I first heard of Corinna Rose's debut album, I had imagined something completely different since I knew her to be a banjo player. I had imagined a hybrid of Gabrielle Papillon, with whom Ms. Rose has toured, and Sarah Jane Scouten, whose songs beckon a hoedown.
However, Ms. Rose delivers something unexpectedly heartbreaking in the kind of way I had thought only Sufjan Stevens could do with a soft whisper. There is an edge to her words, which remain calming and beckoning despite. The lyrics are a poetry to music.
There are distinct rock elements to Northeast Southwest and the lyrics seem to pull in different directions, "between two cities and two hearts", between melancholy ("There is Darkness, There is a Light") and joy ("Northeast Southeast"). Recommended for reflections. Perhaps, picnics for one with a fountain pen and a blank page.
HEAR HER:

SEE HER: At the Montreal Folk Fest On the Canal when she opens for Tim O'Brien on Thursday, June 13. Centre Culturel Georges-Vanier, $40.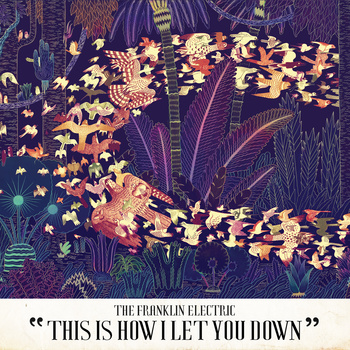 THE FRANKLIN ELECTRIC – This Is How I Let You Down (June 2013)
Folk / Pop / Brass
The Franklin Electric recently won a songwriting competition for their wonderful tune "Old Piano". Their debut album, This Is How I Let You Down is undeniable proof of their talent and musical mastery. This debut album, recorded live off the floor, is solid and moving, echoing some Coldplay but with a warmer orchestral sound.
Since the band has strong musical background and education, they can easily re-arrange their songs and play them in various ways live as well as improvise. Jon Matte, the frontman, has worked with groups like Patrick Watson, Bad News Brown, and Jaffa.  Fans of Mark Berube and the Patriotic Few and The Wooden Sky will most likely find something to like with The Franklin Electric.
Our favourites are "Unsatisfied" and "Watching From A Rooftop." Recommended for humming while riding your bicycle and thinking about important things in the sun on a blanket.
HEAR THEM: http://www.thefranklinelectric.com/
SEE THEM: Launch this album at the Montreal Folk Fest On The Canal on Sunday, June 16 at 3 p.m. Îlot Charlevoix, free.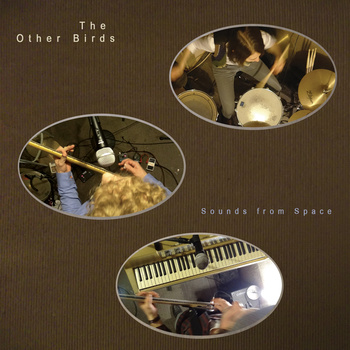 THE OTHER BIRDS – Sounds from Space (DEMO)(April 2013) 
Rhythm & Blues / Rock'n Roll
We recently reviewed a demo by Elder Sister Plum who is part of the Moon Melody community rooted in Riverdale, Toronto. The Other Birds are also part of this emerging community and recently released a four song demo entitled Sounds From Space.
The Other Birds are a three-piece rock band from Toronto. Sounds from Space showcases the combined talents of Evelyn Hall (vocals, drums), Kaleb Hikele (vocals, bass, keys), and Jeff Hughes (vocals, guitars). There are recognizable popular rock'n'roll and blues influences in this record but The Other Birds manage to tease out a voice of their own with strong harmonies and smooth tracks.
Our favourites are "Sign on the Road" and "Don't Mean Much". Recommended for road trips with the windows down and the wind in your hair.
HEAR THEM: theotherbirds.bandcamp.com