Elder Sister Plum – A Taste of Plum (Released April 7th, 2013)
FOLK / COUNTRY
Vancouver native Tanya Semple of Elder Sister Plum delivers a heartwarming folk reverie with her newly released EP 'A Taste of Plum'. Akin to the imagery of early Laura Veirs, Elder Sister Plum thaws hibernating hearts with her tracks 'Colour Blind 'and 'Northern Bound/Take Me'. Vernacular dances from her lips to our ears, beckoning listeners into the song paintings she reveals where kisses are stolen, journeys are taken, and treasures are reconsidered.
Light Company – The Boy Who Sat on Ocean Floors (April 16, 2013)
ALTERNATIVE ROCK / POST-ROCK
Fresh on the scene, Light Company emerges with a strong debut firmly rooted in alternative rock with a definite post-rock feel. Listening to their debut, I was transported back to the music of my CEGEP years; bands like Thrice's Vheissu, which is also about being at the bottom of the sea, and some elements from bands like Mogwai. That's not a bad thing. On the contrary, listening to The Boy Who Sat on Ocean Floors reignited my passion for this kind of music. I just pulled out my old CDs. Light Company's drums and emotional songwriting are a highlight of their debut. Favourite tracks on the short EP are "The Cellist of Sarajevo" and "Echoes of Home". I'd love to see what these guys do live.
Annette's Beach Party – Demo 2012 (Released January 14, 2013)
INDIE / POP / SURF
Couldn't resist lending an ear to Annette's Beach Party after hearing their name around the circuit. I was pleasantly surprised by their fairly recent cassette demo. This kind of rock isn't something I've heard before, especially not 'round Montreal. 'Natalie's Delight' and 'Acid Holiday' are the strongest of the bunch. Annette's Beach Party is chock full of raw energy and has a rock 'a billy tinge to its grungy surf rock. Kinda feels like a musical energy drink with a calming after shock. Looking forward to an EP from these folks.
annettesbeachparty.bandcamp.com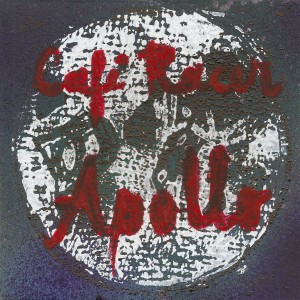 Cafe Racer – Apollo (Released March 28, 2013)
Alt Rock / Classic Rock
I was listening to Myles From Home (Acoustic/Folk) and fell upon the recent release of a band he's part of. So here's one for rock fans. The vocals remind me of the lead singer of a band called Rubberman from Montreal (later on Jonas & The Massive Attraction) and something I can't quite put my finger on from my teenage years. Sprinkle some grunge and some distinctly classic rock elements and there you have it. It's all rock, with some brit pop influence and an interesting diversity that manages to remain cohesive. Our favourite is "Molly Doesn't Move Anymore" and "No Time".