This is the first in a series of articles that will be published bimonthly to let everyone in on one of Canada's best kept secrets, "Salt Spring Island" aka: SSI. SSI is a cornucopia of great artistic talent from all over the world. People flock to SSI from the far reaches of the planet, find paradise and never want to leave.
So far during my stay I have met many musicians, film producers, painters, pottery makers, glass blowers, sculptors, clothing designers, fire spinners, circus performers and the list goes on and on.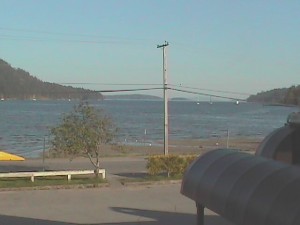 The one thing that makes this place special is that almost everyone is on the same page when it comes to sustainable and ecological living and most importantly what we can do individually and as a group to make it a better cleaner world to live in.
There are over ten top notch recording studios here for people looking to record their music in the peace & quiet of SSI and want to be in a friendly help your neighbor atmosphere while they work on making a living out of   what they love to do. With the likes of Randy Bachman (from the famous Canadian band BTO) making SSI his home base and building his own studio and Oprah saying it is one of the most beautiful places she had ever been, SSI in the past few years has become a place not only known because of its artistic and organic agricultural community but for the likes of the rich and famous coming by and falling in love. Much of SSI has been bought up by rich outsiders but it has still been able to retain its sense of uniqueness and thrives on local businesses making a good living seasonally.
This summer a local musical landmark gets resurrected with new owners and a new staff ready to try to bring back the Fulford Inn to its former self. This has always been the place where people go to see a live show in the south end of the island.
I Mundafar Lussier am now in charge of booking all the events and entertainment at the Fulford Inn, so if you are part of a rock solid project and want to play at the Inn just contact me through my website. We really want to get top notch entertainment and get the Fulford Inn back on the map.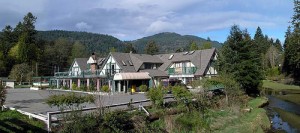 As a Writer/Musician meeting many people along my travels is part of the job and especially part of the excitement. SSI has an affect on people here that tries to ground you with the earth and the artist inside you trying to emerge from the shadows into a world that needs artists who care about much more than their wallets. Its a local community that really supports each other and the old "word of mouth" and personal connections still are King here.
In the summertime the population doubles due to tourism and everyone instinctively works together with a smile and it permeates through the whole island as everyone gets ready for another busy summer in paradise. One thing is sure: as the weeks pass the artistic community starts to become alive again after a long winter of preparing like our ancestors have done. Honing our skills, creating our art and planning their next steps towards a positive creative year ahead.
The flowers are blooming, the sailors are smiling, the farmers are getting gardens prepared and planted for the season to come. The SSI local farmers market has opened officially which brings people to SSI from all the surrounding areas, a market filled with not just great local food but great local artisans trying to make a simple living selling their hand made goods from jewelry, to cloths, to woodworking and more not to mention musicians bringing music to the streets!
So if you're on the West Coast this year come on down to Salt Spring Island on Canada's Pacific to discover a world of artists that care and need your support. Be sure to check my bimonthly article called SSI Artist & Activist Adventures.