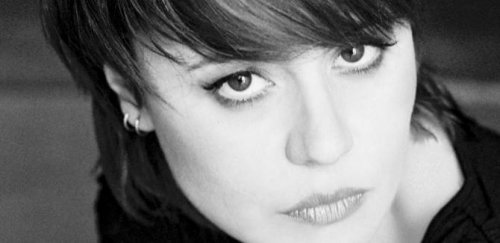 The dj world has often been a gentleman's club; with very few ladies getting membership cards. Is this now a thing of the past? We can at least say that of wind of change is blowing on the scene. Maya Janes Coles, Cassy, Margaret Dygas, Steffi, all of them have released some of the year's best tracks.
This coming Friday, Montreal will be granted a visit from the lady that made her mark as one of the few lucky Panorama bar residents, Steffi. Holding a residency in what is considered the best club in the world, being the owner of Klakson, (a great music label) and releasing an impressive first LP, Yours and Mine, these are just a few example of the how talented this Dutch girl is.
Steffi first made a name for her self with her dj skills and that's what you'll get to hear on Friday night. Expect some soulful house music that doesn't leave the Detroit techno spirit behind. Expect to be moved and be guided by a dj who knows her music history. It will be a night to forget everything and dance like there's no tomorrow.
You're not convinced yet? Here's an incredible mix Steffi did for Dummy magazine.
Steffi – Dummy Mix – January 2011 by R_co
The event is taking place at U.N. club and is brought to you by one of the best promoting team in town, 13 percent. You're broke and can't pay too much at the door? Well, you have until Friday 7pm to send your full name to info@13percent.ca and get on the reduced price guestlist.