Have you ever tried to canoe against the wind, in 2 foot waves, for hours on end? It's hard to see any pleasure in that, unless you're a stalwart wave enthusiast who can't wait for the smoother ride in the opposite direction.
Kicking off my annual spring camping trip, this is exactly what I did. In an attempt to canoe from Sainte Anne de Bellevue to Ottawa, being face to face with such an immense environmental force brought a few ideas to mind, such as: why isn't the wind that made a simple canoe adventure into a harrowing, defeating physical effort, being harvested for energy?
Canoeing under the Galipeault bridge, it's easy to see how simple and aesthetically unobtrusive a row of wind turbines would be.   The light-posts have a similar appearance and if installed logically, could power the the lamps rather than rely on a municipal services financed through taxes.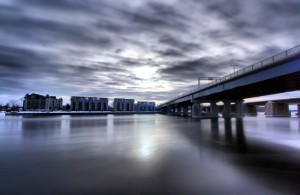 Wind turbine technology is no stranger to Montreal.   The Montreal Biosphere has two different aerogenerators installed in a revamped roof made to accommodate alternative energy sources.
A wind turbine transforms the natural resource into an electricity that does not add any pollutants to the environment. The rapidly moving air spins the blades of the turbine, converting the wind's kinetic energy into mechanical energy in the shaft, which stores it through a coil and magnet system. Please refer to your college physics textbook for a deeper understanding of how energy is created and transferred. In the simplest form: wind goes in, electricity comes out.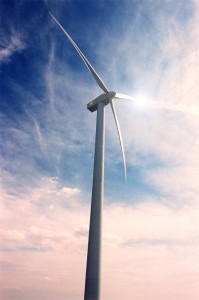 Several companies on the Island of Montreal build wind turbines. Sambrabec Inc., Enercon Canada and Dermont Inc., are three major producers who have offices in Montreal. Commissioned privately or through government funding, these companies could have a greater foothold if carbon-based energies weren't so frightfully dominant.
There are some repressive ideas out there about wind turbines, such as the potential danger they have on birds and their appearance. Treehugger.com does not mince words when it comes to dispelling the myth on avian-air energy collisions, where size does matter.   They state that bigger turbine blades spin slower, resulting in less bird mortality because they are easier to avoid.
The avian deaths associated with wind harvesting technology pale in comparison to the impact that cars, high-rise building windows, cats, greenhouse gas emissions and pollution have. Opposition to wind turbines based on the bird argument are weak and only serve to curb public opinion in favor of more damaging ecological energy sources.
Aesthetic appeal is another criticism, which is ridiculous when considering the beauty of an oil field.   The difference is that the Athabasca tar sands and any other oil-rigged landscape are far removed from the public eye. The turbines are installed in the windiest places; usually just offshore where the sun meets the water. This also happens to be close to lake and ocean front property where the view and visual value go hand in hand.
Despite these protests, wind turbine installation has been moving forward throughout Canada. The Canadian Wind Energy Association (CanWEA) features a map and descriptions of Canadian wind farms, with 11 in Quebec.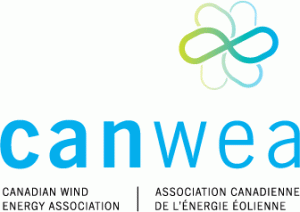 If the right resources and influences are pulled together, wind is a fool-proof method for obtaining energy. There are only a few small hurdles to overcome in order to reduce our burden on the planet. Writing to your local government to demand more investment in these technologies will help to bring about the winds of change.