Denis Coderre doesn't mind if Montrealers drink a little bit later. Inspired by Nuit Blanche, he's calling for proposals on how to allow bars in certain areas to have a closing time of 6am, a full three hours past what it is now.
My initial reaction was surprise. It's no secret that I'm not the biggest Coderre fan, but letting Montreal bars stay open later is damn cool and something I've been hoping would happen for years.
My next thought was one of support for this plan because it makes total sense. Why clog up our streets with a mass exodus of uprooted partiers when you can let people trickle home drunk instead?
Before getting clever and saying that the only downside was for whomever gets royalties from that kinda annoying 90s song Closing Time (I like the Leonard Cohen version better) and calling it a day, I decided to speak with a few people directly affected.
Christine Rigby, who has been bartending for the past 15 years, isn't sure if the benefits of this idea will outweigh the cons.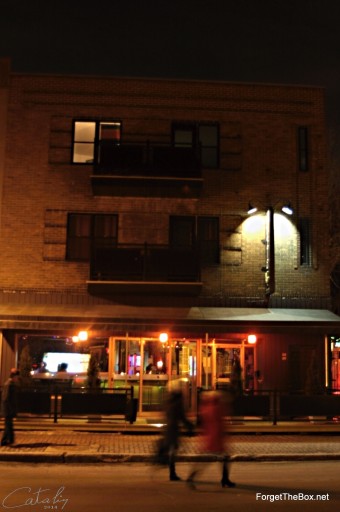 "Coderre's romantic fantasy of allowing people to prolong indulgence as part of the Montreal joie de vivre," she speculates, "was born of his very controlled experience of the recent Nuit Blanche event. The reality of day to day city life where bars are open until 6am might be escaping him."
Rigby wonders if the project's purported economic benefits may not materialize if operating costs and salaries increase to stay open longer while the clientele during the extra hours is significantly smaller. She also questions the public security benefits:
"Anyone who has worked in service," Rigby argues, "can tell you that people who misbehave when they leave the bars will do so regardless of what time it is.
But she doesn't rule out that Corerre's idea may end up working. We just need to be cautious about it.
"I imagine that the experiment is worth trying and that time will tell," she says, "but overall, once you look past the basic frat boy notion that it's an 'awesome' idea, because who doesn't want to party all night, the reality is much more complicated and may have less than desirable results."
But everyone doesn't go home at 3am under the current setup. Montreal is already home to a vibrant underground after hours scene. Some larger licensed venues stop selling booze at 3am like bars or they don't sell it at all and others are, well, more underground.
If regular bars remain open until six, it will undoubtedly affect the after hours scene. But it doesn't necessarily mean the scene will die.
"I think this scene will always be alive," says afterhours DJ Matteo Grondini, "because it lives on the margins of society. Artists will always have loft parties, trying to live away from the disco-malls."
Grondini doesn't feel, however, that police tactics towards unlicensed after hours events will change with an extension of regular bar hours.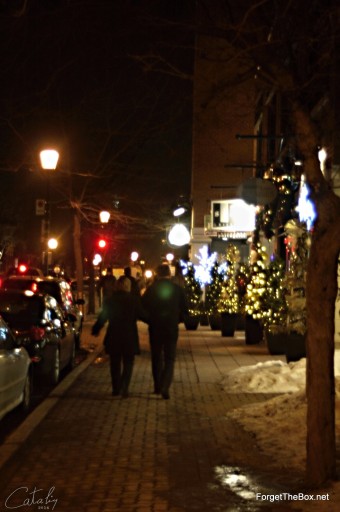 "There already is a huge crackdown on illegal venues," he observed, "I don't see why they would tolerate them in the future."
While he admits bars staying open later may attract some of the clientele currently extending their evening elsewhere, Grondini thinks that it really depends on where the 6am closing time is permitted.
"If this pilot project only goes into effect in the Quartier de spectacles and Crescent area, caters only to tourists and is limited to big clubs with 3000 square foot dance floors," he speculated, "I guess there will still be a market for smaller, illegal afterhours. In fact, that's what worries me the most. That this project doesn't cater to the crowd that's actually going to illegal afterhours but creates another class of consumers who never felt the need to go to bed drunk at 7am."
The parts of town where this will be permitted is just one of the details that needs to be ironed out. Grondini asked how this will affect bar opening hours, currently legal as of 8am, and the fact that liquor regulation is actually a provincial matter, so Coderre would need to work with Quebec to make it happen.
"We know too little about this possible project to have an opinion on it," Grondini said. And I agree.
How will this affect taxis, residents, police and others. Will the metro stay open 24 hours on the weekend? I think it should, but given Coderre's admitted fondness for the taxi industry, I'd be surprised.
But then again, this whole idea caught me by surprise. I still think we should be excited by the prospect, but the true success of such a project is in the details.
UPDATE: The pilot project will go ahead for a few weeks this summer on St-Denis below Sherbrooke and Crescent Street. While certain bars will remain open until 6am, alcohol sales will stop at 3am for this initial phase.
* photos by Catalin Croitoru