Big shot corrupt politicians and their corporate puppeteers are waging a war on Canadians. The battleground is everywhere, from our taps, the schools we learn in and the roads we drive on to the hospitals we stay in. Public Private Partnerships, or P3s, is the name, robbery is the game.
On November 7th, these big shots from across Canada partied at the most posh hotel in the country, the Fairmont Royal York Hotel in downtown Toronto. The biggest corporate executives, powerful media editors, and politicians from almost every major city and province showed up to mingle.
The Canadian Council for Public Private Partnerships, the CCPPP, was having its 21st National Conference. An organization committed to ensuring as many government contracts for pubic infrastructure and public services are given out as concessions to big shot corporate capitalists. They've already got deep ins with every level of government in the country.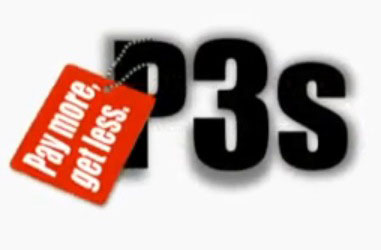 Allison Redford, Premier of Alberta, is their Honourary Chairperson. Kathleen Wynne, Premier of Ontario, kicked off the conference with a keynote address. They came to scheme about how to turn everything we love into P3s.
CCPPP defines P3 in two ways. The first, there must be provision of public infrastructure or a pubic service. This could be roads, wastewater treatment, the building and operation of hospitals, schools, anything. CCPPP defines the second as the transfer of "risk" from public sector to the private sector. Allowing the private sector to run the show, but making sure the public picks up the bill. This is done at a premium. Capitalists need to make more than marginal profits, they wouldn't "risk" their money for anything else.
"Risk" is an odd word. Generally, in big shot business-speak, it maps the safety of investments in the open market place; whether or not their capital investments will flourish; a brand of t-shirt will become hip; or a bond will mature. These things don't apply to public infrastructure. There is essentially none to little risk, the market is guaranteed, people need services.
Business folk and corrupt politicians know this. For the corrupt politicians, they can hide big budget expenditures like the construction of hospitals through annual payments of their usage. For big shot capitalists, they can overcome the marketplace and get a no "risk" investment, with scandalously high returns, with the best client in the country, Canadian taxpayers. At best it is ironic, at worst it is manipulative double speak. Either way, it is robbery. They get rich and make a mess of the country.
P3s have a terrible track record. In England, under the terrible leadership of Tony Blair, prisons were privatized. The first one to go was Ashfield Prison. It was a disaster. After less than a couple years, the BBC called it the "worst prison in the country." Riots broke out, hundreds of inmates had to be removed. While a few blokes got fat off the public dime, poor folks in prison suffered in misery.
In Montreal, things are just as bad and getting worse. The McGill University Hospital Centre, MUHC, was supposed to replace aging infrastructure and become one of the most state of the art hospitals in the world. Phillipe Couillard and his Liberal Party of Quebec buddies decided it would be a P3. Arthur Porter was made director, SNC Lavalin under CEO Jacques Lamarre, a frequent keynote speaker at the CCPPP National Annual Conferences, paid millions under the table to get the contract. Lamarre resigned before the scandal hit.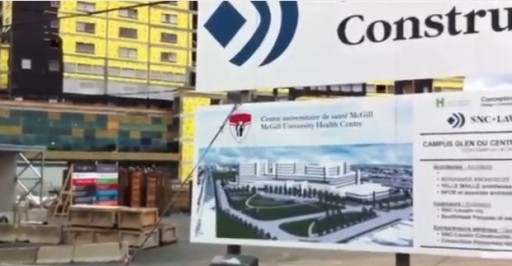 And McGill doesn't even want to associate with it. Hundreds of millions of cost overruns, staff losing their jobs, a province in further financial ruin. The rich get richer, the poor get a crippling public debt to supplement their private debt.
Things are only going to get worse. At the Conference, Lisa Raitt, Minister of Transport, touted the Economic Action Plan 2013. In it, a new and terrible stipulation, all infrastructure projects over $100 Million would have federal funding conditional on a P3 Screen. If it is better suited to go private, it must. Or no money.
Who runs the P3 Screen? P3 Canada, a new Harper Government department dedicated to making sure as many First Nations reservations, municipalities, territories and provinces use P3s. P3 Canada even has a corporate board of governors, among them, you guessed it, Jacques Lamarre.
Why aren't you reading about P3s? Why isn't the media speaking up and being critical? Before Regina Mayor Michael Fougere took the stage to talk about how he duped the citizens of his city into selling off wastewater treatment, John Stackhouse, Editor-in-Chief of the Globe and Mail had a cozy chit chat with Jin-Young Cai. Jin-Young is the CEO of the International Finance Corporation. His whole job is making sure poor countries sell off their public infrastructure and services to the lowest bidder.
John and Jin-Young don't care much about the billions wasted and stolen in P3 robberies like eHealth, Orgne, the MUHC or the gas plants scandals. The Mop and Pail is happy with it. They want more… around the world. The question is: how far will they go?