I hear a beautiful song or poem or painting or glance
It touches my heart
Then I want the artist to touch my body
Skillfully
Artfully
Fully
Spend time on me like a painting
Write our present moment like a song
Give my kisses the passion of a poem
I just want to know him
She is too beautiful to tell
I see the girls that strike their fancy
Hell
They look nothing like me
But I know that art is meant to make that feeling feel real
And I am not special
I am seduced like the others
You are the electric tangerine stripe in a cobalt sky just after sunset
You are the poppyseeds in my teeth
The barbeque sauce on my fingers
Delicately licked
Smacked
Sucked
Sticky
They will tear you apart
Until there is nothing left but your art
Open wide with a price tag
Vivisection connection
There on display for mass consumption
I see
Obsession in the third degree
I have a problem where I think the world revolves around me
But the art you made was for a girl you knew growing up
The song was about a stranger on the subway
Something you heard in a dream
Perhaps an ex or a fantasy
Not me
It was never about me.
…
As an artist myself, I am often surprised at how I fall in love with the sparkles of hope in someone's soul bearing words or visuals. Every time I feel duped by shiny pretty lights. Smoke and mirrors.
I often wonder if someone has ever felt that connection to me? Has someone thought I was out of their league? Saw my art and fell in instant love, lust, glee, watched my ass jiggle on stage, or heard me read a poem for the first time, perhaps even reading this blog.
I hope to connect with the broken hearted but not to break more hearts. I sit here alone at every art opening and poetry reading, every concert and play, just hoping that this one time it IS about me, and I will live happily ever after with the artist of my dreams.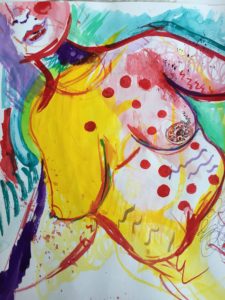 Every person I have loved is an art maker, a shaker, an artful faker, and a heart breaker. I need to be with an artist because I know they are capable of passion. Life must be lived with absolute passion, careful thought and careless blocks of paint and color, words that stop wars.
Musicians are the worst. I fall for them so easily, so hard. It's like their words and sounds touch places inside me that cannot be touched by mere mortals.
Drummers hold a beat in the bedroom, guitarists and piano players are good with their fingers, songwriters and poets write lyrics better than sex, they linger. The everlasting embrace of creativity that enraptures me, seduces me, envelopes me in thoughts that are dangerous to my mental health.
I have no stealth. I clumsily love those who are floating on their own clouds. They all have hot girlfriends now, but not when I started. I feel eternally broken-hearted. I love so hard it blinds me, then when I see it's truly embarrassing.
I do get sad. It's unavoidable. The pandora stations I listen to are based on all of my past relationships, people I have dated, girls I have had crushes on. It's not like I want to go back to any of them, I know everything ends for a reason. But I think what if I ran into him at the Pink? What if I looked up and saw that familiar pout? Would I brush the hair from his forehead and kiss him like I did a thousand times before? Would it feel the same?
I took it for granted, didn't know it was going to end, did't really have any expectations, I never do. I never know who is going to make my chest tingle, these people are few and far between. I don't just pounce, I long, I wonder, I let things pass me by. I never think I am anyone's "type", do people have types? I don't! I walk through life haphazardly bumping into people until one of them makes me tingle, then I cling to them like static and never say a word until, of course, it's too late.
What happens when your current crush likes all the bands that your ex liked? Then who will the songs remind you of? Both simultaneously methinks. The good times are killing us while the bad times consume our souls. It is unrelenting and never ending.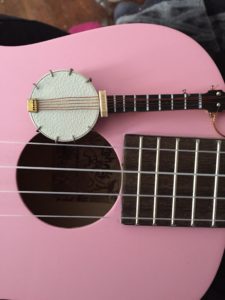 I elevate my crushes so it's easier to feel that way about someone who is already on the stage. Looking down on me and my insecurity, they have no idea how much love is bursting from my seams. My skin is going to explode and a ball of light is going to shoot out of me.
I need to love others, share the light, stand up and fight, words like daggers can stagger through the night. Putting people on a pedestal is wrong, they are just human. If I never tell any of them how I feel, is the feeling real? Or is it just something that lives and dies inside of me, a waxing moment of passion, gone in a flash.
Even this pain will fade, the colors will blur with new love and possibility. It will turn grey and shrivel. Lather, rinse, repeat. I will never stop loving musicians, poets, painters, photographers, and creators. Even if it hurts, it's worth it to feel that moment of special. They SEE you! To be loved by an artist you will forever be second to their art, because even love and sex don't compare to expression!
Usually I am lost in my own art. I haven't written about my heart lately because honestly I haven't "felt" anything "real" in awhile. My heart has been too swollen with the reality that a young black man has been murdered by the police in my neighborhood. The president of my country is a cheeto demi-god complex fool who is making even more a mockery my country. 40% of the food is in dumpsters and children starve around the world and around the block from me. Transgender women are being targeted and murdered, they can't even pee in peace. No Muslim or Jewish person is safe, neither is anyone of any distinguishing race. Animals are being tortured for consumption. Rape, slavery, bombs, wars, and lack of education are killing us and big corporate greed is demolishing our Earth at a rapid pace (not even the water is safe). I have no debt but still don't know how I am going to continue to pay my bills. My grandpa has dementia, my best friend is racist, and my job is in jeopardy due to gentrification. How can I find time to be sad about my lack of a love life? There is no time to wallow, only to fight, and not forget to dream.
That's why I fall in love with fellow artists, with those moments that make me forget about how hard things are. It is a selfish release. I want to live in their world, be part of that fanciful scene. I want to be the girl they knew in high school or the song they wrote in a dream. I want beauty, passion, and all that lies between. Bask in the spotlight together, the same kind of weird.
Pay attention to your heart, pay attention to art. Love uncontrollably, even if it hurts after, it was worth it. It will always be worth it.