Montreal-based Colin Stetson is a bass saxophone player, who has been a touring member of Arcade Fire, Bell Orchestre, and Bon Iver.  He has released several solo albums as well. While the albums are definitely worth listening to, seeing his music live is an experience that cannot be matched.
I had heard a lot about his live show before POP, so I was anxious to see it in person. I had high hopes, and he exceeded my expectations. On stage with nothing but himself and his saxophones, Stetson engulfed the audience at the Rialto with seemingly impossible sounds and melodies.
It's clear that Stetson puts a lot of thought into the music he makes, every move carefully calculated in order to produce the exact sound he is trying to convey. And he does not make it look easy. Part of the experience that could not possibly be portrayed on the album is seeing him on stage, red-faced, pouring himself into his music.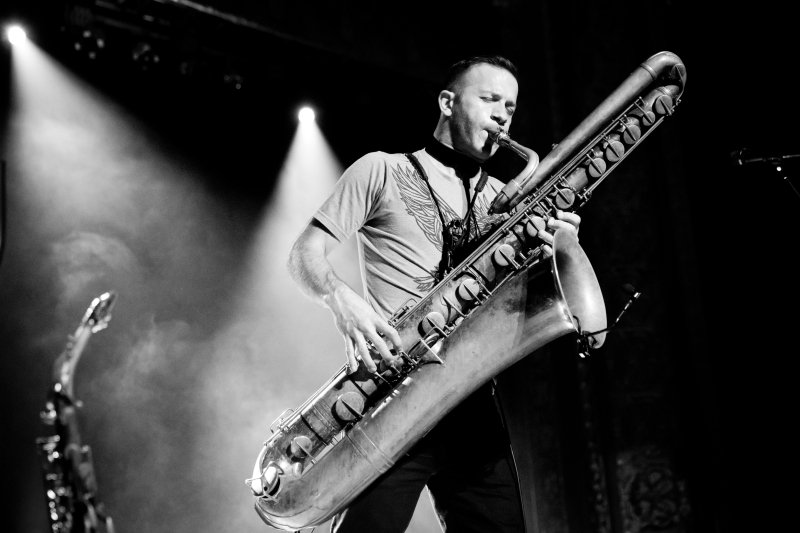 You can see how much he puts into his work, and it makes the experience that much more worthwhile. Essentially, if you get the chance to see him, go. Even if you've never heard his music, you will be blown away.
Photos by Susan Moss for POP Montreal