2015 has been off to quite a busy start, but before we get too involved, let's take one final look back at 2014.
Every year we ask our contributors to vote on the favourite two posts they wrote and the two posts they liked most from all the other contributors on the site. Then, in a not-too-scientific manner, we turn that into this list.
In no particular order, these are the top posts of 2014 on FTB:
Standing in solidarity with Ferguson by Cem Ertekin, photos Gerry Lauzon
After the grand jury decided not to indict Darren Wilson for the death of Michael Brown, Ferguson, Missouri erupted. In Montreal, the Black Students' Network of McGill organized a vigil. Cem Ertekin was there to report and record audio and Gerry Lauzon took pictures (read the post).
Burlesque: A Naked Revolution You Can Do Too! by Cat McCarthy
Cat McCarthy on what burlesque has done for her and can do for you, too. For her, it's a revolution of sexual liberation. (read the post).
Our first and (probably) last post about Jian Ghomeshi by Johnny Scott
We only published one post about Jian Ghomeshi this year: Johnny Scott's satirical response to the overbearing presence of Ghomeshi images in his Facebook feed. The story is important, but do we really need to keep looking at his face? (read the post)
Electric Winter: an interview with Igloofest's Nicolas Cournoyer by Bianca David
Did you know that Igloofest started out as a joke? Well, it did, and now it's anything but. Find out about the fest's origins and its future in Bianca David's interview with founder Nicolas Cournoyer. (read the post)
Solidarity with the enemy: When the oppressor wants to fight oppression by Jason C. McLean
When municipal workers took up the fight against austerity, Jason C. McLean wondered if it was possible to show solidarity with those who didn't reciprocate. Also, would that even be a good thing? (read the post)
Channeling Energy with Brody Stevens @ OFF-JFL by Jerry Gabriel
This year, we covered Just for Laughs, OFF-JFL and Zoofest. One of the more, um, interesting performances we saw was by Brody Stevens (he had a cameo in The Hangover). Find out why it piqued our interest in this report by Jerry Gabriel. (read the post)
Ferguson – The Grand Hypocrisy: Legitimate violence, ideology and the American Dream by Niall Clapham Ricardo
How legitimate is a legal system that serves more to oppress than to protect? Niall Clapham Ricardo takes a look at the aftermath of the Ferguson Grand Jury. (read the post)
The rise of EDM at Osheaga by Jesse Anger
This year, we returned to Osheaga and Jesse Anger discovered that it was more electronic than ever. Find out why. (read the post)
Say no to victim blaming by Bree Rockbrand
When the Montreal taxi rape story broke, Bree Rockbrand searched for stories of similar cabbie assaults. What she found lead to this post about why we need to stop victim blaming. (read the post)
Cuddles and catpuccinos: How Montréal is setting the course for cat cafés in North America by Josh Davidson
CAAAAAATS! But seriously, there are cats, plenty of them, at Montreal's two cat cafes, the first such places in North America. Josh Davidson reports. (read the post)
Snowpiercer is a Welcome Addition to the Current Dystopia Craze by Thomas O'Connor
With the dystopia genre going the way of vampires, Thomas O'Connor takes a look at Snowpiercer. Is this a film that can buck the trend? (read the post)
SPVM officers issue a ticket for a situation they created (AUDIO) by Jason C. McLean
Lindsay Rockbrand just wanted to lay down for a few minutes on a park bench, but the SPVM wouldn't let that happen. Even though it was before 11pm, they managed to give her a ticket for being in a park after hours (read the post and listen to the interview)
Tinder, Tinder, On The Wall… by Jules
Jules decides to try out Tinder. Wonder what will make her swipe left? Find out. (read the post)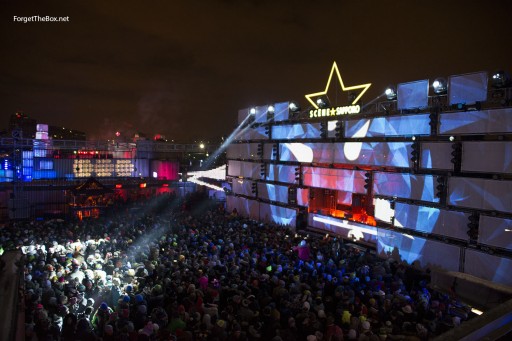 2014 in Review: Why Feminism Still Matters by Stephanie Laughlin
It's not usual for a year-in-review piece to make it to the list of favourite posts, but Stephanie Laughlin's look at the events of 2014 as a reason feminism is still needed bucks that trend. Find out why. (read the post)
Some Nasty Advice: The Nasty Show @ JFL by Hannah Besseau
We didn't like everything at this year's JFL. While Hannah Besseau enjoyed the Nasty Show overall, she does have some advice for next year. Will those planning it listen? (read the post)
Quebec election postponed until August: Marois by Jason C. McLean
Our April Fools posts usually catch a few people (usually those just waking up) off-guard, but in 2014 we really seemed to have hit a nerve. Maybe it's because the scenario we jokingly proposed wasn't all that inconceivable, given the climate. (read the post)
P6 is police collaboration and I refuse to participate in it by Katie Nelson
Katie Nelson argues why, under no circumstances, people organizing a protest should comply with municipal bylaw P6. It is collaboration, pure and simple. (read the post)
Osheaga Day 3: The Green stage rules them all [PHOTOS] by Bianca Lecompte
More Osheaga! This time, it's the Green Stage and quite a few photos by Bianca Lecompte. (read the post, check out the pics)
Petrocultures 2014: Oil Energy or Canada's Future by Sarah Ring, photos by Jay Manafest
This year, McGill held a conference on oil and Canada's energy future. It welcomed people with sustainable solutions to our dependence on fossil fuel and Ezra Levant. FTB's Sarah Ring and Jay Manafest were in attendance. (read the post)
#FantasiaFest Interview with Director Leigh Janiak of Honeymoon by Pamela Fillion
No, this isn't just in here because it mentions Ygritte from Game of Thrones, but that helps. It's actually a pretty cool interview by Pamela Filion with Leigh Janiak, Rose Leslie's director in Honeymoon. (read the post)
Our collective struggle: Austerity and Spring 2015 by Cem Ertekin
This piece by Cem Ertekin is a prediction of what's to come in the Quebec student movement (SPOILER ALERT: We're in for another Maple Spring). It's also a great primer for anyone wanting a rundown on just what austerity is and Quebec politics for the last few years. (read the post)