When you are in love with someone it is all consuming. Your life meshes with theirs and nothing else matters. You live to make them smile. But, all good things come to an end. Most crushes end up being, well, crushed.
Moving on after being shot down or dumped can be one of the most difficult things you will ever have to do in your life. I am not the type to stay friends with my ex-lovers, but I know many people who make it work. It takes some time and distance before a new chapter of friendship can be opened. You will survive and endure! It gets better with time.
It is even harder when the unrequited love is with someone you consider to be your friend. Then it's really difficult to get past. Losing this person as a friend would be unbearable – just not an option. But you gotta give it space to breathe. Don't smother the fire; feed it with air and possibilities.
Anything is possible. I am one of those people that if told "Don't make this weird" will immediately make things weird. I can't help it. When I am into someone, it takes hold of me. I can't think of anyone else, it's fucked up and beautiful. My love is passionate – you really need to earn it.
The best way to get over someone is to get under someone else. I'm not saying become a raging slut, but take steps to becoming more approachable and open to new experiences and lovers. Keep going, keep doing you, go to new places, talk to new people, and everything will fall into place. Don't go into things with a defeated attitude. Just go out there and have a good time. Do not obsess about meeting "the one" or trying to replace that someone either, let it happen naturally.
I have recently made a conscious effort to get over someone. Once I decided that I needed to stop trying to beat a dead horse and move on, the results were instant. It was like the universe knew I was emotionally available. The last couple weeks have been some of the best and most exciting moments of my life.
Is this the real life is this just a fantasy? All of the sexiest blonde perfect girls and the hottest guys are hitting on ME?! Are they on drugs? Yes. I am intoxicating. I am worth their effort.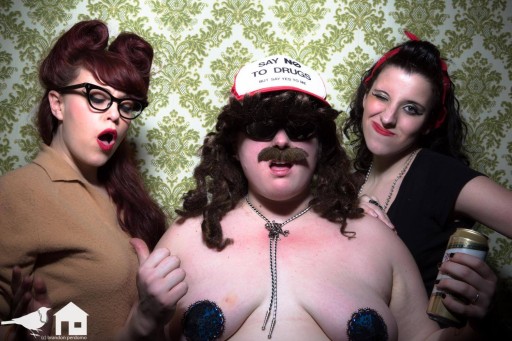 It's time to go any way the wind will blow. You may think that life is over since you lost that person. Life has actually just begun. Relish in this freedom. Face the truth, look it in the eye! You are a force to be reckoned with. Get addicted to loving yourself. In order to get over the past, you need to take an emotional dump and find something new and completely different to excite you. I guarantee that someone will walk into your life who will make you forget you were ever obsessed with the wrong match.
Now that you've let go and aren't blinded by love, you can live life for you! I know it's not easy to get over something so quickly – I'm not even saying fuck those feelings completely. Just realize that the timing is off. Let them go, perhaps your person will realize what they've lost once they see how happy and incredible your life is now. The satisfaction of turning someone who once denied you down is like no other high! To watch them grovel at your feet and beg for the love they once spit on is totally satisfying and will happen if you just stay strong.
You can't be mad if they don't come back either and you definitely can't expect it. People are allowed to not love you too. You can't tell your heart whom to love or how to feel – you know this though. Their lack of affection for you is as valid as your love for them. It's just how the cookie crumbles sometimes.
Open up to new experiences and do things you are scared of. I did and It's like the universe knew I finally let it go, I took it out back and shot it like Old Yeller.
It's intimidating to talk to someone new as it is, but nearly impossible to talk to someone and their twenty snarling friends.
My advice is to start being independent and going to events by yourself or with a really awesome wingman. If you travel with a pack of besties you will scare away potential suitors. It's intimidating to talk to someone new as it is, but nearly impossible to talk to someone and their twenty snarling friends. Don't blend into your friends, you are more than that. Sparkle!
Don't appear occupied either, that means put the fucking phone down. Nobody wants someone who is sitting in a corner texting away with a glowing face, that's just sad. Eye contact is the sexiest thing.
You have to look good! Feel confident, get your hair done, buy a new outfit, smile! You don't have to flaunt all your goods, be provocative and classy. A little tease goes a long way. Once you are looking and feeling cute the world will respond. Accept compliments and believe them, be empowered by them.
Body language is super important. Keep your head up and your posture good, don't slump or hide. Be proud and powerful. Shoulders back, don't cross your arms and look intimidating. It's all about how you carry yourself.
Don't judge someone based on their appearance. You'll never know how awesome they are if you don't give them a chance.
Treat others how you want to be treated. Your newfound confidence will bring the good with the bad. Don't judge someone based on their appearance. You'll never know how awesome they are if you don't give them a chance. It's ok to turn someone down too. Be respectful with their emotions and let them down with the kindness we all deserve. Remember when the show was on the other foot.
Not all places create the right scenario for new conversations. If you want someone to approach you, pick a place that's perfect. Coffee shops, go to bars over loud clubs, volunteering, or even book or record stores offer limitless opportunities for someone new to start a conversation with you. Always be positive and have fun, people will want to join in. Ask that hot guy about the record that he is holding. Chances are he's passionate about it. Lean in slightly to make the conversation more intimate. You will be irresistible.
I love being the lone wolf. I thrive on being thrust into slightly uncomfortable moments. Getting hit on is not a game of chance. You also just can't sit around waiting, you have to put yourself out there and be more approachable. I have never regretted the things I've done that scared me at first. It's amazing how easy it is just to smile at someone or compliment them. Boom, you are suddenly engaged in an interesting conversation and not alone.
It's incredible how good you will feel once you put yourself out there and stop obsessing over finding the perfect relationship. One you stop looking it finds you. Being happy with yourself and doing new and fantastic things is the only way to live