It was a frigid Tuesday night and all I wanted to do was curl up at home with a cup of hot chocolate. But Joverse, a recently-opened bar in the old port, was calling my name. I'd heard reports that this is where trendy people were going after work for upscale vibes without the condescending service that usually accompanies it. I'd also heard reports of fabulous cocktails and some kind of mind-altering burrata salad.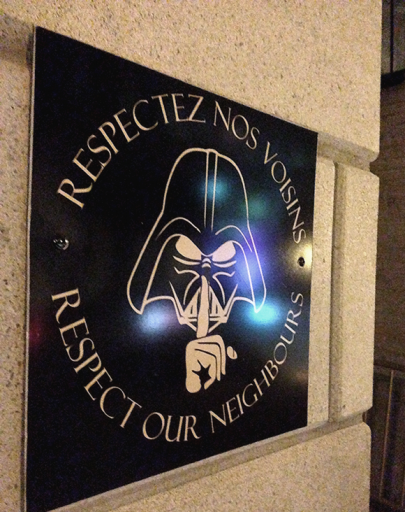 Well, kids, it pains me to admit it, but the reports are mostly true. I'm not usually one for hangin' with the temporarily-moneyed crowd amidst posh décor and booming beats, but when all was said and done, I'm glad I forfeited my sofa on this particular night. Sometimes it pays to break out of your comfort zone.
Peering out at the oldest stretch of St-Jacques from lush floor-to-ceiling windows, Joverse seduces the freezing passerby with cozy curtains, flickering candles and a half-hidden alleyway entrance. Oh, and these heavily-Instagrammed neighbourly signs (which seemed rather redundant considering how quiet and respectful the vibe was).
Saddling up to the bar, I tested out a few brews and chatted up the chef/mixologist who generously dished out a dram of exceptional tequila and even a splash of his $150/bottle mescal. Cultivated naturally – "with donkeys" – this is the stuff from which tequila was apparently born. Currently only available at Joverse, the more natural agave beverage might soon be available at the SAQ and might even one day usurp its more vile, commercially-prepared offspring.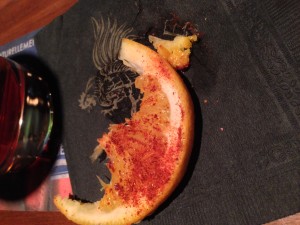 I hope it does because while even "good" tequila makes me gag, this stuff trailed slowly and reflectively across the palate, changing in nature three or four times as the aftertaste lingered. I think I even tasted some fallen hay from those donkeys' hooves at one point. Worth a try–and for the whole experience, be sure to alternate sips with bites of orange rind, chili and dried worms.
Scooping out my first bite of the highly-touted burrata salad (I'm a sucker for it), I nodded in agreement with all the blogs I'd read. And though the consistency and creamy centre left nothing to be desired, purists might find it a bit overdressed.
Slow cooked beef tacos in a sweet(ish) jus came plated with one of the most pristine guacamoles I've ever tasted. I don't know where they got their avocadoes–or how I can find them–but I felt I'd been transported back to my days working in an almond orchard in Andalucia. Perhaps they have a magic way of transforming what we usually get in Montréal, but frankly, I don't care. I loved it.
Finally, two crab cakes with spicy mayo went down precisely as advertised: fresh, flaky and perfectly seasoned.
Though they might appear steep to some, the prices match perfectly match the quality perfectly here. It's an odd fit because you'd expect to be gouged a bit considering the décor and location.
Another surprise is how truly generous the staff appear. Near-impeccable service one should perhaps expect from such a stylish venue. Warmth and personal attention not so much. But after a regaling historical exchange with my mescal-purveyor, I shared easy laughs with a bartender and two other servers at various points.
But what the hell is with the name? Well, according to their website, "Joverse is simply the contraction of the name Joseph Versailles, a great businessman who in 1928 was the owner of the premises…a great visionary (who)…founded the City of Montreal East."
Hmmm…. Not sure about that one (smacks a bit too fondly of Joe Beef), but at least if you visit, you now have an easy conversation-starter to get to know one of the approachable servers or barfolk.
This place even hosts a weekly mixology competition, The Golden Shaker Invitational (which I sadly missed by a day). It's been garnering more and more attention in a booze-fuelled city that has only recently begun mimicking the whole New York-inflected "mixology" scene (ie, the loosely-defined "science" of mixing drinks).
If you can save up a few bucks for an après-work treat, there's no need to be intimidated by all the patrons in three piece suits and perfect hipster mustaches at Joverse. Just show up as you are–and reap some tasty, inviting rewards.