Rarely these days can you sense the location a record was made in the actual recording.  Both of Toronto band Whitebrow's albums reveal a strong sense of place.
Their debut self-titled record was recorded in a vacant church and you can hear and feel the church on that record, almost as if it were an additional band member.  It has such a striking presence that it became an intrinsic part of the recording, and cannot now be separated from the music, in my mind.  In fact, singer-songwriter Gabriel DeSantis talks about tapping into the unique vibrations of locations in this video: .
Old Building Sessions Ep.01 Pt.01 – Whitebrow – Thousand Steps from rcfilms on Vimeo.
I wondered if they'd be able to capture the feel in the same powerful manner on their follow-up record, but they've done it, by golly! Mono Vodou, recorded in the barn-studio of Grammy-nominated producer Darryl Neudorf (Neko Case, The New Pornographers) in Mono, Ontario, is a wonderful collection of songs.
It's blues music with splashes of the South thrown in. Perhaps not quite as haunting as their debut LP, it is reverent, compelling, darkly mysterious and catchy as hell.
A natural story-teller, DeSantis's lyrics paint vivid pictures, and he often delivers his cleverly crafted poetics in short bursts. And, you can feel the vibe of the barn in the music. Hunter's Moon was written during their time in Mono, and is perhaps the most natural representation of this.
Watching them play live is magical. It's the power of the songwriting combined with the mix of instruments; there's an indescribable feeling about it.
The live band consists of DeSantis on vocals, guitar and periodic percussion, Rosalyn Dennett who makes the violin cry in such a beautiful and sad manner, Matt Elwood on banjo and Sam Petite on bass. All proficient musicians in their own right, they blend perfectly together.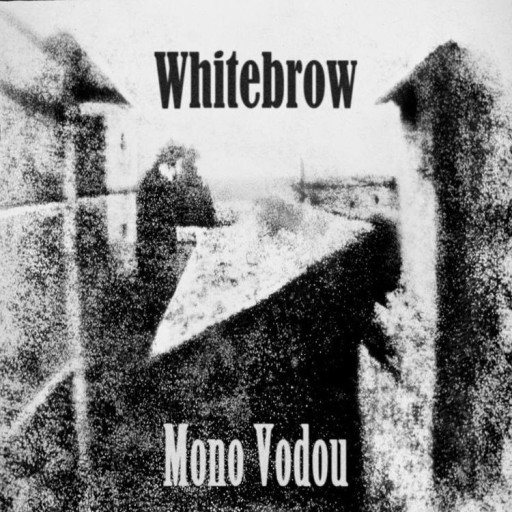 In short, Mono Vodou is a refreshing take on blues music. If you like music of the South circa the 1950s, you'll really dig this.
You can purchase the album on iTunes. Whitebrow will be touring Ontario and Quebec in early 2016.
Photos taken during their December 2015 show at the Dakota Tavern in Toronto by Devon Stewart