Grand Lodge No. 24, the church-turned-recording-studio recently purchased by Emery Street Records, officially opened and the owners threw one hell of a fucking party. On Friday, November 14, producers, musicians, artists, members of the press, publicists and other members of the local music industry — as well as various randoms there for a good time — were invited to Farnham, Quebec to check out this latest acquisition by the independent, DIY Montreal label.
Arcade Fire, the former owners of the century-old church, caused a buzz in the international music community when they announced via Twitter that the building was for sale in January of 2013, the main reason being that the roof was in an advanced state of disrepair. Emery Street Records president, general manager and executive producer Francis Lemay saw an opportunity to take an already legendary studio and expand its reputation as well as bolster the mystique surrounding Emery Street Records and solidify their position as important promoters of the Quebec music industry. He had the old carpet roof replaced by a metal one as well as repairs done to the masonry, doors and windows. The building — which houses the studio where the majority of Arcade Fire's Neon Bible and parts of The Suburbs were recorded — was ready to take bookings from the public in May 2014.
Emery Street finally got around to marking the opening of Grand Lodge No. 24 by throwing a wild party for friends and other members of the local music community, a grand and complex undertaking at the level and with the success that they managed to pull off. It had absolutely everything a good party should have and some spectacular extras as well.
Each and every room in the place, including the common areas like the concert hall and basement living area, has been given a major makeover by some very prominent Montreal artists including Cedric Taillon (curator), Chris Dyer, street art collective WZRDSGNG, Jean-Michel Cholette, Guy Boutin and Clockshovel. The party also featured live painting by Zilon, Labrona and more.
Other live entertainment included some really top-notch burlesque performances by Lavender May (curator), Ruby Rhapsody, Madria, La Reine Rouge and La Reine Noire and the weird and wonderful Lady Josephine. Seb Black and Eddie Paul both played sets interspersed between the burlesque performances. (Eddie Paul recently released a new video for his single "Shut Up and Dance", check it out here if you haven't already!)
They had full bars set up staffed with bartenders that looked the part, serving up Farnham Ale & Lager. Outside, there was a bonfire in a barrel and free mulled wine courtesy of Barefoot Wine & Bubbly. Das Food Truck was set up on the premises to satisfy hungry party-goers.
To top it all off, the new owners had purchased a school bus to ferry guests between downtown Montreal and Farnham, ensuring that no one would have to drive back to the city intoxicated. Hell, they even provided coat check at no cost. That's how you get shit done.
All in all, considering everything that could go wrong when you're a homegrown DIY label throwing a party of this magnitude, everything came together spectacularly with nary a bump in the road. Of course, a fire truck showed up at some point, presumably called upon by the presence of smoke from the barrel fire and the incessant ringing of the fire alarm when someone decided to started playing with the dry ice machine in the basement (I'm looking at you, Zacchia).
One last detail that was not overlooked: the hiring of some event photographers to capture it all, check out their work below!
Photos by Alex Sergerie, Edgar Delacroix, Michel Thibault and Jonathan B.P. courtesy of Emery Street Records.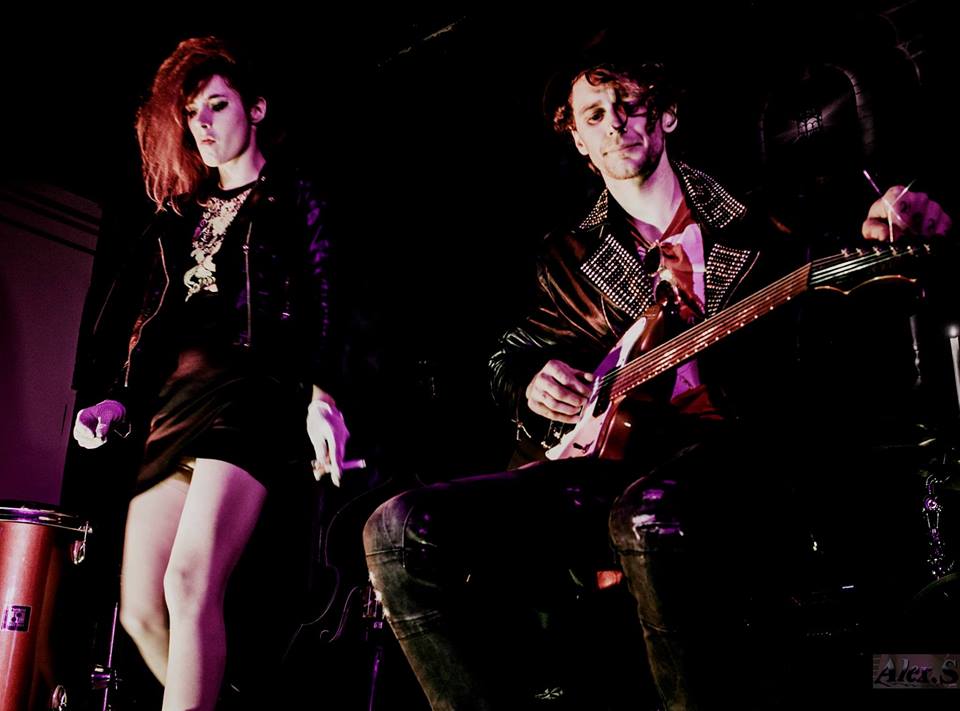 opening of Grand Lodge No. 24