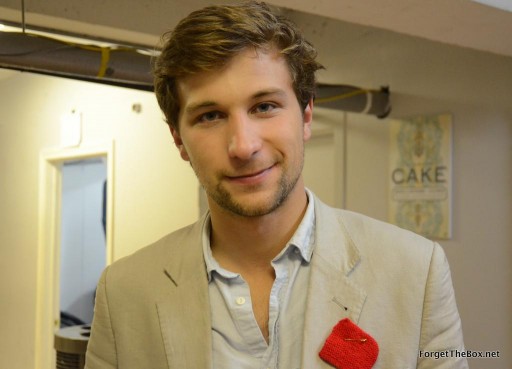 Ethan Cox is the Quebec Correspondent for Rabble.ca where this interview with Gabriel Nadeau-Dubois, the former spokesperson for student group CLASSE originally appeared..
Ethan Cox: You were recently found guilty of contempt of court, for expressing the opinion that picket lines were legitimate in a TV interview. That's a ruling I know you plan to appeal, so can you tell me why you think the ruling was unjust?
Gabriel Nadeau-Dubois: Well there are a few things. A problem with the first ruling is that the judge interpreted my words as direct advice to break the injunctions. The point my lawyer and I made is that it was a political opinion I expressed, that those injunctions were not a good way to solve the conflict. I said it was a deception, that those injunctions were used to override the democratic decision to go on strike. That's one of the main things we are going to focus on during the appeal. I cannot say that I didn't say what I said. Or that it was not what I meant. I said what I said and I meant what I said. It was a political opinion, not a direct order to tell anyone to do anything. So that's the main point. It's very important that we do this, because if the ruling stands, it creates a precedent for other social movements.  It will be one of the first times a spokesperson for a social movement could be found guilty for expressing a political opinion. That's a precedent we don't want to see created.
What do you think of the PQ government floating the idea of legislating a right to strike for students?
GND: It's clearly a double-edged sword. The first thing that is important to remember is that the Liberal government created this debate. For decades in Quebec the right for students to have a political strike has always existed. Everyone, including the Liberals, accepted it politically and socially. Mr. Charest himself recognized this right. I think it's a debate that has been created to delegitimize the student movement by the Liberals. The student movement has shown in the last few years that it is able to take democratic positions on many issues, and is able to make democratic decisions to go on strike.
I don't see why we have to change the law that's already quite clear. It gives a monopoly over representation of students to the student associations. It says they are recognized. We are not workers, but students. Our strike is a political strike. I don't see why we should limit this fundamental right to strike.
There's been quite an outpouring of support for your appeal through the website appelatous.org, you're now over $100,000 in donations towards your legal defence fund. So what's next?
 GND: We are expecting the sentence any day now. We will then go and appeal. It's going to be a long battle, a two-year battle to go in front of the appeal court. That's why we've asked for the people's donations and solidarity.
We were totally surprised by the amount of solidarity we've seen. We now have enough money to pay back CLASSE for the expenses of the case thus far. We also have enough to go forward with the appeal process. There will also be enough money to support other students who are in front of the courts. For me it's very important to show that solidarity towards the other students. It's a very beautiful surprise for us. I think even if the mobilization isn't currently as concrete in the streets, the people are still very vigilant about what's going on. We have gained this huge amount of money in only two weeks, which I think is indicative of the fact the movement is not dead at all.
What do you think of the PQ government's budget and performance so far?
GND:I think it's a deception for the left. We were expecting a lot more. Especially in a context where the Liberals have no leader, and everyone knows there is not going to be an election. I think the PQ had a chance to go forward with progressive measures that they had announced during the electoral campaign, measures that were a first step in the right direction. I think it's a big deception by the PQ, that they claim they aren't able to turn things around. The education summit that they have announced is the same type of thing. I think that indexation is the only thing that could come out of that.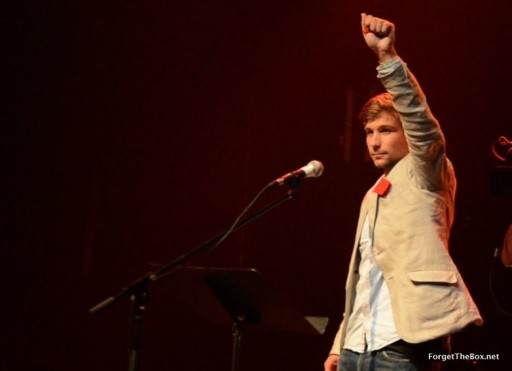 I am also preoccupied by the fact that there seems to exist an intention within the Parti Quebecois to continue the privatization of universities that the Liberals started. That's very disturbing for us. It means we have to be vigilant towards this party. We have to be at this summit, put our positions up front, and be ready to be in the streets if this government does not respect our position.
What do you think the outcome of the PQ education summit will be? Do you think there will be a freeze or indexation? What are your concerns with the commodification and privatization of education? Do you find it hard to communicate this specific problem to students because it's more abstract than a tuition hike? 
GND: The tuition hike was so massive and abrupt that it was a shock for the students. The mobilization was a lot easier because of that. If the PQ do go for indexation it will be difficult for the student movement to mobilize on that issue and on the issue of commodification of education.
The good news is that we began to talk about these things in the last months of the strike. It's once again proof that the PQ basically share the same ideological foundation as the Liberal party. I hope it wakes up a lot of Quebecers, and left leaning people who are still supporting the PQ. Those who say the PQ are a little bit better than the Liberals. No, this party is part of the same neo-liberal ideology. We have to break this eternal sharing of power between these two parties.
If bad things come out of the summit, how hard will it be to get students to mobilize again? 
GND: It will be difficult. Students are now dealing with the consequences of their strike. It's already difficult for them. One thing that's also going to be difficult is that we are seeing the common front of student organizations dissolve over the issue of commodification of education.
So we aren't going to see that alliance. We are going to see once again a student movement that is going to be divided. I think it's for good reason, but it will be hard to mobilize. It will be a huge challenge for the progressive student movement.
There's lots of speculation about you becoming the co-spokesperson for Quebec Solidaire, are you interested? 
GND: For the moment I have chosen to focus on my studies. I still have a B.A. to finish. I have been very involved in the movement over the last five years. So I feel the need to go back to the books, back to theory. I'm beginning a new degree in Philosophy. I want to focus on that for the moment. I'm still young, I have so many things to do and so many things to learn. It's not a definitive retreat, only a pause.
I of course will be back in Quebec politics. I'm also writing a book, because I think it's important to leave something behind and express my own opinions and analysis of the movement. I think it's important to write about it. It's a part of history, if we let the mainstream media talk about it, I don't think they'll be able to convey the spirit of what the Quebec spring was.
Given the blood on the socialist banner and name in the 20th century, what does a 21st century anti-capitalist movement have to do to be different? 
GND: I think there have been two major problems with the socialist experience: a lack of democracy, and a lack of focus on the environment.
A lot of the alternatives to capitalism that were tried during the 20th century were very authoritarian, and sometimes even more destructive to the environment than neo-liberal economies. I think those are the two main challenges. We have to find a way to do this transition progressively and democratically, and with a focus on the environment.
There seems to be an incredible openness right now in progressive movements in Quebec to working with people in the rest of the country. Why do you think that is? 
GND: It's sad to say, but I think it's because of Stephen Harper. By pushing an aggressive neo-liberal agenda on public services and environmental issues, there is a realization of the importance of what is happening in Ottawa. If all the energy we've seen in the last months can be redirected towards the Conservatives, it would lend a big hand to the social movements in the rest of Canada.
This new openness is also one of the consequences of the fact that the political debate in Quebec has become a lot more oriented towards left and right issues than the independence issue over the last number of years. But for this to work we need an understanding by the Canadian left of the national issue in Quebec. Come a referendum, other social movements in Canada will have to respect our right to self-determination. That does not mean they have to be in favor of sovereignty, only respect the fact that Quebecers have the right to make their own decisions on their future. If we agree on that I think we have a beautiful opportunity in front of us to build a truly national movement. Historically this was a problem. I hope it's behind us.
Do you feel there's a new sense of urgency to go after capitalism? 
GND: I think the ecological crisis is putting huge pressure on our generation. I feel this sense of urgency, and I think many young people do as well. For the first time in history, we have a future for our children that is worse than what we are currently living, in terms of social justice and environmental issues. So I think this sense of urgency is widespread. Now, the challenge is to share this urgency and educate the population. We have to be honest with ourselves. We need systemic change, but have to remember these changes won't happen in a day. They will happen progressively. We have to begin to democratize and change the structure of our economy. I think that the majority of the population understands that there is something wrong with how things are being done. That there is not enough equality or social rights. Our objective is to take the initiative and say we are the ones who want to change things. This whole idea of "change" is now the slogan of the right wing. The PQ are a good example of that. We need to take back that slogan.
Do you think that building a stronger progressive media capacity is an important part of that popular education? 
GND: Yes. It means having strategies for the mainstream media. Having spokespeople to talk to the mainstream media and population. It means concretely mobilizing in our campuses, our workplaces and our communities.  It also means creating new platforms and new media infrastructures to begin to deliver an alternative message. We can't only be in the mainstream or alternative media, we need a complementary strategy.
What were your major influences growing up? 
GND: I was raised in a family of activists. My first political mentors were my parents. My father was in the labor movement for years. He was in charge of the environmental issues in one of the major labor unions of Quebec. I was also influenced a lot by activists in Quebec such as Michel Chartrand, Pierre Vadeboncoeur and Pierre Bourgault who were very charismatic activists working with workers and the people to gain rights. They were activists, but also writers and poets.
One of the things that inspired me most in those activists is that they were trying to reach a compromise between the social and national emancipation of Quebec. For me that's a very big inspiration. I think we have to go back to that influence. Where national emancipation is not only based on a cultural and linguistic level, but also a social level. To present the national independence of Quebec like a political project. That's what really inspires me in these activists. They were unbelievable speakers and writers, for me they are very big inspirations.
Thanks to Robin Sas for transcription of this interview.
Photos Chris Zacchia