President Bernie Sanders. Something that a few months ago only seemed possible to progressives sitting around in a bar after a few pints. Everyone else either thought his candidacy was a joke or something that could, at best, move the discourse more to the left.
Now, after rallies attended in the thousands, celebrity endorsements from, among others, Neil Young and Sarah Silverman and a social media love affair reminiscent of an Obama campaign, it's looking more and more like a possibility. American politics may #feelthebern in 2016.
Donald Trump Makes it Possible
Sanders announced his campaign with a brief preceeding statement explaining that he wanted to keep it short because he had "things to do." This afterthought approach along with the candidate's unkempt hair blowing in the wind was comedic fodder for Jon Stewart and others at the time. It also made it clear that Sanders wasn't a conventional presidential candidate.
With Jeb Bush looking to take the Republican nomination, a conventional Democrat seemed the likely choice to put forward as an opponent. But strange things tend to happen in American politics. Now Bush is running second to a man who is equally as unlikely a choice for President as Sanders but has much worse hair: Donald Trump.
You want to beat a Bush, run a Clinton. You want to beat a bragging uber-capitalist with white supremacist supporters, run a no-frills socialist who marched with Dr. King. It's the logical choice.
Neither candidate can be bought, but Trump already sold out years ago, or rather became who politicians sell out to.
But it's Hillary's Turn!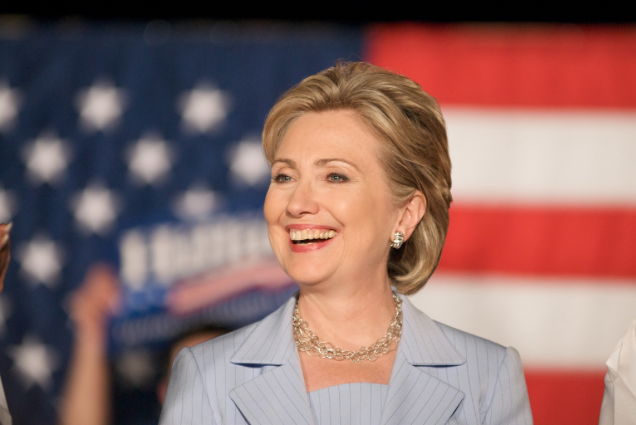 Hillary Clinton running as the Democratic candidate has seemed like a foregone conclusion since Obama's re-election and still does in many ways. The mainstream media still thinks it will be her and you'd better believe party heavyweights and their financial backers still hope it'll be her as well.
It's her turn, after all. But then again, it was supposed to be her turn in 2008.
But that's when a young upstart named Barack Obama came out of nowhere, won the nomination and routed the Republicans in the general election. So the Dems don't mind backing another horse if that's where the winds are blowing. But is popular support this time enough for them to deny Hillary a second time?
Winning is One Thing…
Barack Obama offered Hope and Change, which the Dems were fine with. That's primarily because his change didn't include changing where the money comes from.
While Obama's donors included (and Clinton's include) all the usual suspects from Wall Street, Sanders has unions and individuals supporting him financially. This is one of the reasons true progressives are drawn to him, but it's also why Democratic Party power brokers will probably shy away.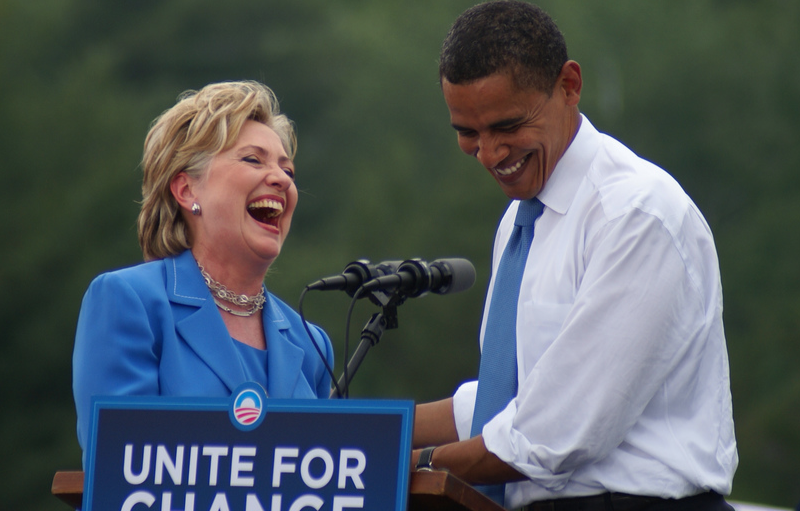 Not only that, he is a democratic socialist and proud to be one. No matter how much Tea Party idiots want to believe it, Obama wasn't. He's from the Chicago School of Economics.
So the real question is, can the Democratic establishment put aside their vested financial interests and back a candidate who can win, but on his own terms? Or will they back Hillary at all costs?
Not #RonPaul2016
It may be easy to draw some parallels between Sanders and former upstart candidate Ron Paul. Both decided to run on major party tickets even though they didn't really fit the party mould, both were hashtag-ready candidacies championed by the internet and both wanted to scale back the US military. Other than that, though, they couldn't be farther apart.
Sanders isn't an unconventional Democrat the way Paul was an unconventional Republican. He's an independent, and has sat in the US House of Representatives and then the US Sentate as one since 1991. But instead of running for President as such like Ralph Nader did, he's setting himself up to get major party backing and guarantee himself a spot in televised presidential debates.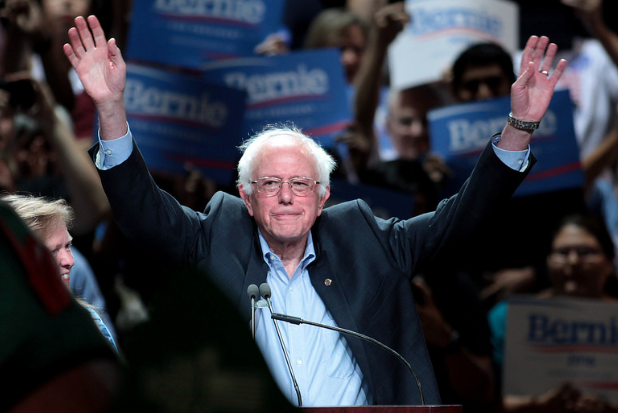 It's an upstart grassroots campaign amplified online, but with the intelligence of a seasoned pro and a way to win. If the powers-that-be in the Democratic Party don't want him, just make sure enough independents register as democrats and vote in the primaries. Think of it as people using the Democratic Party as a means to an end instead of corporate donors doing exactly the same thing.
Mix popular appeal, intelligence, a bit of luck, and a horrid opponent together and we may have all the ingredients necessary for Bernie Sanders to become the next President of the United States.