OBEY THE BRAVE
Formed in January 2012, this Canadian band boasts former members of established metalcore acts Despised Icon and Blind Witness. Their debut album Young Blood displays a no-frills, straightforward approach in a genre that is flooded with bands trying to do too many fancy things. Simple and unpretentious but packs a mean punch.
Obey The Brave play Saturday, August 10 at 1 p.m. on the Molson Canadian stage. 
WITHIN THE RUINS
This is a good example of a band doing lots of fancy things but in a well-executed manner. Their 6th release to date, Elite, was released earlier this year. It features rapidly changing tempos and a machine-gun stop-and-go style built on solid melodies.
Within The Ruins play Saturday, August 10 at 2 p.m. on the Galaxie stage. 
SICK OF IT ALL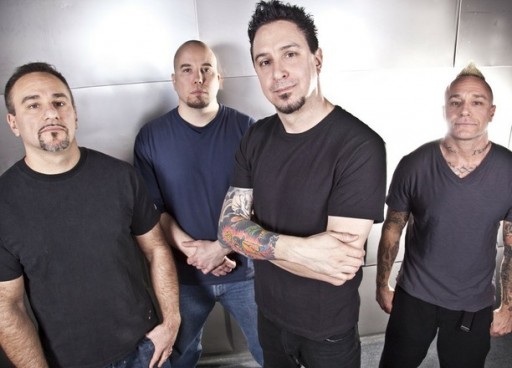 Yes, this is the legendary NYC hardcore band. Many of the bands playing Heavy MTL owe it all to these pioneers of heavy music. Although they celebrated their 25th anniversary as a band in 2011, Sick Of It All show no signs of slowing down and are working on a new record, no release date as of yet.
Sick Of It All play Saturday, August 10 at 3:30 p.m. on the Jägermeister stage. 
OCEANO
This is dark, relentless deathcore at its most frightening. The members of this band do not eat food and breathe air to stay alive like the rest of us. They sustain themselves on pure rage and aggression. Possibly the most violent pit you'll see all day.
Oceano play Saturday, August 10 at 5 p.m. on the Galaxie stage. 
OF TEMPLES
They beat out over 200 applicants and 20 qualifiers for one of two winning spots at this year's En route vers Heavy MTL, a battle of the bands that takes place over several months leading up to the festival. They effortlessly blend the traditional heavy riffs and fast drumming with electronic elements reminiscent of bands like Between the Buried and Me.
Of Temples play Sunday, August 11 at 1 p.m. on the Galaxie stage. 
FINNTROLL
This Finnish band's music immediately makes me think of Taco Bell's Fries Supreme: excessive, unnecessary, drowning in cheese but comforting and irresistible in its own special way.
Finntroll play Sunday, August 11 at 2:30 p.m. on the Molson Canadian stage. 
MASTODON
There is nothing to say about Mastodon that hasn't already been said. They are one of the most original bands making heavy music today. Their music pushes boundaries not only in terms of playing style but also in their wacky lyrical concepts and mind-bending album art. Their live shows are a total-body experience incorporating all the senses.
Mastodon play Sunday, August 11 at 7:15 p.m. on the Molson Canadian stage.
INDIAN HANDCRAFTS
The Ontario band released their first album not even a year ago but there's already an international buzz around them. They are signed to Sargent House, home of Rodriguez Lopez Productions and bands like Boris, Fang Island, and Russian Circles. Indian Handcrafts are spacey, sludgey garage rock mixed with operatic, screechy guitars and a punk flavour reminiscent of Dead Kennedys.
Indian Handcrafts play Sunday, August 11 at 3 p.m. on the Galaxie stage. 
Featured photo by Susan Moss for Heavy MTL. For a complete schedule and ticket info, visit the Heavy MTL website.