In the days following 9/11, then-US President George W. Bush urged Americans to go out and shop. If not, then the terrorists win.
His premise was that the goal of terrorists is to disrupt a culture they hate. It's simplistic and ignores several mitigating factors and reinforces the Us Versus Them narrative. It was also clearly a pitch to keep American capitalism from falling in the toilet.
However, if you accept his premise and ignore his motivations, then his logic is sound. That is probably the only time I will say that about the most duplicitous and ridiculous President in American history, but if the shoe fits…
If you accept that the goal of terrorists is to disrupt Western culture, then shying away from a key aspect of it does, in fact, mean that they accomplished their goal or that they won.
Please don't get me wrong, I'm not bringing this up to justify or agree with anything Dubya did or said. Instead I'm trying to point out that his simplistic logic may give progressives a way to preserve the fundamental right to protest in a time of increased political repression operating under the guise of security.
Paris Attacks and the Climate Change Summit
Fourteen years and a few months after Bush urged Americans to shop, the Western World was rocked by another major terrorist attack. The assault on Paris last Friday, while not near the bodycount of 9/11, had a similar jarring effect on the culture in France and around the world.
Now that we are in the initial stages of rebounding from such a tragic assault, we're getting images of Parisians going out to cafes and other public places, determined to show that their lifestyle, the Western lifestyle, will not be interrupted. Also, the Paris International Climate Summit, or COP21, will go on as scheduled.
Well, not all of it will. The heads of state and their entourages will show up. They will talk, form panels and talk some more and, of course, talk to the press. What we won't get will be the marches, protests and other "outdoor activities" that usually accompany such global events. The French Government said that such events will not be authorized out of security concerns.
Outrage and Strong Arguments Preached to the Choir
This decision by the Hollande Government, understandably, wasn't well received by pretty much everyone on the left of the political spectrum. There were social media comments on how this was nothing more than an opportunistic police state taking advantage of a horrible event. There were very intelligent op-ed pieces from people like Naomi Klein on how this would muzzle those most affected by climate change.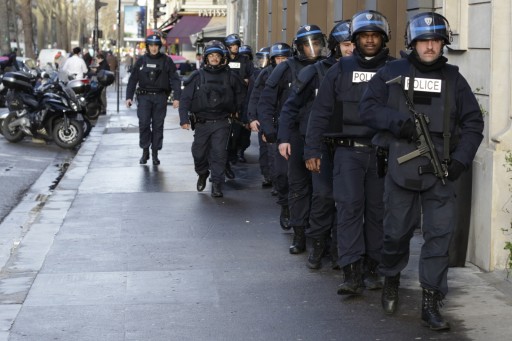 I agree with all of it. The problem is, me and people who think like me or close to how I think aren't the people that need to be reached. Shouting in the echo chamber that is the political left just won't cut it this time, no matter how well-formulated and reasonable the arguments are.
When terrorists strike, quite a few otherwise reasonable and intelligent people are, understandably, scared shitless. Nuanced arguments don't hold the way they do in normal times. Those hoping to establish a police state know this and are always ready.
Time to Dumb it Down, Bush-Style
It's time for a new tactic. A new argument. One that will stick even with those temporarily thinking with their gut or their fear. The good news is we already have one.
If you want to know why blocking the right to protest at the Paris Climate Summit is terribly wrong, read Naomi Klein. If you want to convince pretty much everyone of this fact, even those on the right or the far right of the political spectrum, look to George W. Bush for inspiration.
The best part is, in this case, it is not just strategy, but the absolute truth. What is more fundamental to our culture than the right to free expression, the right to assembly and the right to dissent from and express your displeasure with the powers that be?
If the terrorists hate "our way of life" then they surely hate our rallies, our solidarity with fellow activists, our ability to protest the government (or multiple governments) in a very vocal and public way and our "freedom" to dissent loud and proud.
The right to protest is far too important to let slide in the face of so-called security concerns. While your anger, and my anger, may be currently directed at those who choose to use public fear to stifle dissent, making them the proverbial bad guy in this case doesn't help.
It is a far more effective tactic to look beyond and remind those who would seek to cut off protest just who will ultimately benefit from such an action. The right to public dissent is, after all, far more integral to open and democratic culture than people shopping.
If you agree and want to make sure that everyone gets the message, then push aside your loathing for simplistic arguments and repeat after me:
"If we can't assemble in opposition to the government, then the terrorists win!"
"If we lose our freedom of expression, then the terrorists win!"
"If we can't protest, then the terrorists win!"