For the first time, younger voters are set to overtake the baby boomers as the largest voting block in Canada, and it's about time. The planet is dying due climate change, and wages have stagnated since the 1970s resulting in a wealth gap that is partly on generational lines.
While older people enjoy their golf courses and retirement nestegs, Millenials, Gen Xers, and GenYers who will never see the latter are increasingly frustrated and demanding change that helps them, not just their parents.
That said, only recently has there been a real drive to get younger people to vote, recognizing that their votes can finally make a difference. It is with this notion in mind that I write this article.
In this piece I'll be giving a crash course on the main political parties, but not in the way you'd expect. Instead of discussing their platforms related to the economy and health care, I'm going to discuss the parties based on their plans and track records with regards to issues that concern younger voters: Climate change, LGBTQI2+ rights, and Income Inequality.
This is not to say these issues do not concern some older people. It IS to say that these are the issues that have not been sufficiently addressed for younger voters by politicians in the past.
For the purposes of this article, the main parties I'll be discussing are the Liberal Party, The Conservative Party, the New Democratic Party (NDP), and The Green Party. Smaller fringe parties like Maxime Bernier's People's Party will be addressed in a future article.
Climate Change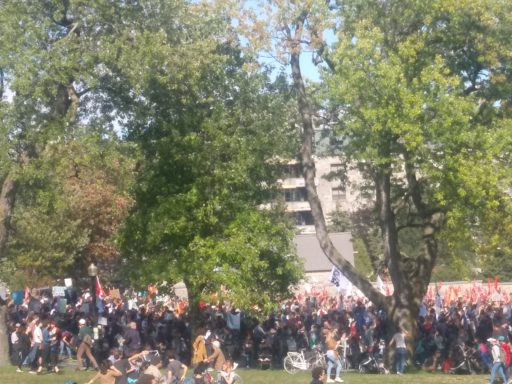 First, as Montreal took to the streets yesterday, let's talk about Climate change.
The incumbent Liberal party's Climate change platform seems to benefit primarily the wealthy, with much of their programs targeting homeowners – when most young Canadians will never be able to afford to own a home – and corporations. Their platform in this regard includes:
Offering a $40 000 interest-free loan to homeowners and landlords to make their homes more energy efficient, with an additional Net-zero emissions home grant available to make clean living more affordable.
Cut corporate taxes in half for companies that develop products and technologies that produce zero emissions
Protect 25% of Canada's land and ocean habitats by 2025 and work towards increasing that to 30% by 2030
Set a target of zero emissions by 2050
The New Democratic Party's Climate Change platform seems far more ambitious than that of the incumbents, with plans focusing on punishing big polluters and investing in local clean projects. Their platform includes:
Declaring a climate emergency
Rolling back tax breaks given by the Liberal government to big polluters as well as abolishing current oil and gas subsidies
Reaching a target of carbon-free electricity by 2030, and 100% non-emitting electricity by 2050
Establishing a Canadian Climate Bank to boost investment in Canadian-made renewable energy technology, community-owned clean energy projects and the transition to renewable energy
The Conservative Party's climate change policy seems far less comprehensive compared to the other parties, and leader Andrew Scheer's absence from today's climate marches is also quite telling. Their policy includes:
Getting rid of the carbon tax (though their website claims they are still committed to meeting obligations under the Paris Agreement)
Launch a green tech patent tax credit for businesses
Offering a green public transit tax credit to alleviate costs of public transportation and incentivize its use
Have Canada sign agreements allowing us to get credit for helping reduce emissions internationally
True to the party's name, The Green Party has the most comprehensive climate change platform to address the climate emergency. Their platform includes:
Canceling the Trans Mountain Pipeline and other subsidies to fossil fuel industries, as well as denying approval to new pipelines, coal, oil, or gas drilling
Ramp up renewable energy targets, with a target of making a hundred percent of Canada's electricity from renewable sources by 2030
Work with provincial governments, "ideally in partnership with First Nations" to determine which former oil and gas wells are best-suited to producing geothermal energy in order to turn liabilities into income-generating renewable energy
Ban the sale of internal combustion engine passenger vehicles by 2030
LGBTQ2+ Rights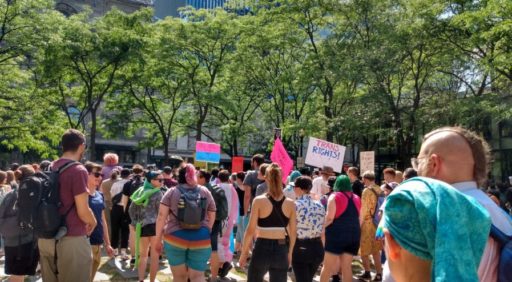 Though the Liberal Party has no official 2019 platform regarding LGBTQ rights, they do have an excellent track record when it comes to protecting sexual minorities in Canada. Aside from the symbolism of their leader marching in Pride Parades and raising the Pride flag on Parliament Hill, the government has made some dramatic improvements to LGBTQ rights in Canada.
This includes adding gender identity or expression to the definition of hate crimes in the Canadian Criminal Code, as well passing legislation to permanently destroy the past criminal records of people convicted for consensual sex with same sex partners if such sex would be legal today.
The New Democrats have integrated LGBTQ rights into their platform on fighting hate in Canada. Their list of the different forms of hate to be addressed include homophobia and transphobia, with their platform including better access for victims of hate crimes to services, support, as well as a say in court-related services that may impact their safety.
Their platform also includes establishing a National Working Group to fight online hate, and addressing radicalization though youth-focused community-led initiatives.
Symbolically, NDP leader Jagmeet Singh has been seen at Pride parades and drag shows, tipping generously at the latter.
On LGBTQ rights in Canada, it is the Conservative Party that has by far the most to answer for. Their leader, Andrew Scheer is a self-professed devout Catholic and social conservative who has criticized marriage equality on the record. He is also the only federal leader conspicuously absent from Pride marches.
When questioned about his current position on LGBTQ rights, Scheer has been extremely evasive, giving people just cause to fear that transgender and LGBTQ protections will be rolled back under a Conservative government. Also telling is the lack of a policy platform addressing this issue on the Conservative Party website.
Though the Green Party is being criticized as a greener version of the Conservatives, their LGBTQ platform is quite enlightened. It includes ending discriminatory blood donation bans, banning medically unnecessary surgeries on intersex children, and banning and condemning conversion therapy – which attempts to force a more straight binary form of sexuality and gender expression on LGBTQ people, despite wide disapproval from the medical and psychiatric communities – in all its forms.
Their platform also includes ensuring access to comprehensive sexual health care and gender affirming health care including hormone treatments, blockers, and surgeries.
Income Inequality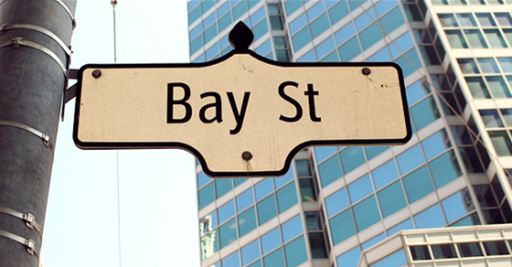 This is the one that infuriates young people the most because surrounding the issue are criticisms from baby boomers that if we just bought less coffee we wouldn't be in so much debt when they entered the job market at a time when you could afford a home with one minimum wage job as opposed to the many we need to afford basic expenses. That said, here is what the main parties are doing to tackle the issue.
The Liberal plans seem to benefit primarily middle class families when so many young people cannot even reach a middle class income. Their plans include:
Lowering cell-phone bills by 25%
No taxes on the first $15 000 of income earned
Cut the small business tax rate from 11% to 9%
Creation of a First-Time Home Buyer Incentive that would cut 10% off the purchase price of new homes
The NDP's plan to tackle income inequality is far more comprehensive and seems to target all Canadians, not just the middle class. Their platform includes:
Universal prescription drug coverage for all Canadians regardless of job, age, health, status, or income
Investing five billion dollars to create five hundred thousand quality affordable housing units to address the affordable housing crisis, and waiving federal GST/HST for the construction of these affordable units
Expand public education "from kindergarten to career"
Free dental coverage for families making under $70 000 a year
The Conservatives plan to address income inequality has some similarities to that of the Liberals in that it centers on cutting taxes and regulations, though the nature of these cuts does not seem to vary depending on the means of individuals. Their plan comprises of:
A universal tax cut for all Canadians
Address the housing crisis by easing building regulations to facilitate the building of new homes
Build pipelines to create jobs
Exempt home heating bills from the GST
The Green Party's platform recognizes the increasing precariousness of work and the growing gig economy that is exacerbating unstable incomes for younger voters. It also acknowledges the ongoing poverty rates. Their platform comprises of :
Establishing a Guaranteed Liveable Income program to replace current income supports including disability, social assistance, and income assistance with payments set at a liveable level for different regions across Canada
Set the federal minimum wage to $15 per hour
Design and implement a national mental health strategy to address the link between mental health and productivity
Enhance the use of Community Benefits Agreements to increase inclusion economic opportunities for people of color
Over the past twenty years there has been a lot of apathy among young voters who felt like their votes didn't count. That is all about to change. For the first time in a long time, young Canadians have a chance to have their voices heard within the system, not just on the streets.
Voting day is October 21, 2019. GO VOTE!
You can also let us know who to endorse in the FTB Election Poll
Featured Image is a composite of four separate paintings by Samantha Gold