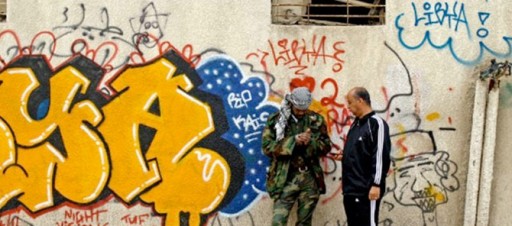 This Thursday and Friday the Montreal Institute for Genocide and Human Rights Studies (MIGS) will be hosting a conference on the media's role in halting Mass Atrocities and to mark the 10th Anniversary of the Responsibility to Protect (R2P) initiative by the United Nations.   For those familiar with the terrain of activism in mass media, it is common knowledge that spreading awareness is one of the keys to preventing crimes and injustices. With video cameras and editing equipment being so accessible, as well as youtube, twitter and facebook as means to broadcast facts and opinions, there are now more independent journalists and filmmakers than ever. With more eyes and lenses watching what people are doing, it is harder for people to commit mass atrocities without going unnoticed.
For those unfamiliar with the term 'mass atrocities', it is an umbrella word for genocide, war crimes, crimes against humanity and ethnic cleansing – an unpleasant topic that a lot of people prefer not to think about but is something that can never be forgotten as it has already claimed millions of lives in the past century. For those who survive it is essentially the worst thing imaginable, a real life hell on earth. So at the very least it is our responsibility, as members and consumers of the media, to open up our eyes and ears to what is happening around us and use the media as effectively as possible to help prevent future mass atrocities.
The conference will feature expert speakers who will share their first hand experience with this horrific and important topic. One of them is Romeo Dallaire, a Canadian senator, author and retired General. Some might remember him best from the documentary "Shake Hands with the Devil" where he returns to Rwanda to tell his story of the 1994 genocide, or the Hollywood film "Hotel Rwanda" where he was played by Nick Nolte.
There will be many other experts to discuss the role of media in preventing mass atrocities, one of them is Professor Frank Chalk, head of the Political Science department at Concordia University and Director of MIGS. "We're at the point now where there are so many Tweets, Facebook messages, and SMS texts that trying to read them in a crisis is like trying to drink water from a fire hose." says Professor Chalk.
The conference will have 16 speakers and four panel discussions; "The Responsibility to Report: Can the Media Make a Difference", "From Streets to Tweets: Harnessing the Power of Social Media and Technology", "The Link Between the News Media and Governmental Leadership" and "R2P in 2011: Libya, Syria and Sudan".
For journalists and members of the media who can afford the $80/ day fee ($65 for students) I highly suggest attending this conference. As an activist and filmmaker, I believe, with a strong and independent media we can help prevent future mass atrocities from occurring ever again. In many ways, the conference echoes the voices currently occupying wall street, "the whole world is watching", which is making it a lot harder for people to get away with committing and enabling such grotesque crimes against humanity. Together we can help prevent more real life "hell on earth" situations.
October 20th at 6:30 PM (registration 5:30-6:30 PM)
October 21st at 8:55 AM (registration 8:00-8:55 AM)
For full details please visit the MIGS website