It's time to bust out that emerald green t-shirt, the flask full of Jameson and the fake Irish brogue for the annual St Patrick's Day parade this Sunday. While I'm not exactly sure how drinking so much green beer that you vomit green for days is an apt celebration of the national apostle of Ireland who is crediting with bringing Christianity to that country, it certainly does make for a hilarious day. Plus it's pretty much the only day of the year when blatant public drinking won't get you arrested, so it's fun to take advantage of that while you can.
Montreal is home to the oldest St. Patrick's Day parade in Canada. While the holiday itself has been celebrated in our fair city since the 1750s, the parade was established in 1824 by lawyer Michael O'Sullivan. Since then, no amount of rain, sleet, hail or snow has stopped the bands from marching and floats from idling their way through downtown while happy people wave at the drunken crowds.  Oh yeah, and people bring their kids too. Kids and drunks, both easily excitable and dressed in tacky green Dollarama crap.
This year, there will be 18 floats, 15 marching bands from Quebec and Ontario, 130 groups and 2,500 participants in the parade, which draws thousands of spectators (only half of whom can actually remember seeing any of the parade).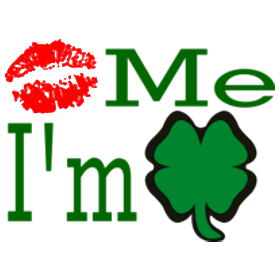 In an attempt to curb the level of public intoxication, Educa-alcool paired with parade organizers the United Irish Societies to create a "Survival Guide" booklet that was distributed to bars in the vicinity. The day of the parade is notorious for being one of the busiest for hospitals, particularly the nearby Montreal General Hospital, with up to half of their trauma cases being, rather unsurprisingly, from risky behavior while intoxicated.
If you want any hope of scoring a prime spot at one of the Irish pubs near the parade route like Irish Embassy, Grumpy's or Hurley's, your best bet is to get there as early as noon to beat the insane lineups. You'll end up missing most of the official parade, which starts at noon at Fort and runs east along Ste-Catherine to Aylmer… but you'll have a perfect view of the parade of drunken lunatics stumbling over each other into the bar.
Perhaps this ends up being one of those nights (or who am I kidding here, afternoons) where locking eyes with a strange across the bar leads to locking lips. Yep the ol' Kiss Me I'm Irish button trick. Let's say you wanted to turn it into a sexy adventure, a hilarious story to tell your grandkids. Normally I would recommend one of fine alleys off Crescent or Bishop, but I certainly wouldn't be turned on by standing in calf deep snow. So, instead I'd try dancing a few more Irish jigs (or singing along to a few more U2 cover songs, depending on where you're at), downing a few glasses of water as you probably really need them by now and high tailing it out of there.
Happy St. Patrick's Day from Forget the Box and may the luck of the Irish be with you!!
* photo by Catalin Croitoru