The Nasty Show is an institution at Montreal's Just for Laughs festival. For over twenty five years talented comedians, some known, some not known yet, unleash the beast, the material they can't use with faint of heart audiences. At the beginning of every show, the announcer boldly says:
"If you're easily offended, get out!"
The Nasty Show isn't for the easily offended.
If you're the type to whine about a good natured gay joke (they exist), or call the Human Rights Commission because a comedian rightfully points out that sign language is the least politically correct language there is, don't go to the Nasty Show.
Jokes like that are EXACTLY what you're going to get. Though the roster of comedians in the show changes every year, there is one face you are sure to see: The Pitbull of Comedy, Bobby Slayton.
Bobby Slayton was fourth on the roster the night I attended the Nasty Show. Though he used to host, he was happy to give up the reins. He brashly told the crowd that JFL asked him if they could give someone else a shot at hosting. Slayton said that if they were looking for someone fatter and a lot less funny, he had just the guy.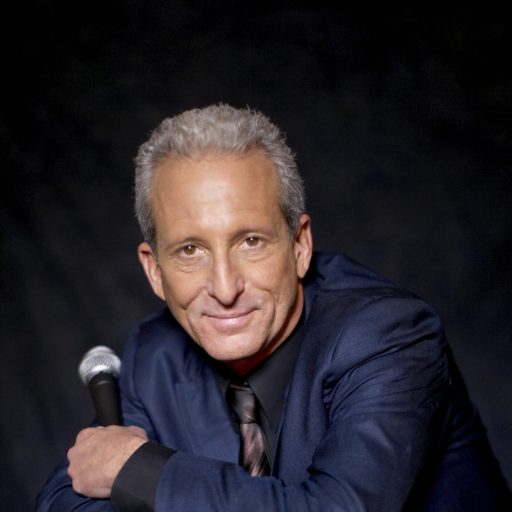 This year's host is our own Mike Ward, the comedian recently forced to pay $42,000 in damages to a disabled kid and his mother, the former of whom was the subject of one of his jokes four years ago. As Forget the Box's legal columnist, many have asked for my take on the Mike Ward verdict is, so here it is.
The Quebec Human Rights Commission and the Human Rights Tribunal were created to enforce the Quebec Charter of Human Rights and Freedoms which protects individuals from harassment and discrimination. That means going after employers who have made it clear that higher paying positions within their companies should only go to men. It means punishing establishments for having dress codes that are clearly designed to discriminate against people who are required by their religions or cultures to wear certain clothing items or accessories. It means ignoring people who want to legally punish panhandlers for trying to earn a living or slapping the complainers with a fine for harassing these individuals.
It is not to go after comedians.
Comedians are society's best critics. They are the first to pick up on the inconsistencies in our laws, our policies, our customs, and the first to point out the obvious hypocrisies of people in the public eye. A classic example is George Carlin who pointed in the eighties that politicians were going to ban toy guns, "but keep the f-cking real ones!"
Did Jeremy Gabriel deserve to be mocked for his illness?
No.
Is Mike Ward the one who should be punished for making the joke? Or should the tribunal punish all the people who used the joke as an excuse to bully a disabled and disfigured kid?
The answer seems obvious to me.
There is nothing mean-spirited in the joke Ward told or the manner in which it was delivered. There is a BIG difference between questioning in a joke whether a deaf kid can tell if he's off-key and Daniel Tosh telling the audience that a female heckler at his show should be raped.
The Human Rights Commission and Tribunal overstepped their bounds.
These institutions were created as vehicles of social justice. They were not created for censorship. When an organization goes after the very people who criticize our society, be they journalists or comedians, they cease to be a means of social justice and turn into ones of repression.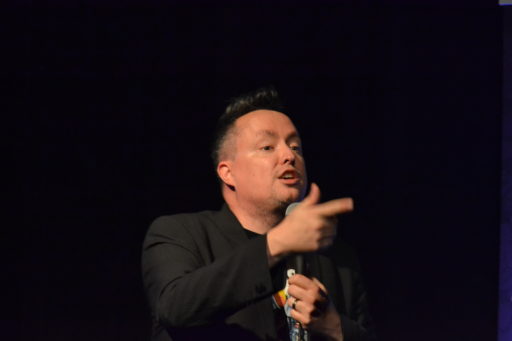 The other comedians at the Nasty Show: Paula Bel, Brad Williams, Thomas Dale, and Ralphie May called Mike Ward a freedom fighter and he IS one.
He told the audience he's planning to appeal the decision and keep on appealing. Every comedian at that show has his back.
Ward is fighting for the freedom to give criticism and make jokes and laugh, even if those laughs make us feel uncomfortable and even a little guilty.
Having said all that, the Nasty Show did not disappoint.
Thomas Dale is the first openly gay comedian to do the Nasty Show and though his act was clean compared that of Paula Bel, Brad Williams, and Ralphie May, he held his own. Dale warmed up the crowd by saying that he almost wishes Trump will win just so he can move to Canada because the men are so hot. The rest of his routine consisted mostly of d-ck jokes.
Paula Bel, the only female comedian in the show, made the best Donald Trump joke. She rightfully pointed out that if Trump wants to stop all illegal immigration, he ought to start with those Eastern European women he keeps bringing into the US to marry. By pulling her long blonde hair across her forehead she faithfully replicated Trump's comb over and did an imitation of his voice that filled me with awe at its accuracy.
Bobby Slayton was true to form. He did his customary picking on the audience, his target being a large breasted man. Slayton then addressed the elephant in the room: his wife's death. Though it had happened only three months earlier, Slayton managed to make the tragedy both funny and deferential to his late wife while maintaining his comedy's textbook raspy edge.
Brad Williams was next and he is a force to be reckoned with in comedy. Though small in stature, he's not afraid to move around on stage to strengthen a joke. He used the Ward verdict to point out that when society has it too good we make stuff up to get upset about. Williams' set also included his customary rants about his experiences as a dwarf and his understanding of people with kinks. He rightfully points that a guy claiming to have no sexual interests probably has a roll of duct tape and a van.
Last to go on was Ralphie May, a larger than life comedian from the Southern US. Though his routine was mostly about pleasuring women (those of you who have no idea how or what that is should send Cat McCarthy an email) , he included a joke about Canadian winters and took a jab at Brad Williams for identifying as a dwarf.
"You don't have a battle axe. You're not a dwarf!" May said.
The Nasty Show, sponsored by Pornhub is a must see, but if you're a prude, or an overactive, oversensitive Social Justice Warrior, stay away. Grow a thicker skin or go to another show.