To think, we had our chance. A luscious one at that: green, fatty and garlicky smooth. Yet we didn't let it sink in properly up here.
That heralding moment we called #GuacGate. The absurd #gate to end all #gates, it seemed to finally provoke laughs and calm South of the border, marking the death of the slowly decaying storm of …#gates over thirty or forty years.
Yet not only do Canadians make very poor guacamole, it seems, we completely fail to let go when it comes to our own "#gates." On this one, we Canadians just can't move on. Perhaps it's the lack of godly, earthly, comforting avocadoes in our land.
The Trajectory of the #Gate
It used to mean something, really. Both here at home and abroad. The ring of stature & sadness, or something just in between.
Even if one was not alive when it happened, even if still a child, the mere phrase "Watergate" would leave one curious, intimidated, even threatened. Remember it? A "gate" before peegate & hairgate, in other words before "#gate," a Gate uttered in whispers, almost solemnly, by our elders.
One need only observe casual samples to see the slow decline of the #gate. Once lodged for matters of deep concern – corruption, foreign relations, world order – the phrase has evaporated into scandals of urine, doughnuts and teen idols.  Here's a random selection, with my own legend for ease of reading.
1980: #BillyGate (Scandal keywords: President Jimmy Carter, foreign relations, Khadafi)
1985: #ContraGate (Scandal keywords: weapons, Iran, US)
1987: #PonyGate (Scandal keywords: corruption, money, NCAA)
1993: #TravelGate (Scandal keywords: White House, misuse of federal funds, Hillary bein' sketchy)
1993: #ZipperGate (Scandal keywords: White House, power, sex, Bill Clinton)
2005: #TaxiGate (Scandal keywords: Scottish Parliament, misuse of public funds)
2010: #GargleGate (Scandal keywords: Irish President, hangovers)
2016: #DoughnutGate (Scandal keywords: Ariana Grande, licking unpurchased doughnuts, stating 'I hate America. That's disgusting.')
#GuacGate: The Final Straw (or Spoon)
Which leads us to #GuacGate, a bipartisan bill to end the #gates. If you recall, it blew up because people discovered this old New York Times recipe which called for peas in guacamole.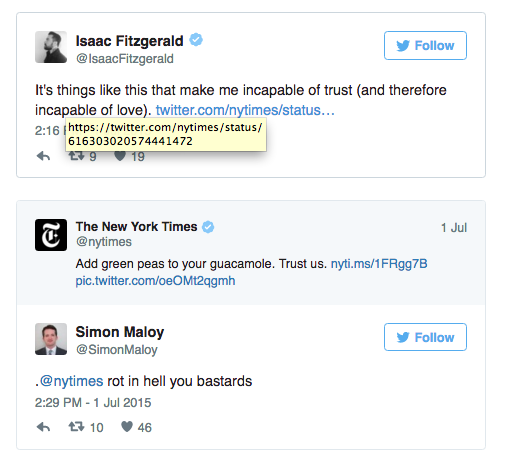 In somewhat of a rare moment, the parties united, everyone laughed for awhile and most blessedly, most thought #gates could go nowhere further… they'd found their natural resting place.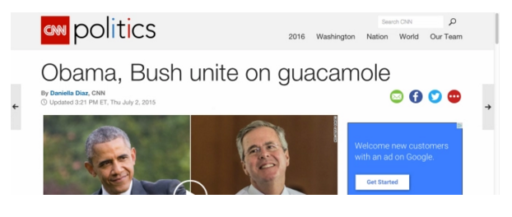 Only it turned out our Southern neighbours proved more capable of letting go, with things calming down on the #gate fronts.
Canadians & #GateGate
Don't say Forget the Box didn't warn the nation! Jason C. Mclean & Jerry Gabriel foretold (with doomsday glee) the end of the gate–called "#GateGate"–way back last year on our very own Forget the Box podcast. From here, they said, the only logical progression should be "#GateGate."
Yet even though the US seemed to have gone in the direction, quieting down, Canadians dug in their heels.
There was #peegate (keywords: MP, coffee mug, relief), then #hairgate (keywords: Atwood, cached news, National Post).
Then finally, the day we were set to debate one of the most monumentally significant legal and medical bills in recent years. Which became…#elbowgate.
The thing is, there's nothing left to be said about what happened, or what it "means," as have so many others. So I'll just beg this one thing: please let this be the gate to end all #gates. By that I don't mean stop talking about things. Rather, just close the gate and move on once and for all.